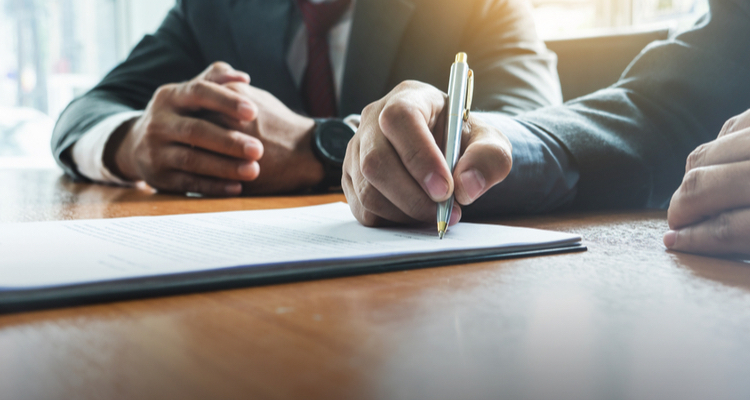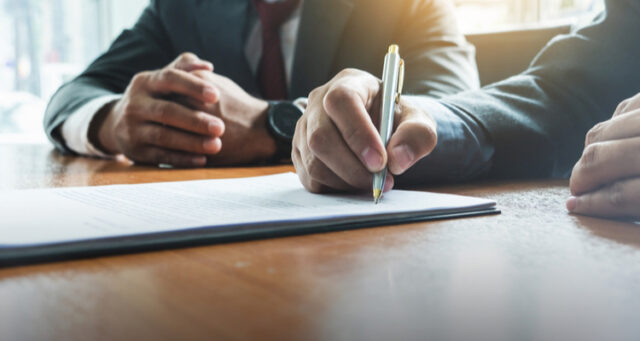 Aptahem's CEO on signing of non binding Term Sheet
Aptahem announced yesterday that the company has entered into a non binding Term Sheet (NBTS) with a European pharmaceutical company. The NBTS relates to license terms for the exclusive development, manufacturing and distribution of Apta-1 for the treatment of sepsis in Europe. BioStock reached out to CEO Mikael Lindstam to learn more.


In preclinical studies, the biotechnology company Aptahem has been able to show that the drug candidate Apta-1counteracts coagulation, inhibits hyperinflammation, repairs tissue and modulates the body's own immune response. All these characteristics tentatively suggest that the candidate has the potential to counteract the harmful effects of sepsis, a condition that annually affects 49 million people worldwide, of which 11 million die.
New non binding Term Sheet
Yesterday Aptahem announced that the company, after a bit over a year of data disclosure and dialogue, has signed a non binding Term Sheet (NBTS) regarding the development, manufacturing and distribution in Europe of Apta-1 for the treatment of sepsis. BioStock reached out to the company's CEO Mikael Lindstam to learn more.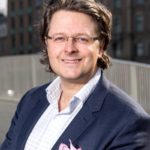 Mikael, the press release states that you now will enter into a more in-depth due diligence phase to potentially finalise a licence deal. Can you tell us a little more about the agreement with the, as of yet undisclosed, partner – a medium-sized European pharmaceutical company?
– Yes, that's right! We have been in dialogue with our counterpart for just over a year where we have had the opportunity to review the data and discuss a possible cooperation. We have therefore come a long way in our discussions on licensing terms. I do not want to go into details about the content, but several pieces of the agreement are already clearly described.
How is it that you release a press release when the letter of intent is not binding for either party?
– Our intention was not to release information about the ongoing dialogue, but since our counterpart chose to negotiate through a period of exclusivity, we felt compelled to notify the market.
What does the exclusivity entail? When can the market expect to know whether the negotiations haveresulted in a licensing agreement or not?
– The agreed exclusivity is valid for 4 months, meaning that Aptahem may not enter into dialogue with other parties during the same period. It is important to mention that the end of this time period does not automatically mean that the dialogue stops. Although our intention at the present time is to enter into a licensing agreement, this can be changed during the course of the process, and there is no guarantee that the negotiations will result in a binding agreement.
What is the reason why the hearing has taken so long?
– I do not think that our dialogue has taken much longer than is customary. We are very keen for a potential partner to understand the technology and be able to translate it into the excellent results we have. It is, to some extent, a maturation process to understand such a multi-complex drug candidate like Apta-1 and relate to its unique and potential character in sepsis-like states, which is one of the reasons why we have already been having discussions for a long time. It is precisely apta-1's complexity, multi-pronged profile, and distinctive results that conflict with the historical failure of most sepsis drug candidates, which we have learned is what takes time to get potential partners to understand.
How did the contact between the two companies arise and what specifically has your counterpart highlighted as interesting with Apta-1 in terms of the potential to treat sepsis?
– Like many others, we are out at different partner events and meet different potential takers of our technology. We were simply asked to come to a meeting. And as with other partnering opportunities, there have been reconnecting meetings at other events or by email, etc. These meetings can sometimes lead to stakeholders being invited to our data room under confidentiality agreements. This specific company is knowledgeable in the field and was able to take on the complex nature of Apta-1 quite early on. It is about understanding the clear evidence from our extensive preclinical studies and connecting with Apta-1's unique mechanism, as this company has done. Now it should be added that it is also other potential takers who understand this.
Your partner will have an exclusive right to the development of Apta-1, at what stage could this be relevant?
– I would like to get back answering this question in the event of the agreement being finalised.
Finally, what can we look forward to from Aptahem in the coming months?
– We continue with our program, i.e., start GLP-tox which is the final preclinical part before the clinic, get the GMPproduction of Apta-1 in port so that the clinic batch is secured and work on regulatory facts to complete the applicationfile to be submitted to the selected countries' medicines agency. Additionally, we continue to work to compile data forpublication in scientific journals. We also look forward to receiving the final results of our Covid-19 study in Canada aswell as from our other collaborations and not least to finalise a potential license agreement. Aptahem's other activitiesfocus on generally growing the company including business development of Apta-1 in other geographical areas.
The content of BioStock's news and analyses is independent but the work of BioStock is to a certain degree financed by life science companies. The above article concerns a company from which BioStock has received financing.
Prenumerera på BioStocks nyhetsbrev