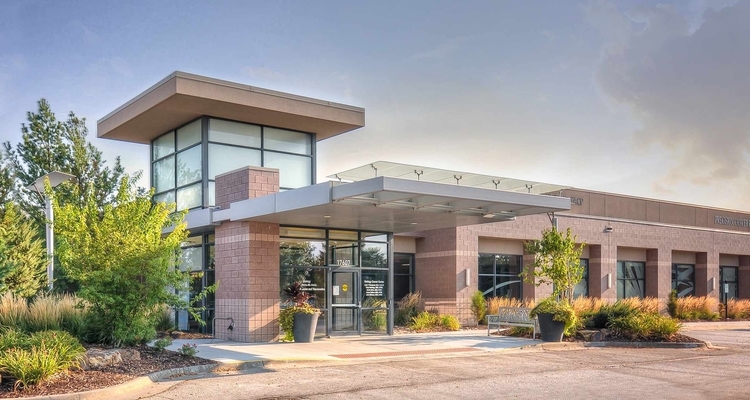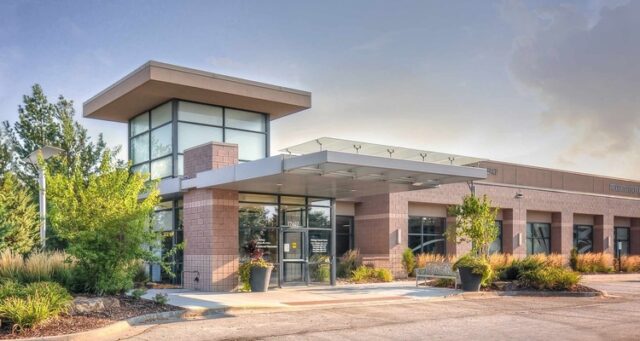 First new US clinic initiated in RhoVac's phase IIb study
Recruitment for RhoVac's ongoing phase IIb study BRaVac is progressing in spite of the pandemic. The company's CEO Anders Månsson tells BioStock that Urology Cancer Center in Omaha, Nebraska, was the first new study centre to be initiated in the US expansion initiative that was decided on last autumn. BioStock has contacted Månsson and the clinic's founder Luke Nordquist to find out more.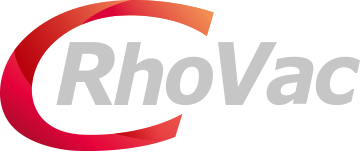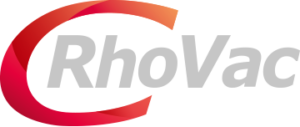 With its candidate RV001, drug developer RhoVac aims to prevent the metastasis of cancer tumours in patients with prostate cancer who have undergone surgery or radiation treatment. Also, if the concept works in prostate cancer, the indication range for the drug candidate could possibly be expanded into other types of cancer at a later stage. The phase IIb study in prostate cancer, BRaVac, is currently underway in seven countries and aims to evaluate the extent to which RV001 has the potential to slow down or prevent disease progression into a metastatic state.
The US is an important market when it comes to cancer treatments and RhoVac's CEO Anders Månsson is very pleased that the study is now being further expanded in America. He expects Urology Cancer Center to be the first of four new clinics to enroll patients. Another clinic that will soon initiate recruitment in this study is New York-based Mount Sinai – one of America's largest and most reputable hospitals. All in all, the ambition is to initiate four new US clinics in the coming month. The fact that RhoVac now has a stronger presence in the US not only increases the recruitment rate for the BRaVac study, compensating to some extent for the delays related to the pandemic, but it also strengthens the profile of the project for future partner discussions.
»The US is the largest market for cancer immuno-therapy, so the greater our presence there, the greater the chances for finding the best possible partner for commercialisation.«, – Anders Månsson, CEO RhoVac.
Prominent prostate cancer clinic in the US
The Urology Cancer Center was founded by Dr Luke Nordquist in 2010 and has since taken up a prominent position in prostate cancer treatment in the US. The clinic is highly regarded as a test site for conducting early clinical studies and has participated in hundreds of trials that have resulted in several vital FDA-approved treatments.
BioStock has contacted Dr Luke Nordquist to learn more.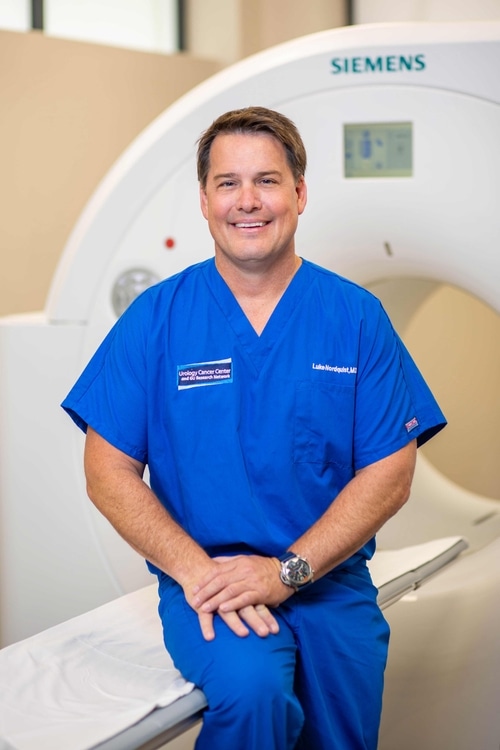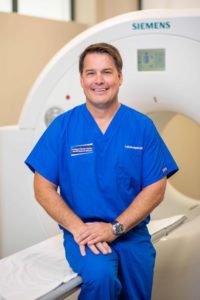 Luke, could you tell us a bit about yourself and the Urology Cancer Center?
– I'm a Medical Oncologist specializing in prostate cancer. I am the Founder of the Urology Cancer Center & GU Research, a one-of-a-kind cancer center in Omaha, Nebraska that is dedicated to the treatment and research with the most innovative trials for prostate cancer. I am also the CEO of XCancer, which is a network of research-oriented community cancer centers across the U.S. that provide cancer patients with improved access to promising trials closer to home.
It seems you have dedicated yourself quite a lot to innovation within cancer treatment. Why is that?
– Until we have a well-tolerated treatment that holds the potential for cure in all patients, the job is not done. Today there are less than 10 classes of drugs FDA-approved to treat advanced prostate cancer. Yet there are over 400 clinical trials for advanced prostate cancer today. If I had a non-curable cancer, I want the roughly 10 approved medications and use them wisely, but I also want access to the several hundred clinical trials that hold promise.
How did you first get in touch with RhoVac?
– My research team first heard of RhoVac at a US prostate cancer scientific conference in early 2020 and we reached out to the company letting them know of our strong interest in their vaccine program.
What are your thoughts on RhoVac and RV001?
– I am very excited on RhoVac's science behind RV001 and the company's vision. Newer treatments with fewer toxicities and especially using a patient's own immune system are very appealing.
What are your hopes for the study?
– I have no doubt this study will accrue the necessary number of prostate cancer patients quickly given the excitement behind the science. I hope the answers we gain from the trial demonstrate benefit to our patients both in minimal toxicities and delay in disease progression. Positive results will open the doors to additional trials in larger numbers of patients and hopefully additional cancer types.
The content of BioStock's news and analyses is independent but the work of BioStock is to a certain degree financed by life science companies. The above article concerns a company from which BioStock has received financing.
Prenumerera på BioStocks nyhetsbrev