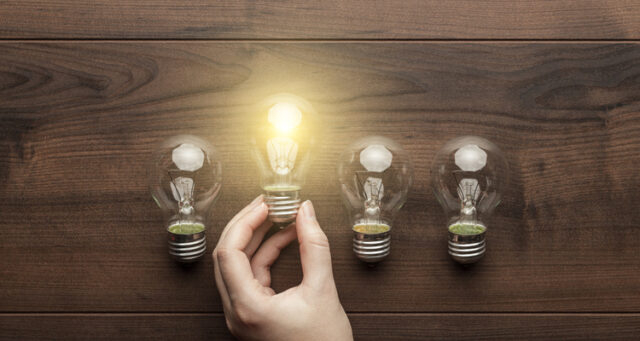 Nya data från 2cureX IndiTreat på ASCO
Junis virtuella ASCO-konferens, som har emotsetts med stor spänning, kommer att belysa nya data från 2cureX kliniska partner, Vejle Universitetssjukhus. De positiva resultaten från TICC-studien visar att den IndiTreat-guidade behandlingen av patienter med metastaserad kolorektalcancer i sent stadie ledde till progressionsfri överlevnad hos 50 procent av patienterna efter åtta veckor.
I mars, strax efter lanseringen av bolagets funktionella precisionsonkologibehandling IndiTreat, tillkännagav det danska in vitro (IVD) diagnostikbolaget 2cureX positiva resultat från sin kliniska studie i kolorektalcancer (TICC) med IndiTreat. TICC-studien är världens första prospektiva interventionsstudie där ett funktionellt 3D-mikrotumörtest används av onkologer som vägledning vid valet av cancerbehandling. Den första patienten registrerades i studien i oktober 2017, och i december 2020 fick den sista patienten IndiTreat-guidad behandling.


Bolaget meddelade att studiens primära ändpunkt hade uppnåtts, vilket innebär att minst 40 procent av patienterna inte upplevde någon tillväxt (progressionsfri överlevnad eller Progression-Free-Survival, PFS) av sina levermetastaser efter åtta veckors IndiTreat-styrd behandling. Vårdstandarden för dessa svårbehandlade patienter ger ett PFS-värde på 20 procent.
Presentation av data på ASCO
Förra veckan meddelade 2cureX att data från TICC-studien publicerats av American Society of Clinical Oncology (ASCO). Samtidigt tillkännagav 2cureX också nya resultat från studien. Av de 90 patienter som ingick i studien genomgick 82 levermetastasbiopsier, varav 44 (54 procent) producerade mikrotumörer som kunde screenas med IndiTreat för identifiering av minst en potentiell behandling. Trettiofyra patienter behandlades i enlighet med testresultatet och 17 (50 procent) av dem uppnådde PFS efter åtta veckor. IndiTreat kunde därmed öka PFS med 150 procent. Median PFS för patienter som genomgår IndiTreat-guidad tredje linjens behandling var 81 dagar och median total överlevnad (OS) var 189 dagar.
I ett pressmeddelande uttryckte Henrik Harling, CMO på 2cureX, sin glädje över resultaten:
»We are very satisfied with the result of this study in a fragile group of end stage cancer patients. They are difficult to treat in daily practice because the guideline recommendations have been exhausted and they are facing a gloomy prognosis and rapidly declining quality of life. Using the IndiTreat test for selection of treatment, the disease remained under control for 2 months in half of the patients and survival without progression of the cancer lasted nearly 3 months. This is of great value for patients who, despite incurable disease, still have the courage and desire for treatment. The successful identification of the most effective treatment from a panel of cancer drugs which have already been on the market for a long time, also speaks in favour of the IndiTreat test. It is our hope that the test will now become a routine tool in hospitals that makes it possible to live longer and better with incurable colorectal cancer.«
Stort intresse för IndiTreat
ASCO är ett årligt internationellt evenemang som samlar de mest inflytelserika aktörerna inom onkologifältet. Att få en presentation accepterad till konferensen är ett bevis på det stora intresset för 2cureXs produkt inom området, och är en bidragande anledning till att 2cureX kommer att fortsätta att utöka IndiTreats potential genom att testa produkten i andra cancerindikationer.
För en mer detaljerad översikt av 2cureX effekt på funktionell precisionsonkologi, läs här.
Innehållet i BioStocks nyheter och analyser är oberoende men BioStocks verksamhet är i viss mån finansierad av bolag i branschen. Detta inlägg avser ett bolag som BioStock erhållit finansiering från. 
Prenumerera på BioStocks nyhetsbrev