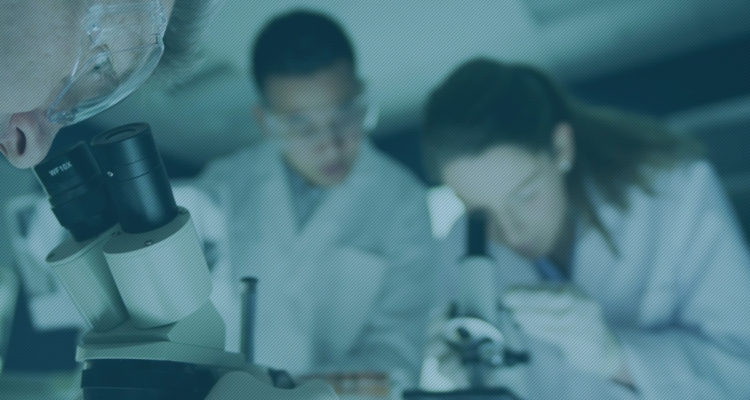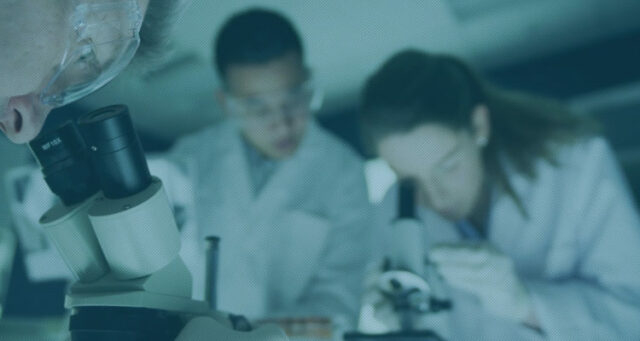 Innovation i fokus på BioStock Life Science Spring Summit 2021
Liksom ifjol arrangeras årets flaggskeppsevent the Life Science Spring Summit som ett virtuellt tvådagarsevent. Imorgon onsdag och på torsdag presenterar hela tjugosex bolag sina projekt inom ett stort antal terapeutiska områden, antingen från BioStocks studio i Lund, eller via länk. Eventet som arrangeras i samarbete med Nasdaq och Potter Clarkson bjuder även på paneldiskussion med en trio finansiella experter, samt en djupdykning i bolagsvärderingar inom bioteknik.
Den allra första vårupplagan av The Life Science Spring Summit låter nordiska innovationsbolag få möjlighet att pitcha sina projekt för såväl svenska som internationella investerare, branschkollegor och potentiella samarbetspartners.
Årets startfält med 26 bolag visar på en imponerande bredd bland innovationsbolag i Norden, som trots en förhållandevis liten marknad jämfört med t.ex. USA, attraherar industriella partnerskap, forskningssamarbeten, förvärv och inte minst kapital och uppmärksamhet från både övriga Europa och andra sidan Atlanten.
Årets event spänner brett över hela skalan från bioteknik till läkemedelsutveckling, medicinteknik och diagnostik inom ett stort antal behandlingsområden och indikationer. Det fullständiga startfältet och programmets hållpunkter presenteras nedan.
Paneldiskussion och bioteknikvärdering 
Årets event bjuder på en paneldiskussion under rubriken "Investor insights", med tre expertdeltagare inom finans och investeringar; Mattias Häggblom, Sector Head Healthcare, Equity Research, Handelsbanken, Claus Johansen, Senior Portfolio Manager, Danske Bank Asset Management, samt Pieter van der Meijden, Director Life Sciences & Healthcare, Kempen & Co. Denna erfarna trio kommer tillsammans med BioStocks vd Jonas Söderström att diskutera rådande trender inom industrin, den pågående pandemins och vaccinationsprocessens påverkan på investeringsstrategier, finansiering och risker samt bjuda på personliga investeringstips och reflektioner.
På onsdagen intervjuas BioStocks styrelseordförande Tobias Thornblad, tillika vd och medgrundare av MSC Nordics som skrivit en bok om bolagsvärderingar inom bioteknikbranschen tillsammans med Björn Carlsson, vd och medgrundare av Monocl, ett LinkedIn för läkemedelsindustrin som 2020 förvärvades av den amerikanska health tech-jätten Definitive Healthcare.
OBS: Livesändningarna är uppdelade och kan följas via en separat länk per respektive dag:
LÄNK TILL LIVESÄNDNING DAG 1
LÄNK TILL LIVESÄNDNING DAG 2 
Program
Dag 1 onsdag 26 maj
10:00 Gasporox
10:20 Cyxone
10:40 Alligator Bioscience
11:00 Respiratorius
11:20 FluoGuide
11:40 Glycorex Transplantation
12:00 Lipum
12:20 Initiator Pharma
12:40 Moberg Pharma
13:00 SenzaGen
13:20 Cereno Scientific
13:40 Ziccum
14:00 Gabather
14:20 Coegin Pharma
14:40 Intervju: Biotech valuation
Dag 2 torsdag 27 maj
10:00 RhoVac
10:20 Stayble Therapeutics
10:40 Sprint Bioscience
11:00 Chordate Medical
11:20 Curasight
11:40 Cessatech
12:00 Guard Therapeutics
12:20 Idogen
12:40 Nanexa
13:00 Ultimovacs
13:20 BrainCool
13:40 BioInvent
14:00 Panel: Investor Insights
Läs mer här: summit.biostock.se
Prenumerera på BioStocks nyhetsbrev