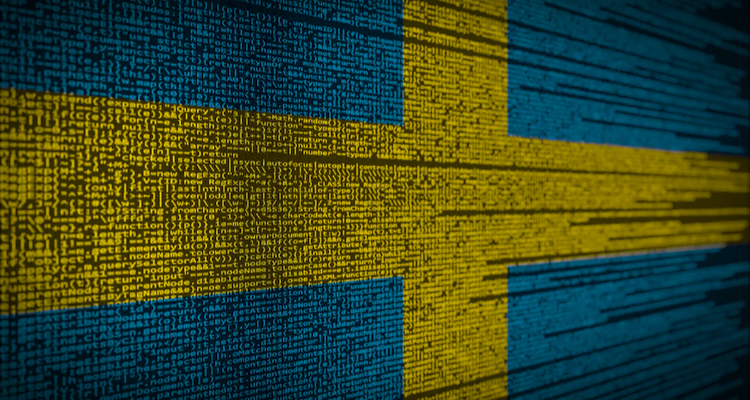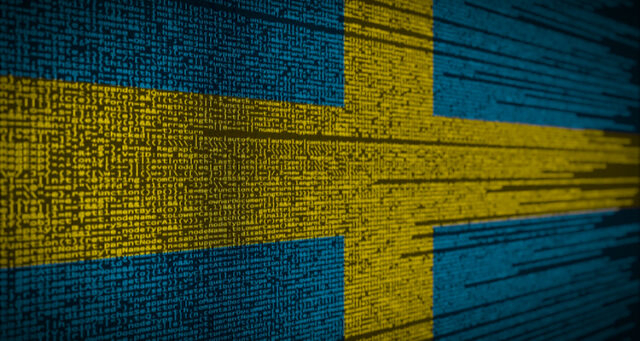 Overview of Swedish life science companies using AI
While still in its early years, the artificial intelligence landscape within life science in Sweden is vast. Several companies have adopted the technology with the aim of playing a role in speeding up drug development and making disease diagnostics more accurate, especially through precision medicine. In this third instalment of the article series on AI in life science, BioStock takes a look at some of the most prominent companies in Sweden with AI as main part of their product development portfolios.
As already alluded to in the previous articles in this series, Artificial Intelligence (AI) is a powerful force, reshaping the healthcare sector in many ways. For the purpose of this series, we have focused on AI and machine learning are affecting drug discovery and development as well as diagnostics, and with this instalment of the series we take a look at the AI landscape in Swedish life science.
Also read part I and part II of this article series.
AI in Swedish life science
There are great expectations of AI, both in a number of medical settings as well as within many other research areas. The improvements that AI can deliver to the healthcare sector seem limitless, especially as the amounts of data available to research scientists grows exponentially each year. Sweden is no exception to this phenomenon, and the number of companies relying on AI for developing their products is also on the rise.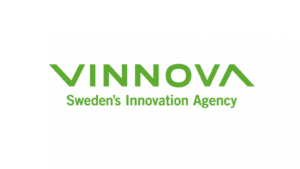 A 2018 report by Sweden's innovation agency, Vinnova, about AI in Swedish business and society, outlined the opportunities and challenges presented by the rise of AI in all industries. The last ten years or so in particular have seen a dramatic increase in access to electronic data and computing power able to considerably improve the conditions for AI applications. This is the case within the healthcare sector, which has greatly benefited from AI in Sweden, both within public and private domains.
One of the healthcare applications mentioned in the report as having seen a huge impact from AI is imaging diagnostics. As discussed in part II of this article series, big data in medical imaging has immense potential as large volumes of data can be inserted into AI platforms, which are then able to quickly analyse data from new patients and make accurate disease diagnoses.
While still in its early stages, a project called AIDA (Analytic Imaging Diagnostics Arena), led by Linköping University in collaboration with several hospitals, academic institutions, and companies in Sweden, is aimed at optimizing the benefits of AI in medical imaging analysis. The work done in the project relies on an AI platform developed by the IT-focused company Sectra, which has customers in over 60 countries around the world.
AI in Swedish precision medicine
Sectra is not alone in developing AI-based medical solutions in Sweden. It is joined by companies like Elekta and Hermes Medical Solution. For example, Elekta is developing AI solutions for a wide range of medical applications, but its main focus is precision and personalization of cancer care. Thanks in large part to a collaboration with IBM Watson Health (read part II of this series to learn more about them), Elekta is developing new methods of combining AI software with cutting-edge imaging technology to predict the best treatment for each individual cancer patient.



All three companies are mentioned in another 2018 report on the precision medicine landscape in Sweden compiled by the life science industry organization, SwedenBIO. The non-profit organization was founded in 2002 by the CEOs of seven leading Swedish life science companies with the aim to promote the growth of life science innovation within the country.
According to the report, Elekta and Sectra are the two largest companies working within the precision medicine space, each with more than 1000 employees world-wide, while the other companies employ fewer than 50 people. Of the 76 companies mentioned in the report, 17, including Elekta and Sectra, develop AI-based platforms to address precision medicine applications.
Imaging in the era of precision medicine
Biomedical imaging plays a critical role in precision medicine including screening, early diagnosis, guiding treatment, evaluating response to therapy, and assessing likelihood of disease recurrence. Machine learning and AI will be instrumental in the analysis of the vast number of images generated in clinics and research laboratories.
Of the small companies mentioned in the SwedenBio report that develop platforms for precision medicine purposes, a majority use AI to analyse biomedical imaging. Here are some examples:
CADESS Medical develops cloud-based imaging analysis software and decision support systems for hospital and commercial pathology laboratories involved in diagnosis and prognostication of prostate cancer.
ContextVision, a Swedish company listed on the Oslo Stock Exchange, is developing decision support tools, based on new machine deep learning, to quickly identify relevant image slides and provide automatic calculations and evaluations of tumour stages.
Gnosco is working on an algorithm for image recognition for early detection of melanoma
AI for drug discovery and development: AstraZeneca at the forefront
For now, we have touched upon the Swedish companies that already have AI-based products on the market for healthcare solutions. However, there are several other life science companies using AI with products still in development. Here is a quick look at some of the companies, both large and small, that could have a big impact on the healthcare sector in the near future.



As already covered in part II of this article series, AI is having a huge impact on drug discovery and development, in particular by shortening timelines quite substantially. Many Swedish companies are active within this space, but Sweden's big pharma representative, AstraZeneca, is leading the way.
Last year, the pharma company invested in AI by starting a collaboration with UK-based BenevolentAI. BenevolentAI's technology is being developed with one goal in mind: identifying drug targets that control disease mechanisms and make drugs to correct them. The collaboration is aimed at developing new treatments for chronic kidney disease (CKD) and idiopathic pulmonary fibrosis (IPF), two complex disease that are poorly understood, and using BenevolentAI's machine learning platform to extrapolate previously unknown connections from a wide range of scientific data relevant to these diseases.
AI in diagnostics and precision medicine
The life science startup scene is flourishing in Sweden, and AI is playing a key role in the development pipelines of a large number of start-ups, especially within oncology, that are quickly gaining traction. Here are some examples.
In the field of cancer diagnostics, Immunovia have made a name for themselves by developing the IMMray technology platform. This technology uses AI to detect changes in the blood and associate them with a specific disease. The changes are so specific that they can be used as "fingerprints" of such diseases and thus to make an accurate diagnosis. Immunovia's technology is currently undergoing clinical validation trials with their top product PanCan-d – a tool for the detection of pancreatic cancer in patients. Official launch of PanCan-d is expected later this year.
Another biotech developing a range of products for cancer diagnostic purposes is SAGA Diagnostics, a Swedish company founded as a spinoff from Lund University in 2016. The main goal of the company is to use tumour DNA as a biomarker from a so-called liquid biopsy from the blood to identify if cancer is in the body and which cancer it is, including its mutations. One of their products currently in development, SAGAseq, combines AI with advanced gene sequencing to minimize error in determining specific cancer mutations from a sample.
Finally, overlapping with the field of precision medicine, a biotech company integrating AI algorithms in their product development is 2cureX. The company is based in Denmark but is listed on the Nasdaq First North stock exchange, and develops a product called IndiTreat, able to match each cancer patient with the best suited drug for treatment. This precision medicine tool uses AI to analyse data from 3D microtumours sampled from each patient to ensure an accurate match with currently available cancer treatments. IndiTreat is undergoing clinical validation in colorectal cancer patients and is expected to launch in the second half of this year.
High expectations with AI in Sweden
AI has begun to make huge inroads to life science in Sweden, as evidenced by the examples mentioned in this article, and around the world. A report by Janssen Research & Development estimates that applying AI methods to drug development has the potential to speed up the process and making it up to 250 times more efficient than the traditional method. Several drug development and diagnostic companies have recognized this potential and are making huge investments in AI platforms. In fact, a report by BCG  (Boston Consulting Group) estimates that the total spending on AI-related drug discovery and development tools in 2022 is expected to hit 1.3 BUSD.
It will be exciting to follow the AI revolution, here in Sweden in particular, and see what it brings in the coming years.
Find parts I and II of this article series here:
What is AI?
The Applications of AI in life science
Prenumerera på BioStocks nyhetsbrev