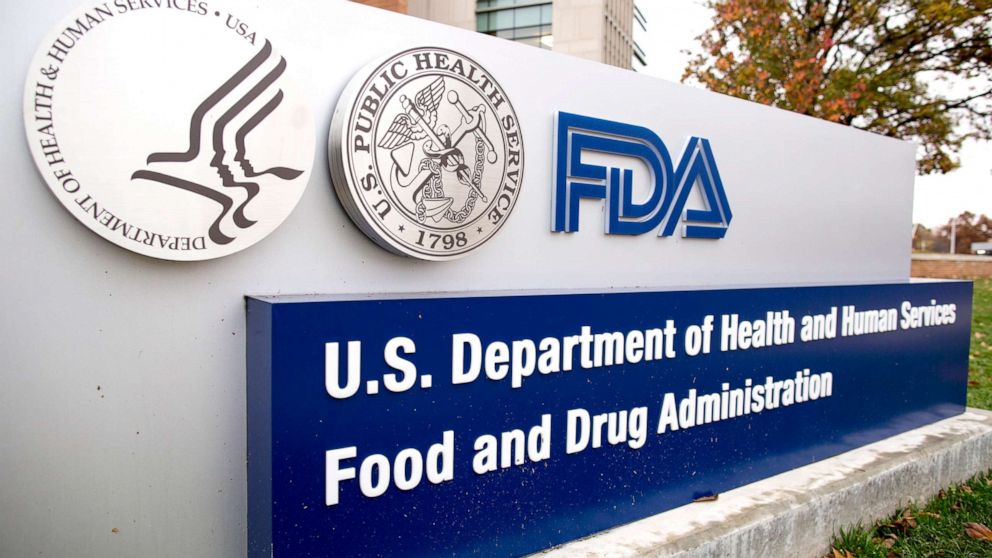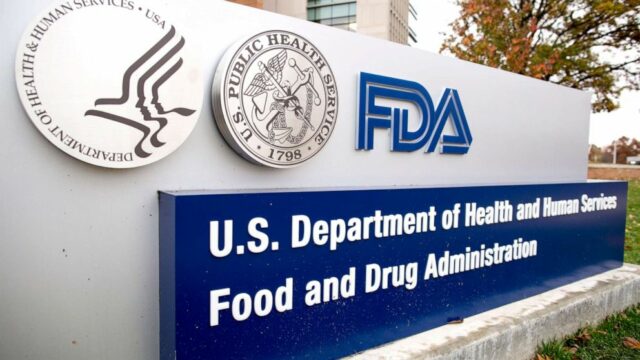 Immunicums ilixadencel erhåller Renegerative Medicine Advanced Therapy från FDA
Utvecklingen av Immunicums främsta kandidat, ilixadencel, tog precis ett stort kliv då projektet erhöll en s.k. Renegerative Medicine Advanced Therapy-beteckning från FDA. Det regulatoriska programmet syftar till att reducera tiden till marknadsentré för nya lovande cell- och genterapier och beskedet skickar en tydlig signal om att FDA ser stor potential hos ilixadencel. BioStock kontaktade Immunicums COO Sijme Zeilemaker för att få veta mer detta och vad det betyder för ilixadencel framöver.
Att utveckla ett nytt, innovativt läkemedel för behandling av en allvarlig sjukdom är en process som omfattar flera steg. Det kan ta år, kanske till och med årtionden, innan läkemedlet når marknaden. Man måste bland annat uppfylla en rad regulatoriska krav kring för att bevisa att substansen är säker för människor och utgör en effektiv behandling av den indikerade sjukdomen. Men idag förbättras biomedicinsk teknologi i allt snabbare takt och i vissa fall blir byråkratin, vars syfte är att se till att patienterna behandlas med säkra läkemedel, en faktor som istället hindrar nya lovande läkemedel från att nå patienterna i tid.
Läs mer om utmaningarna inom läkemedelsutveckling i BioStocks artikelserie om läkemedelsutveckling här.
Vill accelerera utvecklingen av läkemedel
Under de senaste åren har stora tillsynsorgan som Food and Drug Administration (FDA) i USA och European Medicines Agency (EMA) i Europa antagit utmaningen att påskynda läkemedelsutvecklingsprocessen. Detta gäller särskilt biologiska läkemedel inom cell- och genterapier som bygger på teknologi som utvecklas snabbt.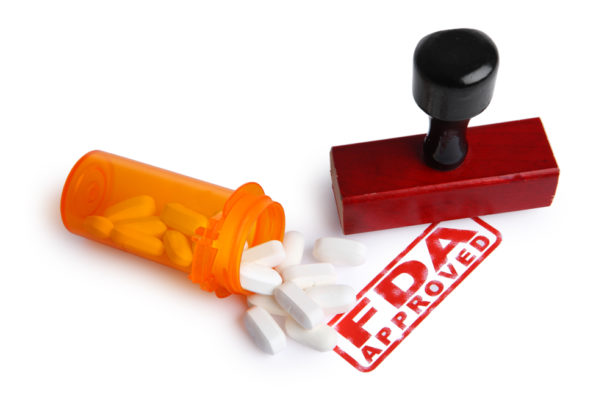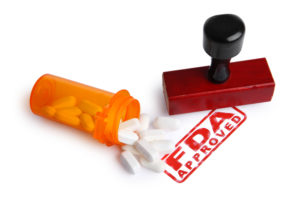 Under det senaste decenniet har FDA infört flera regleringsdirektiv som syftar till att hjälpa bolag att snabbare ta sina produkter till marknaden. Direktiven är särskilt riktade mot läkemedel som ska behandla allvarliga sjukdomar och som uppfyller ett omättat medicinskt behov. Exempel på sådana direktiv är bl.a. Fast Track och Breakthrough Therapy. Fast Track syftar till att påskynda granskningsprocessen för ett FDA-godkännande, medan Breakthrough Therapy inkluderar alla Fast Tracks fördelar plus att bolagen får tillgång till vägledning från FDA genom alla stadier av kliniska prövningar.
Regenerative Medicine Advanced Therapy
Det senaste direktivet med liknande syfte infördes 2017 då FDA implementerade Regenerative Medicine Advanced Therapy (RMAT). RMAT-programmet har mycket gemensamt med Breakthrough Therapy, men fokuserar på regenerativa läkemedel såsom cell- eller genterapier. Generellt sett är RMAT-regelverket mer dynamiskt än det som avser biologiska eller småmolekylära preparat eftersom den bakomliggande teknologin är så föränderlig.
RMAT-progammet innebär flera fördelar för de läkemedelsutvecklande bolagen. En av de viktigaste fördelarna är att man får tillgång till ett ökat antal möten, och möten tidigare i processen, med FDA för att påskynda utvecklingen och granskningen av läkemedlet. Dessutom minskar RMAT riskerna i utvecklingsprogrammet då bolagen i ett tidigt skede kan säkerställa vet deras kandidater uppfyller FDA:s högt ställda krav. Därigenom stärker också RMAT chanserna till ett slutligt marknadsgodkännande.
Immunicum erhåller RMAT


Under veckan fick ett av Sveriges främsta immunonkologibolag, Immunicum, besked om att dess huvudkandidat ilixadencel, beviljats RMAT av FDA som behandling av njurcellscancer. Beslutet baserades på resultaten från MERECA-studien som presenterades vid ASCO-SITC-konferensen tidigare i år.
De inledande analyserna av den pågående explorativa fas II-studien – som utvärderar kandidatens säkerhet och effekt – visade förbättrad respons hos patienter som fick ilixadencel i kombination med tyrosinkinasinhibitorn (TKI) Sutent(sunitinib) som är vanligt förekommande vid behandling av flera cancertyper. Läs mer.
Spännande tider för Immunicum
Detta är spännande nyheter för det svenska bioteknikbolaget då RMAT-beteckningen säkerligen kommer att ha en positiv inverkan på bolagets utvecklingsprogram genom att bidra till att fastställa de kommande stegen för MERECA-studien. Immunicums vd Alex Karlsson-Parra stämmer in i den positiva tolkningen:
Vi är väldigt glada över att ha fått RMAT för ilixadencel för behandling av njurcancer eftersom det validerar både potentialen i vår nya terapeutiska metod och det tydliga behovet av effektiva behandlingar för att hantera denna svårbehandlade sjukdom. Genom att tillhöra ett program som liknar FDA:s Breakthrough Therapy Designation, kommer vi nu också ha möjlighet att få direkt vägledning från FDA i viktiga utvecklingsbeslut i syfte att leverera ilixadencel till patienter med behov av behandling.
BioStock kontaktade Immunicums COO Sijme Zeilemaker för att få veta mer om FDAs beslut.
Sijme Zeilemaker, this is a big step forward for Immunicum and ilixadencel's development program in particular. What was your reaction to this news?
– Honestly, I jumped up from my desk. The RMAT designation has been something we have been eyeing, yet with only a few dozen breakthrough therapies being granted this relatively new instrument from the FDA, you have to contain yourself to avoid getting your hopes up. We have been increasingly enthusiastic about the clinical observations from the Phase II MERECA study the more we looked into the results and as data further matured, but having the regulatory authority confirm this from an independent perspective is truly exciting.
We have already mentioned some of the benefits of the RMAT designation, but could you point out what you believe to be the most important benefit(s) for ilixadencel's development? 
– The two-way dialogue allows Immunicum to work together with the FDA in finding the best path forward. Cell therapy is a transformative modality; however, this also means that both the company and the regulatory authority are learning along the way. Instead of asking closed questions and hoping for positive regulatory responses after completing the development program, this ensures that each development step we undertake to the market has been vetted by the FDA. This should substantially improve our development success rate and time to market.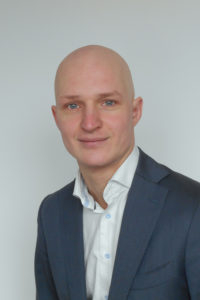 How will this decision by the FDA impact the timeline for the MERECA trial?  
– Our next development steps in kidney cancer will be further informed by the feedback from the authorities (both FDA and EMA), and the next survival update from the MERECA study mid 2020. Now, we will have the opportunity to have more regular meetings from Q3 onwards, after the already planned meeting with the FDA end of Q2 2020. These steps are crucial for establishing the path in RCC and pursuing partnering and other options of moving this program forward.
Finally, will this decision by the FDA have any impact on other development programs in Immunicum's pipeline? If so, to what extent?
– Being granted this RMAT designation for kidney cancer, it also paves the way and supports a strategy of establishing similar proof-of-concepts as with the MERECA study in other indications, for which, subsequently, such RMAT designations can be requested to accelerate the path to the market. This is highly aligned with Immunicum's aim to position ilixadencel as a safe and effective immunotherapy add-on to treatment of various solid tumours with a high unmet need.
Innehållet i BioStocks nyheter och analyser är oberoende men BioStocks verksamhet är i viss mån finansierad av bolag i branschen. Detta inlägg avser ett bolag som BioStock erhållit finansiering från.
Prenumerera på BioStocks nyhetsbrev