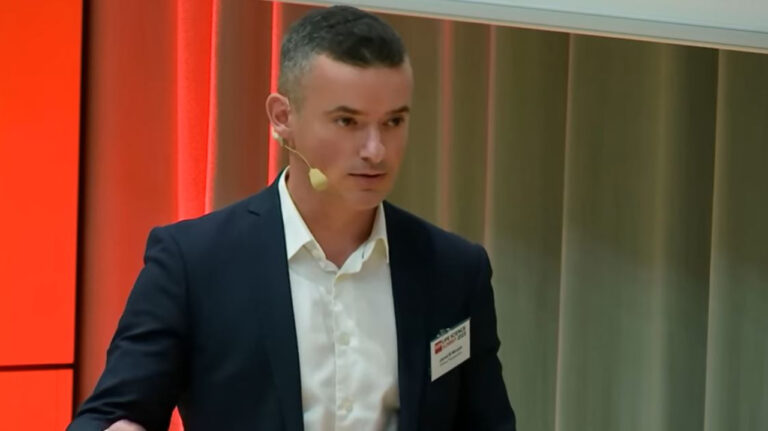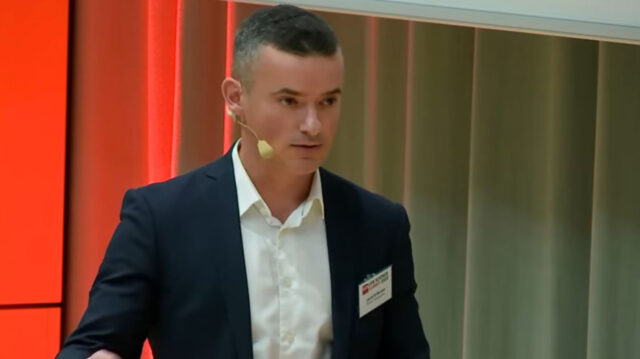 Elicera's CEO: " iTANK has great potential in treating solid tumours"
Elicera's Q3 report was filled with updates from the ongoing cell therapy projects, where they see potential value-driving milestones in the near future. BioStock talked to Elicera's CEO and co-founder Jamal El-Mosleh, who shares his view about the short-term goals, but also about the overarching long-term goal – to out-license the company's platform technology iTANK to CAR T-developing pharmaceutical companies worldwide.
Elicera Therapeutics develops cell and gene therapies based on CAR T-cells and oncolytic viruses. To demonstrate the potential of the technology and increase demand, the company is running two of its own CAR T-based drug projects (ELC-301 and ELC-401), both of which are in the preparatory phase for clinical studies. The other two candidates are oncolytic viruses (ELC-201 and ELC-100).
A core asset in the company is the proprietary platform technology iTANK (immunotherapies Activated with NAP for efficient Killing) that arms CAR T-cells to activate a parallel immune response against cancer and to enable the treatment of solid tumours.
Powerful effect against the majority of all cancers
iTANK can be used in brand new CAR T-treatments, as well as to improve already existing CAR T-cell therapies against aggressive and recurrent cancers.
The results from Elicera's preclinical studies indicate that iTANK-enhanced CAR T-cell therapies have a powerful effect against difficult-to-treat solid tumours, which account for the majority of all cancers. The technology is particularly promising in the preclinical phase, where more than 400 projects are currently active, which increases the theoretical possibilities of securing license agreements with potential resourceful partners.
"Overall, we see strong reasons – and great potential – for using the iTANK technology to arm both our own and others' CAR T-therapies and pave the way for an effective treatment of solid tumours".- Jamal El-Mosleh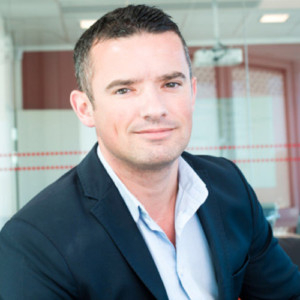 Comments from the CEO
Elicera published the report from the third quarter on November 14th and BioStock turned to the company's CEO and co-founder, Jamal El-Mosleh for a comment.
Jamal, you expect to be able to treat the first patient in your phase I/II clinical trial CARMA with ELC-301 at the beginning of next year. What will you be able to communicate from this study during the first interim analysis of the study in 2025?
– Patients who respond to CAR T-treatment usually do so within a month of starting treatment. During the first interim reporting in 2025, we therefore expect to be able to report tumour response data for the first 12 treated patients in the dose escalation part of the study, in addition to also being able to report on any serious side effects.
How do the recent extensions of patent protection for iTANK affect your negotiating position in out-licensing talks as well as your business development opportunities in general?
– We have now approved patent protection in both Europe and China, which are two of our key markets for iTANK. This, of course, strengthens our business development opportunities.
Glioblastoma, a form of brain cancer, is a notoriously difficult-to-treat disease, not least because of the difficulties in penetrating the blood-brain barrier. Why did you choose this indication for your iTANK-enhanced CAR T-cell therapy ELC-401?
– Patients with glioblastoma have no curative treatment options and are in great need of new effective therapies. The target we use in ELC-401 is confirmed to be overexpressed in glioblastoma and there are also competing companies that have treated patients with their own CAR T-therapies against the same target. Among other things, complete tumour responses have been reported in individual patients. In these cases, however, the patient has rapidly relapsed with metastases that can no longer be treated with CAR T-therapy.
– The reason is that glioblastoma has a very heterogeneous expression of antigen targets, which means that some tumour cells lack the CAR T-target and can thus avoid attack and form CAR T-resistant tumours. Thanks to the fact that we have armed ELC-401 with the iTANK technology, we expect to be able to activate an immune response against several different targets on the tumour cells and not only against the CAR T-target.
– Regarding the problem of a difficult-to-penetrate blood-brain barrier, we are currently investigating the most optimal route of administration in preclinical studies. We have the option of locally administering our CAR T therapy in connection with standard treatment (surgery).
Finally, how do you plan to differentiate yourself in the market and attract potential partners for iTANK out-licensing?
– The iTANK technology is what primarily differentiates us in the CAR T-cell market. We turn to other CAR T-developers who are primarily active in the field of solid tumours as we see that our iTANK technology can solve two of the biggest problems all CAR T-developers face in the treatment of solid tumours:
Heterogeneous target antigen expression: In preclinical studies, we have been able to show that iTANK can trigger a parallel immune response against cancer by activating endogenous killer T-cells against several different targets on solid tumours. In this way, even cancer cells that lack the CAR T-target can be attacked.
Immunosuppressive tumour microenvironment: iTANK has been shown in preclinical studies to be able to transform an immunologically "cold" tumour into an immunologically "hot" tumour and counteract the otherwise immunosuppressive microenvironment in solid tumours. Data from mouse studies, published in Nature Biomedical Engineering, also show, among other things, a significantly stronger intertumoral infiltration of iTANK-armed CAR T-cells in comparison to unarmed "conventional" CAR T-cell therapies.
– Overall, we see strong reasons – and great potential – for using the iTANK technology to arm both our own and others' CAR T-therapies and pave the way for an effective treatment of solid tumours.
The content of BioStock's news and analyses is independent but the work of BioStock is to a certain degree financed by life science companies. The above article concerns a company from which BioStock has received financing.
Prenumerera på BioStocks nyhetsbrev