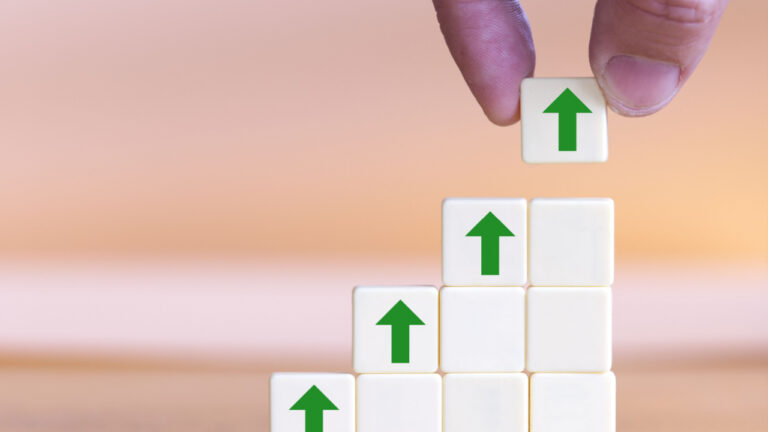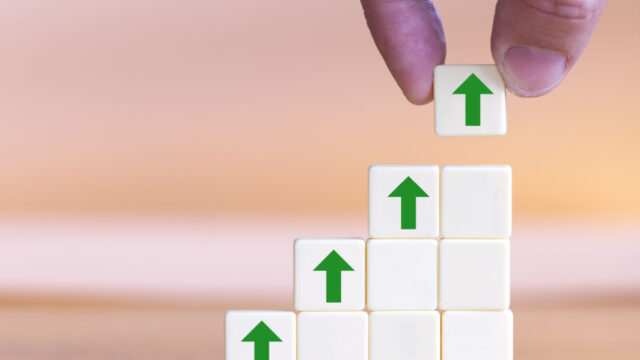 Phase II results indicate durability of response for Alligator's CD40 agonist
Alligator Bioscience has presented a second round of interim results from a phase II trial with mitazalimab in pancreatic cancer patients. The follow-up evaluation on the first 23 patients shows an objective response rate of 57 per cent – up from 52 per cent at the first evaluation reported in January. The evaluation on the full set of 57 patients reveals an objective response rate of 44 per cent – also susceptible to an increase as the study progresses. More data points indicate that mitazalimab provides a durable response in combination with standard of care chemotherapy. To give us an in-depth analysis, BioStock turned to Alligator's CMO Sumeet Ambarkhane.
The OPTIMIZE-1 phase II trial is assessing Alligator Bioscience's lead asset mitazalimab in metastatic pancreatic cancer. In the study, the CD40 agonist is being evaluated as a 1st line treatment in combination with mFOLFIRINOX – the most common chemotherapy for pancreatic cancer patients.
At the start of 2023, Alligator presented promising data from a first interim analysis of the study evaluating the first 23 patients. During a Key Opinion Leader (KOL) webinar hosted by the company's CMO Sumeet Ambarkhane, the Principal Investigator of the study, Jean-Luc Van Laethem, pointed out that the primary endpoint – the objective response rate (ORR) – was reached with a measure of 52 per cent at the time. This was already significantly higher than the previously measured ORR of approximately 30 per cent relating to mFOLFIRINOX alone.
Read more about this here.
Second interim analysis
This week, Alligator announced the results of a second interim analysis, which included all 57 evaluable patients recruited for the trial. To discuss the results and put them into perspective within the current treatment landscape in pancreatic cancer, Alligator hosted a KOL webcast, featuring Zev Wainberg, Professor of Medicine at University of California, Los Angeles (UCLA) and Co-Director of the UCLA Gastrointestinal (GI) Oncology Program.
The second interim analysis shows that among the 23 patients from the first evaluation, the ORR increased from 52 to 57 per cent as more patients started to respond to treatment. Out of the 13 patients that responded to treatment, seven (54 per cent) have been on treatment for longer than 10 months and up to 17 months. According to Prof. Wainberg, this is an indication of the durability of the response to mitazalimab combined with chemotherapy.
In this context, Prof. Wainberg referred to the median Duration of Response (DoR), which was measured at 8.7 months for patients who responded to the mitazalimab/chemo combination. This is higher than the 5.9 months DoR for FOLFIRINOX alone reported in previous studies. It is also higher than the 3.9 months reported with gemcitabine + nab-paclitaxel – another standard therapy used in patients with metastatic pancreatic cancer.
CMO comments
BioStock reached out to Alligator's CMO Sumeet Ambarkhane once again to get a better understanding of the results and what they mean for the development of mitazalimab.
Dr Ambarkhane, how do the latest data compare to the data you presented in January?
– The latest data are based on the complete enrolled cohort for the study, and hence confirm the well-manageable safety profile as well as the very promising signal of clinical efficacy that was indicated in the January data. We also see an early, but very meaningful trend indicating the durable nature of responses in this data set which is very reassuring and could in theory translate in Progression Free Survival and Overall Survival benefit.
In the data readout, we see results from the initial cohort of 23 patients and then results from the full cohort of 57 patients. For those who have not been following the study closely, could you explain how the study is designed and why we are looking at two different sets of results for this second interim analysis?
– While the data from the full cohort of 57 patients represent the overall study population, it has the limitation that the length of treatment and follow up for the majority of the patients is insufficient at this time of analysis. Whereas the treatment and follow up for the initially reported 23 patients is considerably longer. Thus, the updated data on these initial 23 patients give an indication of how the overall cohort outcomes are likely to evolve towards the top-line readout in January 2024, with similarly longer treatment and follow up duration. At the end, the whole trial will of course be analysed and interpreted as a single cohort.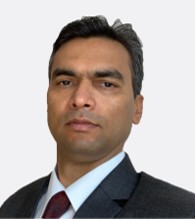 Of all 57 patients, ORR was measured at 44 per cent, so slightly lower than the 52 per cent measured after the first analysis with 23 patients alone. Is this in line what you would expect?
– As professor Wainberg mentioned in the webcast, the response rate represents disease evaluation at a given point in time, and this is quite dependent on whether patients have received sufficiently long treatment. This being an interim analysis only a few months after completion of recruitment, many patients had received only a few treatment cycles and are ongoing in treatment. Thus, the currently reported response rate also has this limitation and should not be interpreted as a definitive outcome. This is underscored by the increase in the response rate in the more mature 23-patient cohort. Nonetheless, this response rate is sufficient to confirm the meaningful clinical activity of the mitazalimab-mFOLFIRINOX combination treatment as was reported in the previous analysis. For these reasons, the primary analysis that will be reported early next year will be more conclusive.
What other data points stood out to you from the second interim analysis?
– What particularly stands out to me as a physician is the deepening of response with maintained treatment and its durable nature in several patients. Many patients were able to continue the mitazalimab immunotherapy together with the mFOLFIRINOX chemotherapy for several months longer than what is typical for chemotherapy alone. This points strongly to an immune activating effect of mitazalimab in these patient – in line with our expectations.
During the KOL webcast, Prof. Wainberg talks about the fact that the data so far do not give a snapshot of progression free survival (PFS). Could you expand on this point?
– Indeed. Progression free survival reflects the length of time for which the tumour is kept under control before it starts to grow again. There needs to be a considerably longer duration of treatment as well as follow up after the trial for each patient, to allow for a meaningful analysis of progression free survival. The upcoming primary analyses of the trial will address this to a great extent. We are very encouraged by the fact that several patients are still ongoing in treatment after six to nine months (four to six months is the typical length of mFOLFIRINOX therapy) and this combined with much improved Duration of Response may very likely translate in a meaningful extension of PFS compared to FOLFIRINOX alone.
Is the study still on track for top-line results at the beginning of next year?
– Yes, very much so, the study activities are all on track and the team is well prepared to accomplish these analyses as planned.
Finally, how encouraged are you by this second interim analysis of OPTIMIZE-1?
– Personally, I believe in mitazalimab's potential even more than before with these analyses. The well manageable safety as well as durability of responses we are observing potentially differentiate mitazalimab from other CD40-based therapeutic approaches, allowing long-maintained treatment with mitazalimab in combination with chemotherapy. In an extremely aggressive malignancy such as pancreatic cancer an extended durability of response would be a highly desirable effect, potentially translating into extended survival. These data also strongly point toward the need of mitazalimab-containing combination regimens to be evaluated in other tumour types to maximise its development potential and value.
The content of BioStock's news and analyses is independent but the work of BioStock is to a certain degree financed by life science companies. The above article concerns a company from which BioStock has received financing.
Prenumerera på BioStocks nyhetsbrev