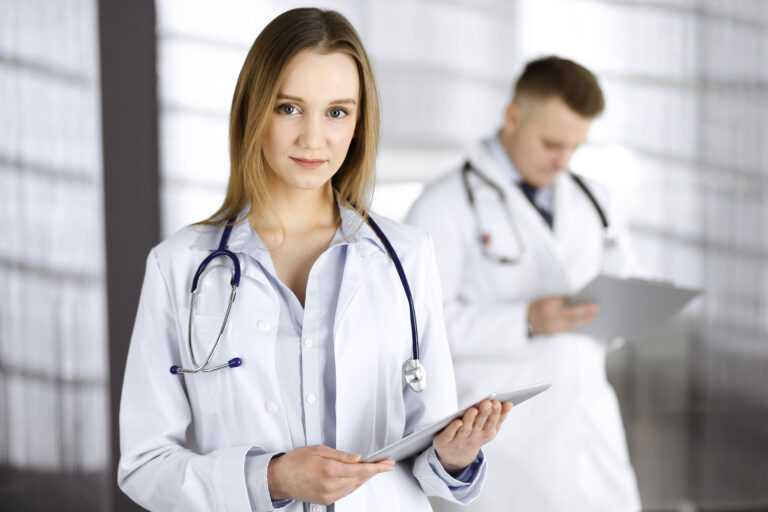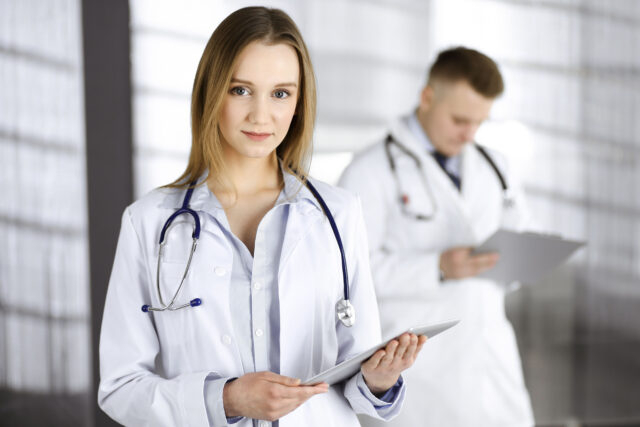 Spago Nanomedical reports advancement
Lund-based Spago Nanomedical recently published its financial statements for 2022, where the company reports advancement within its projects with the upcoming start of clinical studies in Tumorad and the initiation of the company's first clinical phase II study with SpagoPix. BioStock reached out to CEO Mats Hansen to hear more about the company's ambitions for 2023.
In the financial statements for 2022, Mats Hansen, CEO of the First North company Spago Nanomedical, concludes that the fourth quarter meant further advancement in the company's two project areas. With its technology platform, based on functional nanoparticles, the company is developing a new contrast agent for magnetic resonance imaging (MRI), SpagoPix, and a new radionuclide treatment for cancer, Tumorad.
For the fourth quarter, Spago Nanomedical reported an operating loss of SEK 11.3 million, approximately the same figure that was reported for Q4 2021. Operating cash flow amounted to -7.5 MSEK (-12.1 MSEK in Q4 2021). Cash balance at year-end amounted to 62.1 MSEK (52.5 MSEK).
The SpagoPix study in endometriosis is underway
Within SpagoPix, the company is now compiling the final report for the completed phase I study SPAGOPIX-01 in breast cancer. Preliminary results, showing that the product candidate SN132D is safe to use and that it achieves clear contrast in the imaging of breast cancer tumours, were presented at the San Antonio Breast Cancer Symposium 2022 in December. SN132D also shows clear contrast in images of pancreas and liver.
During the fourth quarter, Spago announced that it had initiated a phase IIa study in patients with endometriosis, SPAGOPIX-02, at Skåne University Hospital in Malmö. The study, which is the company's first phase II trial, can include up to 18 patients and Spago expects the first results as early as mid-2023.
Study start with Tumorad in 2023
In the financial statements, Spago also announced that they will shortly submit the application to initiate the first clinical study within the Tumorad project. Preparations are underway with the drug candidate 177Lu-SN201 with the ambition to bring to market a new radionuclide therapy for cancer.
In January, the scientific journal ACS Omega published an article with positive preclinical results with Tumorad. The preclinical study presented the structure, stability and mechanism of action of 177Lu-SN201. The results indicate that the candidate is well suited for systemic treatment of cancer. Learn more.
Mats Hansen looks ahead
BioStock contacted Mats Hansen for an update on the company's ambitions in 2023.
Mats, 2022 is behind us – but if we take a quick look back, what were the most important events?
– Last year, we took major steps with Tumorad to be able to start our phase I/IIa study. We were able to show promising preclinical data in a colorectal cancer model that showed that the drug candidate accumulates in tumours, which led to a significant reduction in tumour growth, and to prolonged survival.
– We also initiated GMP production of 177Lu-SN201, which now means that we are nearing the end of production for the clinical study.
– Within the SpagoPix project, we completed the phase I study SPAGOPIX-01 in breast cancer with positive results. During the autumn, we initiated SPAGOPIX-02, a phase IIa study in endometriosis that is now underway in Malmö.
– The step into our first clinical phase II-study represent a major forward move for the project, platform technology, and the company.
Looking ahead – what are the goals of SpagoPix in 2023?
– Our goal is to position SpagoPix as a new contrast agent for better precision and wider use of MRI diagnostics, where our product has potential in several areas. The good results from the phase I study give us a solid foundation for the next step.
What potential do you see in the endometriosis study?
– Endometriosis is a major indication, about 10 per cent of all women of childbearing age are affected. The is a great need for better diagnostics, a major problem is that it takes too long to make the diagnosis. We do not have any data yet, but if we were to succeed in showing that SN132D works, I think we will be able to offer a product that will significantly improve the situation for these women, both in terms of diagnostics and treatment.
In Tumorad, you will soon submit the application for clinical studies, can you give us a general update on the preparations?
– There is a lot going on behind the scenes to prepare for the start of a phase I/IIa study. We run a number of processes; the GMP manufacturing of the drug candidate is one, for example.
– We also work with the application and the regulatory documents that need to be completed and a number of other activities that must be completed before the first patient can be included.
Finally, you reported a cash balance of just over 62 MSEK at year-end. What does your financial planning look like for 2023?
– We follow our budget, something we have been good at historically. The development is stable, I see no deviation from our diligent cost control going forward.
– With the start of our clinical study with Tumorad, there may be a slightly higher cost situation. However, I expect Spago Nanomedical to be financed for the rest of the year.
The content of BioStock's news and analyses is independent but the work of BioStock is to a certain degree financed by life science companies. The above article concerns a company from which BioStock has received financing.
Prenumerera på BioStocks nyhetsbrev