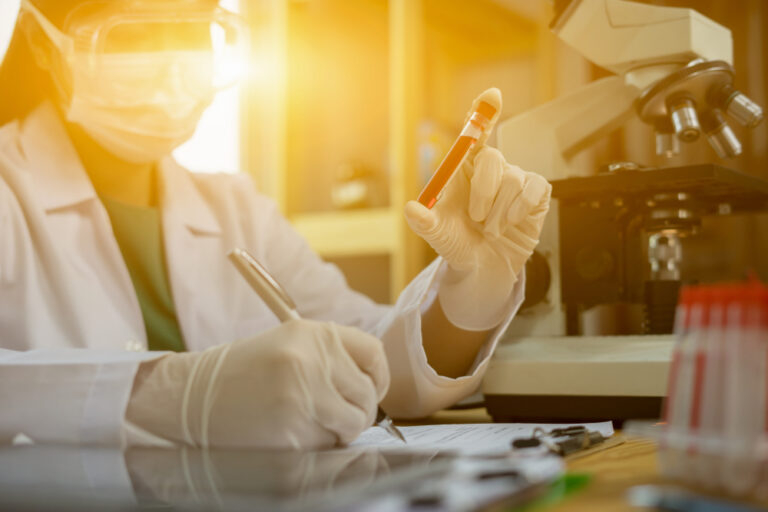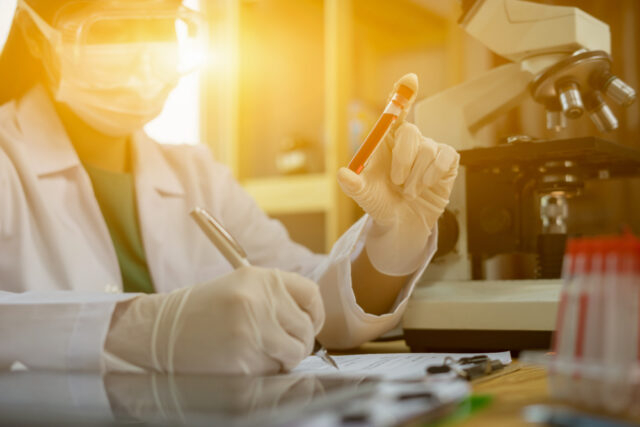 Aptahem on the importance of raising sepsis awareness
Sepsis is a life-threatening condition. Every year, 50 million people are affected by sepsis, of which 11 million die. Despite this, a targeted treatment is still missing. Today, September 16, a seminar will be held in Berlin to draw attention to the consequences of sepsis and BioStock has spoken to Ingela Hallberg, licensed physician and CMO at Aptahem, a biotech developing a new treatment specifically for sepsis but also other severe inflammatory conditions.
Sepsis causes a life-threatening systemic impact and organ dysfunction triggered by infection. The immune system overreacts, and "toxic" substances are excreted into the blood, impacting many of the body's organs as a result. The high mortality rate from sepsis is mainly due to a very rapid progression of the disease, as well as the general lack of timely diagnosis. Even common, seemingly innocuous infections that reach the bloodstream via, for example, wounds, can lead to life-threatening organ failure if treatment is not initiated on time.
The symptoms range from fever, rapid breathing and rapid heart rate, shivering, confusion, gradually declining blood pressure and an increasingly poor oxygen saturation, as well as low urine output later in the process. Timely treatment is very important and often intensive care is required. Today supportive treatments aimed at reducing symptoms, establish circulation and relieve inflammation are available. This is usually done through oxygen therapy, an infusion of fluids as well as antibiotics for the bacterial infection, followed by anticoagulant drugs, adrenaline to counteract blood pressure drops as well as to ensure oxygen supply to vital organs.
In recent years, September has been named Sepsis Awareness Month by the Global Sepsis Alliance, and World Sepsis Day takes place every year on September 13.
Today, September 16, the Global Sepsis Alliance has organised a seminar in collaboration with the Sepsis Stiftung to be held in Berlin. The seminar can be followed digitally or on site. The event is split up into 3 parts – a scientific symposium with renowned speakers from all over the world, an international best-practices panel, and a celebration and fundraising event in the evening. Read more here.
Aptahem's sepsis candidate Apta-1
With the goal of helping patients survive sepsis and septic shock, Swedish biotech Aptahem is developing the drug candidate Apta-1 as a new type of treatment for sepsis. In addition, the goal of the treatment is also to counteract any permanent damage that may occur as a result of sepsis.
In preclinical studies, Apta-1 has been shown to reduce the risk of blood clots, slow down the body's uncontrolled inflammatory response, repair or inhibit tissue breakdown and modulate the body's own immune response – all relevant mechanisms for the treatment of sepsis.
Aptahem's Chief Medical Officer comments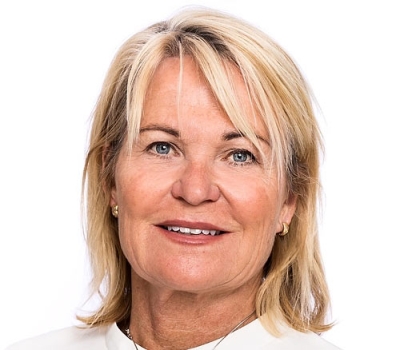 In connection with the sepsis seminar being held in Berlin today, BioStock contacted Aptahem's CMO Ingela Hallberg who talks about the current status of the company's candidate Apta-1, and what milestones we can expect in the coming months.
Ingela, Aptahem is committed to increasing awareness around sepsis both in the life science sector and among the general public. What do you think is the most important thing to emphasise about this condition?
– That it is a condition that develops extremely quickly with initially vague symptoms, but where the entire circulatory system and other organs quickly have impaired function. Furthermore, that even milder infections and wounds can spread and develop into sepsis if the right treatment is not initiated in time, although this is relatively uncommon. However, people with lowered immune systems are at higher risk.
The World Sepsis Day initiative celebrates its 10th anniversary this year. In your opinion, what has this meant for raising awareness?
– Hopefully, it has increased awareness both in terms of the condition itself and what signals to consider when you are affected by disease or infection, especially when it comes to the course of the disease – that it is such an extremely fast process. This applies to both the patients but also to the healthcare personnel who could easily miss early symptoms as signs of something much more serious like sepsis.
You have completed the preclinical development phase for Apta-1 with the goal of being able to start clinical studies this year. What are the most important steps taken to reach this upcoming milestone?
– We have conducted several preclinical studies both regarding safety (toxicology studies) and efficacy through preclinical experimental studies. This programme has provided a clarity and explanation of the unique mechanism of action of Apta-1. The trial plan for the first study in humans is now ready and we intend to start the study at the end of this year.
Finally, what remains to check off before you can start the first clinical study?
– Customary preparations for the first study in humans regarding a drug: regulatory approval for the study, packaging the candidate in its formulated form and delivered in accordance with the study plan, continued collaboration and planning with the partner with whom we will conduct the study, and to ensure that everything is in place in time for the start of the study. Aptahem has a very competent and dedicated team with very good conditions to, together with our partner, get the first study in humans to be initiated according to plan.
The content of BioStock's news and analyses is independent but the work of BioStock is to a certain degree financed by life science companies. The above article concerns a company from which BioStock has received financing.
Prenumerera på BioStocks nyhetsbrev