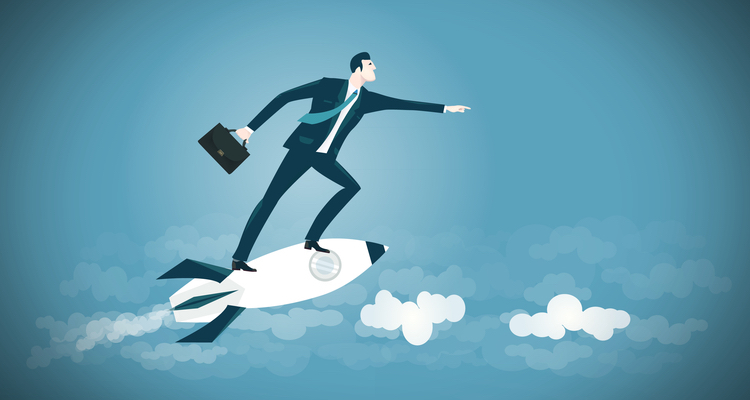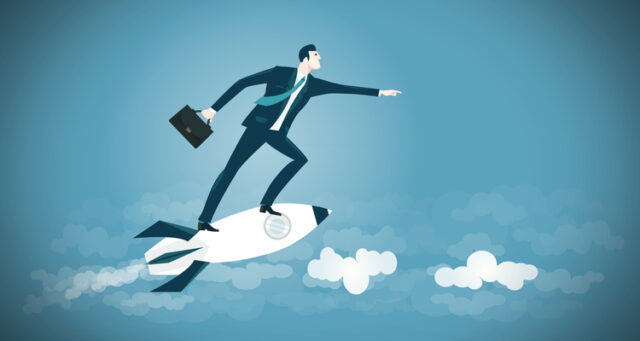 Ultimovacs i medvind inför 2022
I Ultimovacs nyligen publicerade rapport för det fjärde kvartalet kan man följa de stadiga framsteg som bolaget gjorde under 2021 med sin universella cancervaccinkandidat UV1. Detta, i kombination med viktiga regulatoriska beslut från FDA, har gett Ultimovacs ett positivt momentum inför 2022. Bolagets vd Carlos de Sousa pratade med BioStock om Ultimovacs prestationer och hur han planerar att behålla taktenunder 2022.
Det norska immunonkologibolaget Ultimovacs utvecklar UV1, ett universellt cancervaccin som syftar till att stärka patientens immunförsvar för att bekämpa ett brett spektrum av cancersjukdomar. Med detta mål i åtanke har bolaget satt ihop en bred klinisk pipeline för att utvärdera UV1 i ett antal indikationer där dagens behandlingsalternativ inte är tillräckligt effektiva.
Milstolpar uppnådda I fas I-studie
I sin rapport för det fjärde kvartalet 2021 pekar Ultimovacs på de milstolpar som uppnåddes under förra årets sista kvartal, då man nådde betydande milstolpar inom sin kliniska utveckling. I oktober offentliggjorde bolaget positiva data från en av sina fyra fas I-studier, där UV1 utvärderas i patienter med metastaserat eller icke-opererbart melanom i kombination med checkpoint-hämmaren (CPI) pembrolizumab (Keytruda). Läs en mer detaljerad översikt över denna fas I-studie här.
Regulatoriska framsteg i USA
De positiva data från denna studie, tillsammans med de positiva data som publicerades i Frontiers in Immunologyunder våren 2021 som stödde användningen av UV1 i kombination med CPI:n ipilimumab (Yervoy) hos patienter med metastaserat malignt melanom, ledde till att FDA beviljade dubbla Fast Track för UV1, en för UV1/pembrolizumab-kombinationen, den andra för UV1/ipilimumab-kombinationen. FDA följde upp dett med att beviljasärläkemedelsklassificering (Orphan Drug Designation, ODD) för UV1 i stadium 2b-4 malignt melanom. FDA:s beslut understryker de lovande resultaten som UV1 hittills visats, och bidrar till att bana väg för en strömlinjeformad väg till marknaden.
Framsteg i fas II
Fas I-resultaten följdes av betydande framsteg i Ultimovacs fas II-pipeline med UV1. I slutet av 2021 meddelade bolaget att den första patienten rekryterats till fas II-studien DOVACC. DOVACC-studien är ett samarbete som syftar till att utvärdera UV1 i kombination med AstraZenecas durvalumab (Imfinzi) och olaparib (Lynparza) i patienter med avancerad äggstockscancer. Studien sponsras av European Network of Gynaecological Oncological Trial Groups (ENGOT) och samorganiserats av Nordic Society of Gynaecological Oncology Clinical Trial Unit(NSGO-CTU). Läs mer här.
När det gäller patientrekrytering har man, enligt Ultimovacs, mellan Q3 och Q4 sett en ökad rekryteringstakt i de tre övriga fas II-studierna som befinner sig i rekryteringsfasen: INITIUM, NIPU och FOCUS. För en mer detaljerad översikt över dessa kliniska fas II-program, läs här och här.
»There are several opportunities ahead and much work to be done, so I expect 2022 to be another busy year for the Ultimovacs team. We plan to continue to deliver.« — Carlos De Sousa, vd Ultimovacs
Under kvartalet meddelade Ultimovacs även att man ytterligare utökar sin kliniska pipeline i fas II då man har planer på att inleda en femte studie som kallas LUNGVAC. Studien kommer att utvärdera UV1 i kombination med CPI:n pembrolizumab hos patienter med icke-småcellig lungcancer (NSCLC) med avancerad eller metastaserad sjukdom. Läs mer här.
Utveckling av vaccinplattform
Dessutom gjorde Ultimovacs under 2021 framsteg med TENDU-studien, en fas I-studie som testar bolagets teknikplattform TET (Tetanus-Epitope Targeting) – ett vaccinleveranssystem baserat på tillsats av adjuvans till vaccinpeptider. Tidigare denna månad meddelade Ultimovacs att det inte fanns några säkerhetsproblem relaterade till de två första doskohorterna, och att studien går vidare till den tredje och sista kohorten. Läs mer om den nya tekniken och de senaste nyheterna kring den här.
Stark finansiell position i slutet av 2021
Sammantaget har Ultimovacs under 2021 fortsatt att visa styrka i sin kliniska utvecklingspipeline. Framstegen för bolaget närmare visionen om att kombinera UV1 med andra klasser av immunterapi i syfte att förlänga livet för cancerpatienter i sent stadium.
Kvartalsrapporten visar att befinner sig Ultimovacs i en stark finansiell ställning som kan bidra till att förverkliga den visionen. Bolaget tog in 270 Mkr genom en övertecknad private placement till nya och befintliga aktieägare i oktober 2021. Kapitaltillskottet kommer att bidra till att finansiera LUNGVAC-studien, föra UV1 mot fas III-studier och vidareutveckla TET-plattformen.
Kassapositionen uppgick vid utgången av fjärde kvartalet till 574 MNOK, vilket innebär att bolaget har en solid finansiell grund för den fortsatta utvecklingen av sina program in i första delen av 2024.
Vd kommenterar
BioStock kontaktade bolagets vd Carlos de Sousa för att höra hans tankar om det gångna året och Ultimovacs planer för 2022.
Carlos de Sousa, when you look back at Ultimovacs' 2021, what stands out in your mind?
–  2021 was a formative year for Ultimovacs. I am very proud of the team's hard work and significant progress: We reported positive data, we announced our fifth phase II study for UV1 as an add-on therapy, and we had a successful oversubscribed private placement, securing a solid financial foundation beyond several value triggers, into 2024. Finally, we also received important recognition from the FDA.
– We were all impacted by the COVID-19 pandemic last year. Our phase II studies are enrolling 650 patients in 100 clinics in 15 countries, and the impact of the pandemic has varied between regions. Despite these challenges, we have reported increased enrolment rate in the INITIUM study that has now more than 75 per cent of the patients enrolled as well as in the NIPU study, which has more than 55 per cent of the patients enrolled. We estimate the readout in first half of 2023 for these two studies.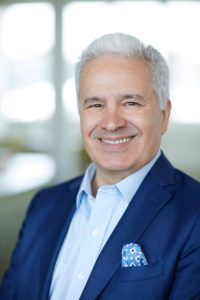 How impactful are the FDA decisions as you move forward in your development?
– A recognition from the FDA is a major milestone for any biotech company. These designations accentuate the promise of UV1 that has been shown in our clinical studies, addressing unmet need in patients. We are pleased to continue our constructive dialog with regulators to bring UV1 to patients as soon as possible.
– Fast Track designation enables early and frequent communication with the FDA to support the drug's development, as well as entitlement to a Rolling Review of the Biologic License Application. Drugs with Fast Track designation may also be considered for Accelerated Approval and Priority Review provided certain criteria are met. Orphan Drug designation includes seven-year market exclusivity upon regulatory approval if received and exemption from FDA application fees.
Finally, how do you envision 2022 for Ultimovacs?
– We will continue to advance our phase II clinical programme and produce data as soon as is possible. The LUNGVAC study, our fifth phase II trial, will start enrolment of patients this spring. It's very encouraging to experience broad interest from all the participating clinics. We are also preparing for the next stage of development of the TET platform. We will continue the dialogue with potential partners, and increase the visibility of Ultimovacs towards the investor community in a broader geographic presence. To summarise; there are several opportunities ahead and much work to be done, so I expect 2022 to be another busy year for the Ultimovacs team. We plan to continue to deliver.
Innehållet i BioStocks nyheter och analyser är oberoende men BioStocks verksamhet är i viss mån finansierad av bolag i branschen. Detta inlägg avser ett bolag som BioStock erhållit finansiering från.
Prenumerera på BioStocks nyhetsbrev