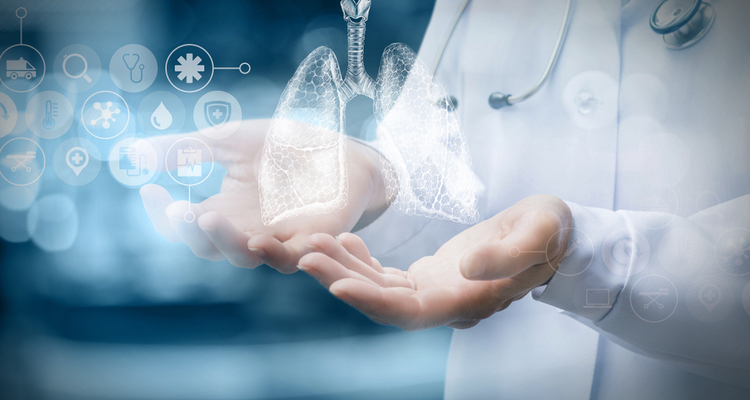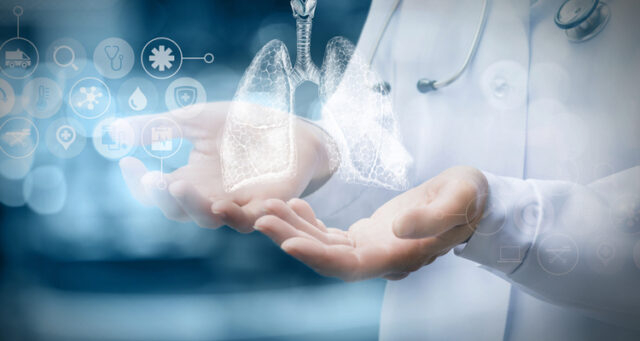 En femte fas II-studie för Ultimovacs UV1
Norska Ultimovacs fortsätter att utöka den kliniska pipelinen för sitt universella cancervaccin UV1. I veckan meddelade bolaget att man planerar att inleda en femte fas II-studie med kandidaten – en kombinationsstudie med checkpointhämmaren pembrolizumab i icke-småcellig lungcancer. Studien kommer att genomföras på 8–10 kliniker i Norge och ledas av huvudprövaren professor Odd Terje Brustugun.
Bioteknikbolaget Ultimovacs har en bred klinisk pipeline som syftar till att utveckla ett universellt cancervaccin. Bolagets vision är att kombinera sitt vaccin, UV1, med andra klasser av immunterapi såsom checkpointhämmare (CPIs) för att bidra till att förlänga överlevnaden för cancerpatienter i sjukdomens sena stadie samt reducera eller eliminera tumörerna.
Inom sitt kliniska program utvärderar Ultimovacs UV1 i en rad olika cancerindikationer, t.ex. icke-småcellig lungcancer (NSCLC), metastaserad malignt melanom, äggstockscancer, skivepitelcancer på huvud och hals, samt malignt mesoteliom.
Har erhållit Fast Track
Under oktober kunde bolaget meddela att man uppnått en milstolpe med UV1 inom avancerat melanom. Då fick man nämligen dubbla Fast Track-beteckningar från det amerikanska läkemedelsverket FDA. Beslutet är viktigt då det kan bidra till andra regulatoriska fördelar och motivera nya kliniska prövningar med UV1.
Läs mer om FDAs beslut här.
Fast Track-beslutet baserades i första hand på positiva fas I-data i avancerat melanom. I dessa studier testades UV1 i kombination med checkpointhämmarna pembrolizumab (anti-PD-1, med varumärksnamnet Keytruda) respektive ipilimumab (anti-CTLA-4, varumärkesnamn Yervoy).
NSCLC – en betydande möjlighet för Ultimovacs
Checkpointhämmare, i synnerhet pembrolizumab, är idag standardbehandlingen för många cancerformer, inte bara för melanom. Bland behandlingar för NSCLC, en vanlig cancerform hos både män och kvinnor, menar Global Data att CPI-behandlingar representerar en värdeandel på 56 procent. Globalt motsvarar detta nästan 12 miljarder USD. Av dessa CPI-behandlingar utgör pembrolizumab en marknadsandel om 67 procent, då läkemedlet ofta används som monobehandling vid NSCLC.
I USA, EU5, Japan och Kina diagnostiseras varje år cirka 850 000 nya fall av NSCLC. Med tanke på att patienter med metastaserad sjukdom har en mycket dåliga prognose(den 5-åriga överlevnaden är cirka 7 procent), och att pembrolizumab-behandling är mycket vanligt inom NSCLC, utgör segmentet betydandemöjligheter för Ultimovacs. Bolaget uppskattar att en UV1/pembrolizumab-kombinationsbehandling skulle vara lämplig för 33 procent av NSCLC-patienterna.
Planerar ny fas II-studie med UV1
Mot bakgrund av den betydande marknadspotentialen har Ultimovacs nu meddelat att en femte klinisk fas II-studie med UV1 kommer att sjösättas. Studien, kallad LUNGVAC, ska undersöka effekten av UV1 i kombination med pembrolizumab hos NSCLC-patienter med avancerad eller metastaserad sjukdom. LUNGVAC är en randomiserad, öppen, multi-centerstudie som ska inkludera patienter med tumörer inom subgrupperna adenomkarcinom eller skivepitelcancer i NSCLC, som ännu inte har behandlats med pembrolizumab. Det primära effektmåttet kommer att vara progressionsfri överlevnad, medan de sekundära effektmåtten kommer att inkludera responsfrekvens och total överlevnad.
Ultimovacs vd Carlos de Sousa kommenterade den nya studien i ett pressmeddelande:
»We see this new trial as a significant opportunity for Ultimovacs to make a difference to the lives of thousands of patients with advanced lung cancer. Our extensive phase II program is aimed at building a substantial evidence base that UV1 in combination with checkpoint inhibitors can stimulate the immune response resulting in enhanced treatment outcomes.«
Välrenommerad huvudprövare ska leda studie
Huvudprövare för studien blir professor Odd Terje Brustugun, ett mycket välkänt och respekterat namn inom onkologiområdet. Sjukhuset i Drammen, som är ett ledande forskningscenter inom onkologi, sponsrar studien som väntas inkludera 138 patienter och ska genomföras vid 8–10 kliniker i Norge. Planen är att behandla den första patienten under första halvåret 2022 och att initiala resultat kan offentliggöras mot slutet av 2024.
Även professor Brustugun kommenterade nyheten om den nya studien:
»NSCLC remains a major cause of premature death. Checkpoint inhibitors like pembrolizumab have changed the treatment landscape for lung cancer in advanced healthcare systems. The LUNGVAC trial will indicate whether the combination of UV1 with pembrolizumab can further improve the prospects for patients.«
Ultimovacs potential växer
Häromdagen tillkännagav Ultimovacs att man genomfört en riktad nyemission om 270 miljoner NOK för att finansiera såväl LUNGVAC-studien som övriga projekt. När studien initierats kommer Ultimovacs att ha sammanlagt fem pågående fas II-studier som utvärderar UV1, omfattande över 650 patienter på närmare 100 sjukhus i 15 länder – ett mycket ambitiös kliniskt program för ett bolag i Ultimovacs storlek.
Innehållet i BioStocks nyheter och analyser är oberoende men BioStocks verksamhet är i viss mån finansierad av bolag i branschen. Detta inlägg avser ett bolag som BioStock erhållit finansiering från. 
Prenumerera på BioStocks nyhetsbrev