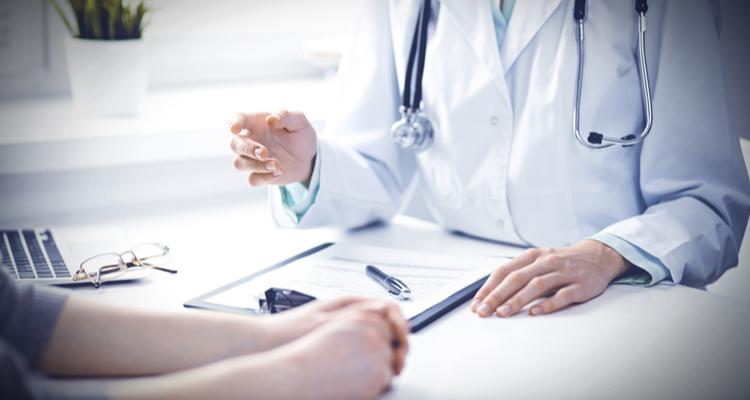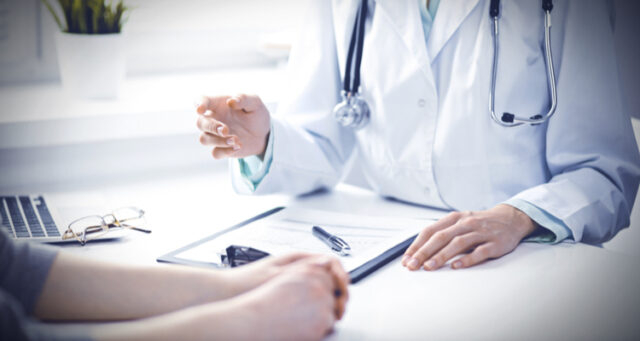 Första patienten rekryterad i Ultimovacs DOVACC-studie
I veckan meddelade Ultimovacs att den första patienten rekryterats till en fas II-studie utformad för att bedöma vilken effekt bolagets universella cancervaccin har på standardbehandlingen för underhållsvård vid äggstockscancer. Det primära utfallsmåttet är progressionsfri överlevnad för UV1 i kombination med AstraZenecas durvalumab+olaparib jämfört med endast olaparib.
I början av 2021 meddelade Ultimovacs att man ingått i ett samarbete för att utvärdera bolagets universella cancervaccin UV1 i avancerad äggstockscancer. Tillsammans har Nordic Society of Gynaecological Oncology Clinical Trial Unit (NSGO-CTU) och European Network of Gynaecological Oncological Trial Groups (ENGOT) organiserat fas II-studien DOVACC, där den förstnämnda dessutom sponsrade studien. En annan samarbetspartner är AstraZeneca, som tillsammans med Ultimovacs förser studien med läkemedel. Läs mer om studien här.
Den randomiserade kliniska studien är utformad för att utvärdera UV1 i kombination med AstraZenecas durvalumab (Imfinzi), en PD-L1 checkpointhämmare, och AstraZenecas PARP-hämmare, olaparib (Lynparza), hos BRCA-negativa patienter med höggradig avancerad äggstockscancer. Syftet med designen är att adressera ett specifikt icke-tillgodosett medicinskt behov. PARP-hämmare såsom olaparib är nämligen mycket effektiva som underhållsvård vid BRCA-muterad äggstockscancer. Men de ger inte lika goda resultat hos BRCA-negativa patienter och det är dessa patienter som utgör majoriteten av äggstockscancerpatienter.
Rekrytering av den första patienten
I veckan meddelade Ultimovacs alltså att den första patienten rekryterats till studien. I ett pressmeddelande beskrev Ultimovacs CMO Jens Bjørheim detta som en milstolpe för bolaget:
»The start of recruitment in DOVACC represents another milestone in the expanding clinical program of our lead cancer vaccine UV1. Working with leading specialised groups around Europe who participate in NSGO-CTU and ENGOT, puts UV1 in the hands of the oncologists who help shape the standard of care in ovarian cancer.«
DOVACCs betydelse
DOVACC-studien kommer att genomföras på mer än 40 sjukhus i cirka 10 europeiska länder och samordnas genom NSGO-CTU och ENGOT. Den omfattar tre grupper och ska behandla totalt 184 patienter. Den första gruppen kommer att rekrytera 46 patienter som får PARP-hämmaren olaparib, medan de 46 patienter som är inskrivna i den andra gruppen kommer att få olaparib och checkpointhämmaren durvalumab. Den tredje gruppen ska omfatta 92 patienter som kommer att få Ultimovacs UV1-vaccin i kombination med de båda läkemedlen från AstraZeneca.
Dr Mansoor Raza Mirza, medicinsk chef för NSGO-CTU och ordförande för ENGOT, kommenterade vikten av DOVACC-studien:
»The purpose of both NSGO-CTU and ENGOT is to improve treatment options in gynaecological cancer indications by developing and conducting clinical trials with novel agents and novel modalities, bringing these new options to the European community. The DOVACC study does exactly that by bringing together clinical and commercial organisations in pursuit of a shared goal, in this case extending the effectiveness of maintenance care for ovarian cancer.«
Delvis finansierat av Innovasjon Norge
Ultimovacs står väl rustat finansiellt för att genomföra DOVACC. Bolaget har fått 10 miljoner NOK (cirka 10 Mkr) från Innovasjon Norge för att stödja genomförandet av fas II-studien. Kapitalet kommer att göra det möjligt för Ultimovacs att fortsätta driva den kliniska utvecklingsplanen och finansiera sin verksamhet genom avläsning av data gällande primära effektmått, vilket beräknas ske under 2023.
Dessa data kommer att bedöma huruvida UV1 förbättrar progressionsfri överlevnad (PFS) i behandlingsgruppen med endast olaparib jämfört med behandlingsgruppen med trippelkombinationen.
Avancerar i det kliniska arbetet
Rekryteringen av den första patienten markerar fortsatta framsteg i Ultimovacs kliniska program. DOVACC är en av fem pågående eller planerade fas II-studier med UV1, och den andra där ett stort läkemedelsbolag tillsammans med Ultimovacs bidrar med läkemedlen som används i studien – i NIPU-studien i mesoteliom bidrar Bristol-Myers Squibb (BMS) med sina checkpointshämmare ipilimumab (Yervoy) och nivolumab (Opdivo).
Mot bakgrund att befintliga data indikerar att UV1 har en lovande förmåga att minska cancerbördan inom ett brett spektrum av indikationer, hoppas bolaget att man kan fortsätta att locka till sig tungviktare som vill ta del av projektet.
Innehållet i BioStocks nyheter och analyser är oberoende men BioStocks verksamhet är i viss mån finansierad av bolag i branschen. Detta inlägg avser ett bolag som BioStock erhållit finansiering från.
Prenumerera på BioStocks nyhetsbrev