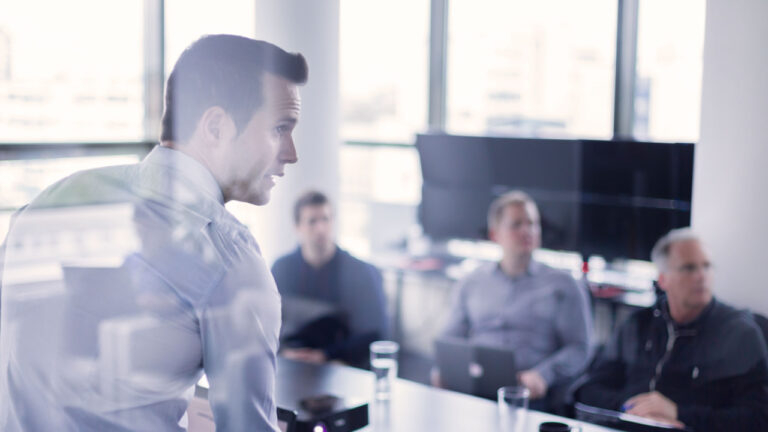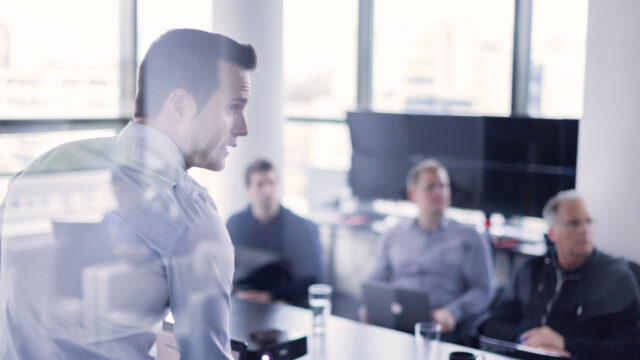 Spago Nanomedical's SAB on Tumorad's potential
Recently, Spago Nanomedical announced that the company has formed a Scientific Advisory Board for the radiopharmaceutical programme Tumorad. BioStock reached out to Dr Austin Smith to learn more about the field and Tumorad's potential.
In May, Spago Nanomedical submitted an application to start a phase I/IIa study with their drug candidate 177Lu-SN201 in advanced cancer. The study will be conducted in Australia, and patient enrolment is expected to start during the summer of 2023.
Spago Nanomedical will evaluate the drug candidate's safety, tolerability and early efficacy in the study. Learn more.
Tumorad is a tumour-targeted therapy
The drug candidate combines the clinically validated radioisotope Lutetium-177 with Spago's functional nanoparticles. Through the so-called EPR effect  (enhanced permeability and retention), the nanoparticles are able to selectively target tumour tissue and facilitate local radiation without affecting healthy tissue. The physiology of the nanoparticles makes indiscriminate towards specific tumour biology, so Tumorad could potentially be applicable to several cancer types.
High interest in radiopharmaceuticals
With 177Lu-SN201, Spago hopes to provide an alternative in a field attracting high interest from the healthcare industry as well as investors. In recent years, large pharmaceutical companies have made significant investments in the area. Learn more.
Novartis has been one of the most active of the major pharmaceutical companies in the field. In 2017, Novartis acquired Advance Accelerator Applications for 3.9 BUSD to get access to Lutathera. In 2018, the Swiss company paid 2.1 BUSD for a candidate now marketed as Pluvicto. In 2022, Novartis reported sales for Lutathera and Pluvicto of 471 MUSD and 271 MUSD respectively, according to the annual report.
This year, Novartis struck a deal with Bicycle Therapeutics worth up to 1.7 BUSD. Just a few weeks later, the Swiss pharma company paid an upfront fee of 50 MUSD to Clovis Oncology to get access to the technology platform and pipeline candidates developed by German 3B Pharmaceuticals.
SAB member on Tumorad's potential
As mentioned, the interest in radiopharmaceuticals is high, and not only from a commercial perspective. Spago Nanomedical has attracted three renowned experts to the company's newly formed Scientific Advisory Board (SAB). The members will share their experiences and give advice regarding the clinical development of Tumorad.
The SAB members are Professor Sten Nilsson, Professor Kristian Pietras and Dr Austin Smith.
BioStock reached out to Dr Austin Smith to learn more about the area and Tumorad's potential.
Why is there a need for new radiopharmaceutical treatments?
– Radiopharmaceuticals are the result of a two-decades explosion in understanding of cancer biology together with over a century of successful radiation therapy. Even with modern radiation application methods and smarter designing of drug delivery systems, we still see patients suffering from both acute and chronic side effects that can last for years.
– The new class of radiopharmaceuticals allows us to deliver lethal radiation treatment directly to the cancer cells at a molecular level and reduce the side effects to healthy tissues.
– We are about to see a renaissance in the next decade that will challenge treatment concepts and benefit patients to a higher magnitude than we have seen since the first targeted treatment was approved.
What would Tumorad bring to the field of radiopharmaceuticals?
– One of the complexities that has emerged is that of biomarker strategies. This could be for patient selection or response monitoring. The increasing use of molecular markers and sequencing panels has provided a deluge of new data points for clinicians to select treatments for their patients.
– However, this is not always a simple assay and binary outcome (treat/not-treat). There is a knowledge gap in what this means for the individual patient and clinicians remaining inside the treatment guidelines that manage their clinical practise.
– Tumorad is aligned with cancer tissue physiology. It is well known that as cancer grows, it develops its own vascular supply. However, the dysregulation here that manifests as leaky fenestration provides a natural route for Tumorad, as a nanoscale molecule to traffic directly into the tumour matric and deliver its lethal payload. Normal tissue does not have such defects in the vascular walls, meaning that the rest of the body is spared.
– Tumorad does not need a biomarker strategy. If there is tumour growth and expansion, then Tumorad can directly attack and tackle the cancer regardless of cancer protein marker expression.
Are there any other similar approaches already on the market or under development?
– There is a growing number of companies and academic projects developing targeted radiopharmaceuticals. The vast majority depend on molecular targeting, i.e., binding to a protein on the cancer cells, and a few depend on metabolic targeting, i.e. natural accumulation in certain organs.
– Tumorad belongs to a class of systemically administered agents that rely on physiological targeting, taking advantage of cancer physiological weaknesses such as fenestrated vasculature for targeted accumulation. It has been optimally designed for this purpose and brings the potential benefit of allowing targeting to different cancer types and metastatic disease.
Finally, what will be your most important contribution to Spago's Scientific Advisory Board?
– A vision. My intent is that the SAB would be a safe harbour for both internal and external stakeholders to test-drive options and challenge our portfolio to provide the best therapy options for cancer patients.
– This forum will provide constructive feedback and streamline our approach to the merits of development strategy and offer insightful feedback to the company management and board.
– We will listen, learn and provide recommendations that should align Spago with the changing regulatory science landscape to optimise development and ultimately provide better treatment for cancer patients.
Innehållet i BioStocks nyheter och analyser är oberoende men BioStocks verksamhet är i viss mån finansierad av bolag i branschen. Detta inlägg avser ett bolag som BioStock erhållit finansiering från.
Prenumerera på BioStocks nyhetsbrev