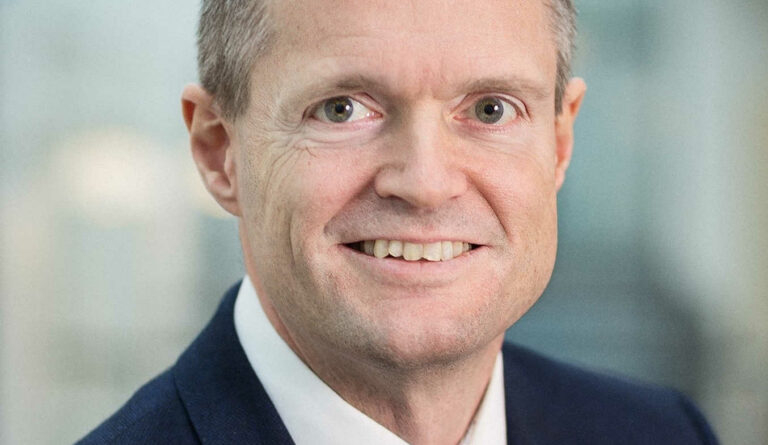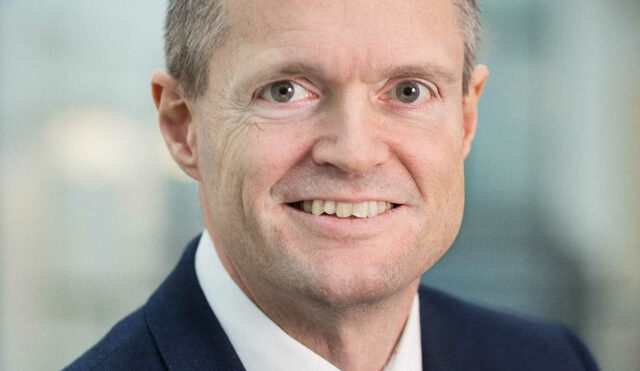 ExpreS2ion's CEO on current development and the rights issue
ExpreS2ion Biotechnologies is eagerly awaiting top-line results from the phase III study with its Covid-19 vaccine. Meanwhile the cancer vaccine candidate ES2B-C001 is advancing towards the clinic. BioStock spoke to CEO Bent U. Frandsen to find out more about the development plans and the unit issue that will pave the way for further development.
The invitation to persons concerned to subscribe for units in ExpreS2ion Biotechnologies will only take place through the prospectus published on 27 March 2023. The prospectus has been approved and registered by the Financial Supervisory Authority and published on https://expres2ionbio.com/.
ExpreS2ion Biotechnologies has a broad portfolio of vaccine candidates based on its proprietary technology platform, targeting several indication areas. The furthest advanced project is the Covid-19 vaccine ABNCoV2, where development currently sits with the exclusive global license partner Bavarian Nordic. Along the way, ExpreS2ion has seen positive phase II data, and the next important milestone will be a top-line readout from the ongoing phase III study. This is expected sometime in mid-2023.
Aiming for expanded pipeline
In the meantime, the company is advancing its breast cancer vaccine candidate ES2B-C001. In preparation for clinical studies, a GLP preclinical safety study is currently ongoing. The plan is to complete the safety study towards the end of 2023, file for the clinical trial application in the beginning of 2024, and then start the phase I clinical study in 2024.
The company also has expressed the ambition of adding more projects to its pipeline. At the end of 2022, a collaboration was announced with Danish biotech company Evaxion Biotech where the two companies aim to develop a vaccine for cytomegalovirus infections.
Unit issue drives further development
ExpreS2ion is currently doing a rights issue of units. The first stage of the issue aims to raise approximately 102 MSEK. As it includes TO 8 series warrants, another 102 MSEK could be added to the company in September 2023. The proceeds will primarily be used to continue advancing the ES2B-C001 project, as well as ensuring technology platform improvement and research partner collaborations like the one with Evaxion on the cytomegalovirus vaccine. The money will also be used for further pipeline expansion. Read more.
Comments from the CEO
BioStock contacted ExpreS2ion Biotechnologies CEO Bent U. Frandsen to find out more about the plans going forward.
Bent, looking at your Covid-19 vaccine ABNCoV2, how would you argue for the need for such a vaccine, given the current trends in the pandemic?
– There are multiple, very compelling, arguments for this vaccine. But let me start at a higher level. Covid-19 is still a pandemic as defined by the WHO. Nevertheless, I understand your question as it seems that Covid-19 is evolving into an endemic disease. This means that you can compare it with seasonal influenza, which itself can have fatal consequences, especially among the elderly and immunocompromised patient populations.
– ABNCoV2 has a very competitive Covid-19 vaccine profile for several reasons. First of all, it has shown broad protection across variants of concern. So, while the virus continues to mutate, ABNCoV2 has continued to demonstrate protection. Secondly, it has shown a durability in protection – up to six months, which is very high in this field. Protection from the leading mRNA vaccines starts to wane at 3 – 4 months, requiring numerous booster injections. Let's see if Bavarian Nordic can also prove durability at 12 months very soon. Third, ABNCoV2 is based on a very stable protein construct that can be stored at refrigerator temperature and handled easily at room temperature – this is very promising for the supply-chain distribution of this vaccine in subtropical and tropical regions. Fourth, ABNCoV2 constitutes the only protein-based vaccine that does not need an adjuvant, which is indeed a very competitive advantage. Adjuvants are normal ingredients in most vaccines, primarily to serve as a modulator for an immune response, but even these particles may have a side effect and complicates clinical investigations. Avoiding adjuvants is a benefit that can strongly position ABNCoV2 as a safe and simple, yet effective, Covid-19 vaccine.
If we take a closer look at your breast cancer candidate ES2B-C001, could you give us some more flavour on what results you have gotten so far?
– Positive preclinical top-line data were announced in December 2021 and January 2022, demonstrating preclinical Proof-of-Concept (PoC). Further preclinical data were announced in May 2022. All positive preclinical PoC data have been published in the Journal of Biomedicines, an international peer-reviewed scientific journal.
– In December 2021, ExpreS2ion announced that our breast cancer vaccine candidate ES2B-C001 demonstrated a tumour-growth inhibiting effect in a mice model. Furthermore, we generated good in vitro data where blood serum from vaccinated mice were applied to cultures of HER2-positive human breast cancer tumours and effectively inhibited tumour growth.
– We noticed that when vaccine-generated anti-HER2 antibodies in blood serum were applied in the same concentration as the conventional HER2-targeting monoclonal antibody, trastuzumab, tumour growth was inhibited to the same extent. Even in the case of using trastuzumab-resistant tumour cells, the vaccine-generated anti-HER2 antibodies inhibited tumour growth efficiently.
– Then, in January 2022, we reported additional top-line preclinical results demonstrating proof-of-concept also in HER2-transgenic preventive as well as therapeutic tumour mice models. We saw that in HER2-transgenic mice only two vaccinations with two weeks interval prevented tumour development with 95 per cent efficiency. In contrast, all mice in the control group spontaneously developed tumours.
– Finally, in May 2022, we obtained further positive PoC in a metastatic outgrowth tumour therapeutic mouse model. Here we observed that all control mice had tumours, whereas all mice vaccinated with ES2B-C001 formulated in an adjuvant were metastasis-free. Moreover, 73 per cent of mice vaccinated with ES2B-C001 without adjuvant were metastasis-free and the remaining had fewer signs of metastasis.
– All this is extremely exciting to us and shows great potential. However, of course we have to pave the way in terms of documenting, manufacturing scale-up and GLP preclinical safety before we can bring this promising cancer vaccine into a first-in-human clinical study. And this is what we are currently doing.
How would ES2B-C001 fit into the current breast cancer treatment landscape?
– Market approved breast cancer treatments today are dominated by monoclonal antibody therapies. Roche is the leading global player with their trastuzumab-franchise, which is valued at more than 10 billion USD per year. There are also alternative vaccines in development, e.g., epitope-based vaccines, protein-based vaccines, DNA vaccines, and dendritic cells vaccines.
– However, ES2B-C001 may overcome limitations of all of these. We use a technology platform that appears to be highly immunogenic, has an advantageous safety profile, provides a long-term immune response, and may even be combined with standard of care, while being scalable and cost-effective.
You recently announced a partnership with Evaxion and are looking to expand with more partnerships. What kind of partnerships you are looking for?
– The partnership with Evaxion, that we announced in December 2022, is excellent because it provides a vaccine and disease focus area where we, with joint research efforts, can play an important role. ExpreS2ion already has the rights to pursue a selected CMV vaccine candidate a few years down the road. Coincidentally, earlier this March, we announced being awarded an important grant, whereby we get around 70 per cent non-diluting funding for discovery of novel mucosal influenza technologies in a research collaboration with University of Copenhagen. Both these partnerships demonstrate the importance of taking key skills and get the most out of it in a simple discovery partnership set-up.
– In new partnerships, we put an emphasis on the path towards clinical trials, and the speed of obtaining clinical proof of concept, which is an important inflection point for entering into a valuable late-stage partnerships.
Are there any indication areas that you are looking at specifically?
– It is premature to specify indications. However, I think it is worthwhile highlighting the medical need for vaccines across many diseases. I have reason to believe that with ExpreS2ion's expertise in the vaccine field we are also in a good position to take new value-added partnerships in.
Artikelns innehåll är sponsrat av det aktuella bolaget som förekommer i texten. BioStock tillhandahåller inte investeringsrådgivning, förmedlar inga investeringsorder och tar inget ansvar för agerande och/eller eventuell förlust eller skada av något slag som grundar sig på användandet av innehåll som publicerats på BioStock.se. Varje investeringsbeslut fattas istället självständigt av den enskilde investeraren.
Prenumerera på BioStocks nyhetsbrev