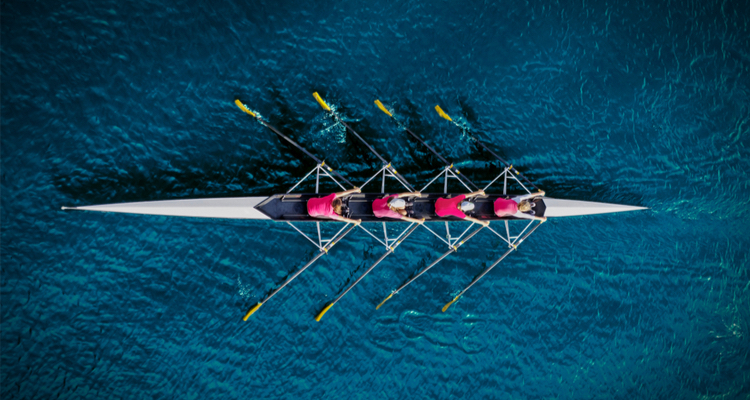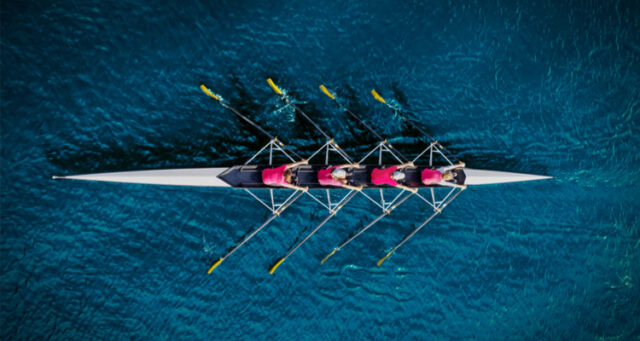 Stärkt klinisk validering av Ultimovacs UV1 under andra kvartalet
För norska Ultimovacs handlade årets andra kvartal om accelerera de kliniska studierna. Bolagets universella cancervaccin UV1 har avancerat stadigt i en av sina fas I-studier och i de fyra fas II-studierna. Till Biostock kommenterade vd Carlos de Sousa den nyligen publicerade rapporten.
En av de första höjdpunkterna i Ultimovacs rapport för det andra kvartalet är publiceringen  av data från fas I-studien med UV1- och kontrollpunktshämmaren (CPI) pembrolizumab i patienter med avancerat malignt melanom. Resultaten tyder på att den här kombinationen förlänger överlevnaden samt reducerar tumörstorleken eller leder till att tumörer försvinner. De fullständiga resultaten presenterades vid ASCO-konferensen i juni och är ett bevis på den kombinationspotential som UV1 inte bara har vid melanom, utan även i andra cancerformer.

BioStock rapporterade om dessa resultat här, inklusive en intervju med studiens huvudutredare dr Yousef Zakharia.
Bolaget har publicerat ytterligare positiva data från studien, vilket förstärker de resultat som presenterades på ASCO. Återigen visade data, som kom från den andra kohorten på 10 patienter, starka säkerhets- och effektdata efter ett år (60 procent objektiv responsfrekvens, 30 procent fullständig respons, 90 procent total överlevnadsgrad och median progressionsfri överlevnad som ännu inte uppnåtts).
Fas II-studier i fokus
Ultimovacs fas II-program avancerade också under andra kvartalet och efter kvartalets utgång. UV1 undersöks i fyra fas II-studier: INITIUM, NIPU, FOCUS och DOVACC. Programmen omfattar totalt över 500 patienter och testar UV1 i kombination med olika CPI. Alla fyra är randomiserade studier där en andel av patienterna får standardbehandlingen och resten får standardbehandling plus UV1.
För närvarande testar INITIUM- och NIPU-studierna trippelkombinationen av UV1 plus de två kontrollpunktshämmarna ipilimumab (Yervoy) och nivolumab  (Opdivo) i metastaserande malignt melanom respektive mesoteliom. Båda studierna har registrerat patienter sedan juni 2020. I NIPU-studien, där den första patient doserades den 15 juni 2020, är Ultimovacs samarbetspartner Bristol-Myers Squibb (BMS) och studien sponsras av Oslo Universitetssjukhus. I dagsläget har 38 patienter rekryterats till NIPU.
I april deltog Ultimovacs på ytterligare en stor onkologikonferens, AACR. Där offentliggjorde bolaget detaljer gällande INITIUM-studiens utformning. Läs mer om detta här. Totalt är 68 patienter rekryterade till studien, att jämföra med 40 patienter i föregående kvartalsrapport.
»A clear picture is emerging that shows UV1 is an excellent combination partner in tumours where checkpoint inhibitors are the standard of care, and that is of course supported by the clinical data.« — Carlos de Sousa, CEO Ultimovacs
Tidigare i augusti meddelade Ultimovacs att den första patienten hade registrerats i FOCUS-studien, en prövarledd randomiserad fas II-studie som testar UV1 i kombination med pembrolizumab i patienter med huvud- och halscancer. Studien genomförs på 10 platser i Tyskland, och det primära effektmåttet är progressionsfri överlevnadsgrad på sex månader, med förväntad avläsning av topline-resultaten under 2023.
Ny teknikplattform på gång
Sist, men absolut inte minst, under andra kvartalet tog Ultimovacs ett steg mot att bredda sin pipeline med en andra teknikplattform, Tetanus-Epitope-Targeting (TET)-plattformen, som genomgår en dos-eskalerande fas I-studie (TENDU) i patienter med prostatacancer. TET-plattformen gör det möjligt att inkludera ett brett spektrum av peptider och antigener, vilket ger bolaget möjligheten att utveckla vaccinkandidater som kan rikta in sig på olika cancerindikationer i olika stadier för specifika populationer.
BioStock kontaktade vd Carlos de Sousa för att få hans syn på bolagets framsteg under andra kvartalet och bolagets prioriteringar framöver.
Carlos de Sousa, the Q2 report for Ultimovacs shows strong progress for the company with its clinical programmes. What are you most satisfied with from this period?
– We've made particularly strong clinical progress this quarter with encouraging results from the phase I trial of our lead asset UV1 combined with pembrolizumab in malignant melanoma. The data confirm UV1's potential to improve the performance of checkpoint inhibitors and positively impact survival for patients, while the good safety profile supports the use of UV1 in combination with checkpoint inhibitors in other cancers. UV1 is now being investigated in three phase II trials in combination with various checkpoint inhibitors, with enrolment about to start in a fourth, covering over 500 patients in total. All four trials are randomized, with a proportion of the patients given the standard therapy and the remainder given standard therapy plus UV1. This provides a very solid foundation to assess the effectiveness and safety of UV1 in multiple indications and different combinations.
This quarter, Ultimovacs has attended two virtual conferences to share its data. How important is it for Ultimovacs to raise awareness about its cancer vaccine, and would you say there is now a clinical picture of UV1 taking shape?
– It's vital for us to raise awareness for our cancer vaccine. Our presentations at AACR and ASCO sparked interest in our vaccine from both the scientific community and investors. Also in the quarter, peer reviewed publications on our phase II trial designs and on our target antigen have strengthened its scientific validation. A clear picture is emerging that shows UV1 is an excellent combination partner in tumours where checkpoint inhibitors are the standard of care, and that is of course supported by the clinical data.
Finally, looking ahead, what are the main priorities for Ultimovacs as the company advances with its phase II programmes?
– We are building momentum in recruitment for our phase II trials, with new sites opened for the INITIUM and NIPU trials in melanoma and mesothelioma, respectively, and having just enrolled our first patient in the FOCUS trial in head and neck cancer. The DOVACC trial in ovarian cancer has now received regulatory approval and we expect to enrol the first patient shortly. We are also looking to progress our second technology, the TET platform, through the dose-escalation phase so we can generate the safety and immune activation data needed for further development. So, there are a number of important clinical milestones ahead for Ultimovacs as we continue to focus on bringing novel and improved treatment options to cancer patients.
Innehållet i BioStocks nyheter och analyser är oberoende men BioStocks verksamhet är i viss mån finansierad av bolag i branschen. Detta inlägg avser ett bolag som BioStock erhållit finansiering från. 
Prenumerera på BioStocks nyhetsbrev