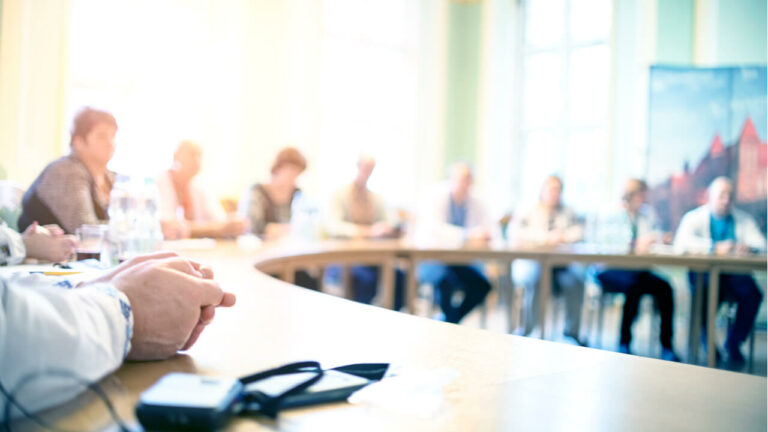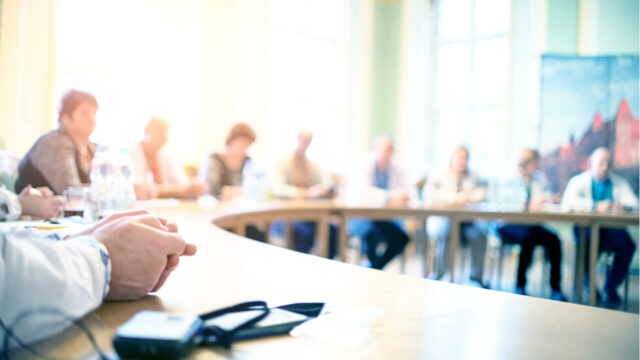 Scandion kommenterar utfall från bolagsstämma
Den senaste tiden har varit händelserik för biotechbolaget Scandion Oncology. Nyligen hölls en extra bolagsstämma, som resulterade i inväljandet av bolagets grundare och tidigare vd Nils Brünner i styrelsen samt ett bemyndigande att genomföra företrädes- och riktade emissioner i tre år framåt. BioStock kontaktade Johnny Stilou, tf vd och CFO, för att få hans kommentar.
I slutet av augusti meddelade Köpenhamnsbaserade Scandion Oncology två större förändringar i ledningen, då både COO och vd lämnade bolaget. Läs mer här. Trots det bibehölls fullt fokus på fas II- respektive Ib-studierna CORIST och PANTAX, i vilka huvudkandidaten SCO-101 utvärderas i metastaserad tjocktarms- respektive pankreascancer. I slutet av september kom dock beskedet att man inte lyckats uppnå Proof-of-Concept i del två av CORIST, vilket inte togs emot särskilt väl av börsen.

Scandions grundare invald i styrelsen
I förra veckan hölls en extra bolagsstämma, där styrelsen bland annat föreslog att utse Brünner till ytterligare styrelsemedlem.
Stämman resulterade oomtvistat till fördel för Brünners inträdande i styrelsen. Brünner är Scandion Oncologys grundare, och var även bolagets vd mellan åren 2018 – 2020. Han är expert inom läkemedelsresistens i cancer och har lång erfarenhet inom såväl klinisk onkologi som forskning inom fältet. Han har även styrelseplats i biotechbolagen 2CureX, Gibson Oncology och GeneTelligence, varav de förstnämnda två också är verksamma inom cancerfältet. Med sin bakgrund, kunskap och erfarenhet blir Brünner ett starkt tillskott för Scandion Oncology. Beskedet har hittills tagits emot väl av aktieägarna och i skrivande stund står aktien cirka 18 procent högre än innan det tillkännagavs att Brünner var på väg in i styrelsen.
Tillåtelse att emittera aktier till 2025
Utöver omröstningen om den ytterligare styrelsemedlemmen, bestod grunden för bolagsstämman av styrelsens ansökan om att tillföra bolaget kapital genom att genomföra en eller flera företrädesemissioner och riktade emissioner av upp till 20 miljoner nya aktier fram till den 28 oktober 2025. Även detta förslag röstades igenom.
Senast Scandion fyllde på kassan var i juni 2022 genom en företrädesemission, varigenom bolaget tillfördes 75 miljoner före emissionskostnader. Befintliga medel kommer att fortsätta finansiera Scandions verksamhet – som till stor del består av att bedriva de båda studierna som omnämnts ovan – in på 2024. Läs mer här.
Med bemyndigandet från stämman möjliggörs Scandion att framöver föra diskussioner med potentiella institutionella investerare och partners om ytterligare finansiering. Bolagets intresse för att se över sina finansieringsalternativ lyftes redan i ett pressmeddelande i oktober, där man kommenterade möjligheterna att utöka bolagets finansiering framgent:
"Based on the challenging funding situation in the overall market, and specifically in biotech, we are actively looking at all possibilities to extend our current cash runway even further into 2024. This means looking for opportunities to rationalize our operations and reduce costs."
Johnny Stilou kommenterar
BioStock hörde av sig till Johnny Stilou, tf vd och CFO, för att få hans kommentar.
Johnny, now that the founder and former CEO of Scandion Oncology is elected to the board, what do you hope he will bring to the company?
– We are always considering opportunities to evolve and strengthen the Board. Dr. Brünner is an experienced oncologist and a founder of Scandion Oncology. His particular field of expertise is cancer drug resistance. He brings knowledge and experience that will further strengthen the Board.
The process of finding a new CEO is ongoing. Is Dr. Brünner a candidate for the CEO position?

– Regarding the ongoing CEO search process, we will not publicly comment it so as not to harm it.
Having carried through a capital raise as late as in June, why do you already prepare to issue additional shares?
– It is important to stress that we have no plans of issuing shares in 2022. We have cash to fund the company into 2024, which means we will need additional funding sometime in 2023. To this end, we are happy to have obtained authorizations from the Extraordinary General Meeting held in October to issue new shares as a potential way of raising cash sometime in 2023. This enables us to engage in discussions with potential institutional investors and partners to possibly attract additional funding when needed and opportunities arises.
Innehållet i BioStocks nyheter och analyser är oberoende men BioStocks verksamhet är i viss mån finansierad av bolag i branschen. Detta inlägg avser ett bolag som BioStock erhållit finansiering från.
Prenumerera på BioStocks nyhetsbrev