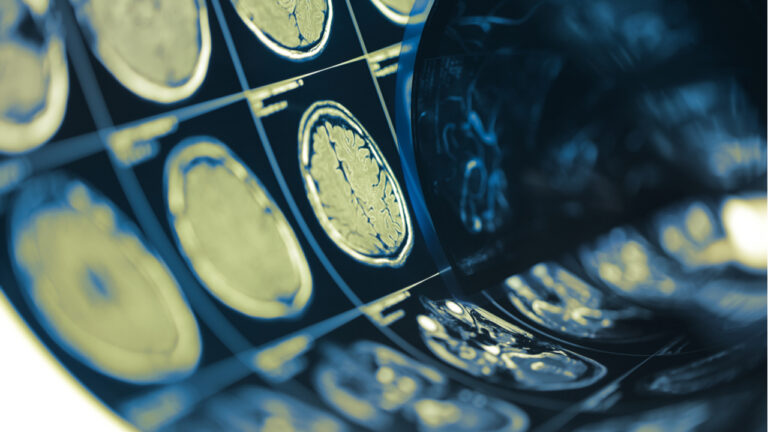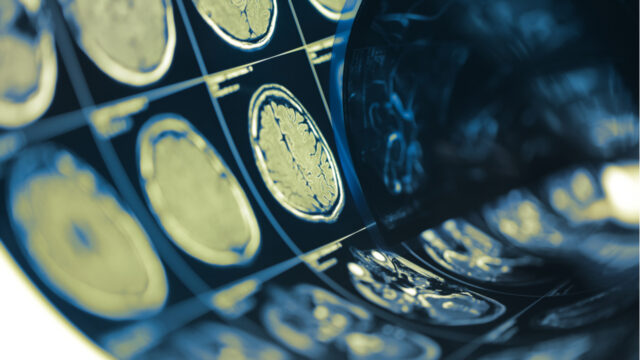 Svenska Hockeyligan tar hjärnskakningsbehandling på allvar
Hjärnskakning är ett allvarligt men alltför ofta underskattat problem inom ishockey. Under de senaste åren har Svenska Hockeyligan dock vidtagit åtgärder för att i spelarsäkerhetens namn uppmärksamma problemet, inklusive införandet av PolarCools hjärnskakningsbehandling PolarCap. BioStock kontaktade IF Malmö Redhawks back Markus Lauridsen för att få en spelares perspektiv på hanteringen av hjärnskakning i ligan och varför han anser att PolarCap kan vara en gamechanger.
Tackling är ett uttryck som ofta används inom ishockey, och den syftar på hindrandet av en spelare i motståndarlaget. Uttrycket i sig låter harmlöst, men det omfattar en mängd olika försvarstekniker, varav många innebär kroppskontakt. På grund av spelets utformning, som involverar skridskoåkning på is i höga hastigheter, är spelarnas huvud ofta sårbara vid tacklingar, och särskilt tacklingar mot huvudet. Det är då allvarliga skador kan uppstå, trots den skyddsutrustning som spelarna bär.
Dessa typer av kollisioner kan leda till hjärnskakning, vilket definieras som en mild traumatisk hjärnskada som involverar snabba och plötsliga rörelser av huvudet och hjärnan. Konsekvenserna kan variera från mindre – med milda symtom som huvudvärk – till större – som kan innefatta sjukhusvistelse med långvariga eller till och med bestående symtom. Även mindre huvudskador har visat sig öka med tiden, vilket resulterar i kumulativ skada på hjärnan, något som kan orsaka långvariga neurologiska symtom inklusive minnesförlust.
Priset som hockeyspelarna betalar
Ishockey är en sport som älskas av miljoner över hela världen. Det höga tempot i spelet och dess tävlingsinriktade karaktär, som inkluderar de hårda sammandrabbningarna, gör det till en mycket underhållande sport. Spelarna tränar dessutom hårdare än någonsin, de blir större och starkare, och detta har bieffekten att de skapar större och tyngre sammandrabbningar, vilket leder till allvarligare skador.
Spelarskyddet har dock haft svårt att hänga med. Skyddsutrustningen, såsom exempelvis hjälmar, är inte tillräcklig för att förhindra de långvariga skadorna som hjärnskakningarna kan leda till. Under årens lopp har antalet spelare som avslutar sina karriärer tidigt på grund av hjärnskakning ökat, och fram tills nu har det inte funnits någon lämplig behandling för hjärnskakning. Detta har lett till ett ökat fokus på frågan om spelarsäkerhet.
SHL tillhandahåller PolarCap på alla arenor
Ett bevis på att detta kommer från en av de bästa ishockeyligorna i världen, Svenska Hockeyligan (SHL). SHL har arbetat med att modifiera spelreglerna i syfte att försöka avskräcka spelare från att utföra mycket aggressiva former av tackling mot huvudet.
Nyligen tecknade ligan ett viktigt avtal med det Lund-baserade medtechföretaget PolarCool. Bolaget fokuserar på behandling av skador orsakade av hjärnskakning respektive lätta hjärnskakningar (eng: sub-concussive brain injury) med den bärbara kylanordningen PolarCap System.
Genom avtalet har PolarCap sedan början av förra säsongen tillhandahållits på totalt 14 SHL-arenor, inklusive Malmö Arena, hemmaplan för IF Malmö Redhawks. Läs mer om avtalet här.
Redhawks back kommenterar
BioStock kontaktade IF Malmö Redhawks back och olympier Markus Lauridsen för att få hans syn på SHL's positiva riktning i hanteringen av hjärnskakning och hans tankar om PolarCools kylanordning.
Markus, considering your career as a pro ice hockey player and as an olympian, what has been your experience with concussions?
– Well, I've had my bell rung a couple of times, but never suffered severe concussion symptoms myself, thankfully. But I've played with others who have had to end their careers due to concussions.
– So of course, I have it in the back of my mind – what if it happens to me? But while I play, I'm so focused on the game that I don't really think about it. Having said that, I try to be aware at all times.
In recent years many players have suffered long-term consequences due to concussions, and many players have had to retire early due to this type of injury. What are your thoughts on this?
– As I mentioned, I have witnessed it first hand and I feel sorry for these players. You can get unlucky – it doesn't have to be a dirty hit; all it takes is a series of minor hits that can end your career. The thing is that when you are so passionate about this sport, and because, in part, of the culture within ice hockey that pressures you to tough it out every time you take a hit, you don't realize how much these injuries can impact you in the long run, so you keep on playing, thinking everything will be ok.
– I obviously see Ice hockey as the best sport in the world, and it's sad to see concussions being such a big part of this sport. I wish you could get to a point where you wouldn't have to worry about this type of injury, and we've certainly come a long way in that direction.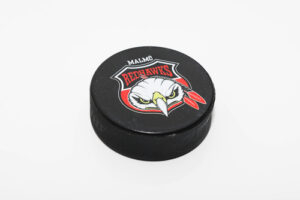 The awareness around concussions and its wide range of consequences has been raised in recent years. Is it your feeling that concussions are taken more seriously nowadays?
– We recently had a meeting with player safety, and over the past 4-5 years, concussions have gone down thanks to rule changes implemented by the league, so I definitely think that concussion are taken more seriously now. It feels like we're learning, and this is in large part due to the awareness raised over the past few years, and I appreciate the efforts done by PolarCool, not only to offer a treatment for concussions, but also for raising awareness around this topic.
As a player, what are your thoughts on the fact that PolarCap is provided to you and your teammates in Malmö and also available at all SHL arenas?
– I think it's great! From what we've learned about PolarCap, in my opinion, it's a must have and use in any situation where someone gets a hit to the head. Even if the sustained injury doesn't a concussion, it can't hurt to wear PolarCap, and in fact it might be preventing long-term symptoms, so it's definitely great to have.
What's your take on the league's work to improve players' safety regarding concussions, implementing technologies like PolarCap and others?
– I'm definitely happy with the league's work to improve player safety, and the implementation of PolarCap is certainly a huge part of that.
Finally, considering the agreement made by the SHL to make PolarCap available at every SHL arena, do you feel more optimistic about not only your career as a pro hockey player but also about future generations that want to get into this sport?
– I do for sure; I think it's a great step in the right direction. It's still a good idea to keep talking about PolarCap and the long-term effects of concussions so that we keep seeing progress, and with the steps taken by the league so far, I'm confident that progress will continue to be made.
Innehållet i BioStocks nyheter och analyser är oberoende men BioStocks verksamhet är i viss mån finansierad av bolag i branschen. Detta inlägg avser ett bolag som BioStock erhållit finansiering från.
Prenumerera på BioStocks nyhetsbrev