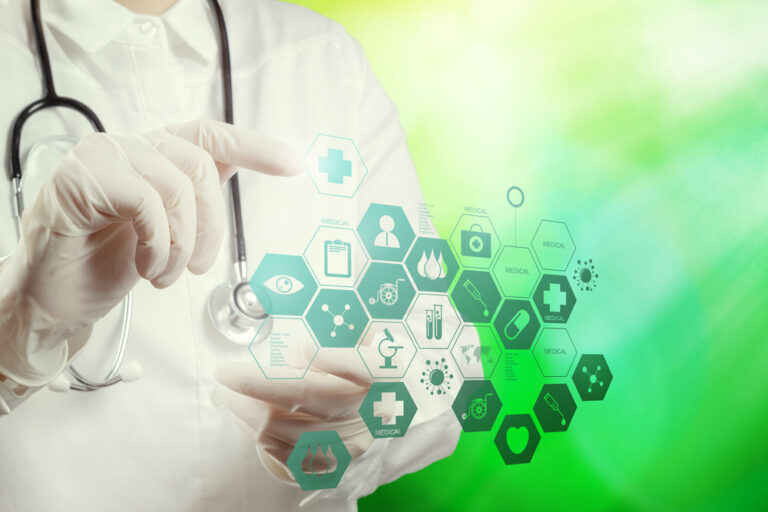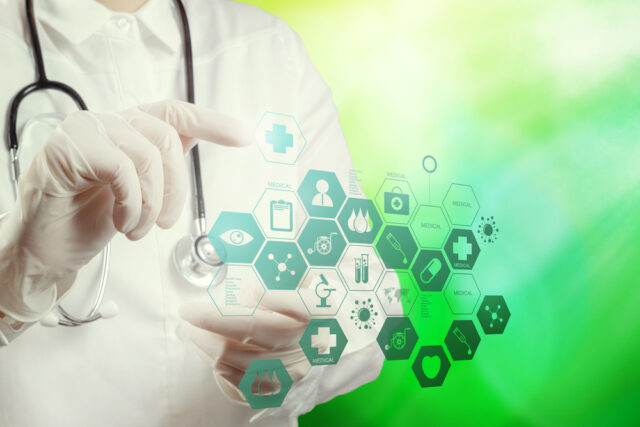 2cureX tops off eventful first half of 2019 with addition of expert clinician as Chief Medical Officer
2019 has seen 2cureX reaping the benefits of hard work put in thus far. Their precision cancer treatment technology, IndiTreat, has delivered positive results in the latest clinical trials with late-stage patients; plus, the company is now looking to test this technology as a method to prevent certain cancers. BioStock took the opportunity to talk to newly appointed CMO Henrik Harling about the company's achievements in the past six months and why he has great expectations for the company during the second part of the year and beyond.
In pursuit of its goal to make IndiTreat a standard tool in the


treatment of cancer patients, 2cureX has made a lot of progress so far this year. The company was able to report positive results from their first clinical trial in colorectal cancer in February. 2cureX achieved both primary and secondary objectives in an interim analysis. Further, in July 2cureX announced that their latest trial in pancreatic cancer is enrolling patients as planned. These data are clearing a path for market launch of IndiTreat in 2020.
The clinical studies done so far use IndiTreat in patients suffering from metastatic or locally advanced disease. In March, 2cureX took a first step into Preventive Cancer Medicine by initiating a study of whether it is possible to form micropolyps from polyps (precursor to colorectal cancer) removed during screening colonoscopy. Established micropolyps will be tested for their drug sensitivity. The study is conducted in a collaboration with Bispebjerg Hospital and Copenhagen University.
Facts about IndiTreat®
IndiTreat is 2cureX's patented technology used for testing and pairing the best medical treatment with each cancer patient. 2cureX makes this possible by establishing thousands of 3D micro tumours that look and function like the tumor and metastases in the patient from which they originate.  These microtumours are tested against a wide array of approved cancer drugs and drug combinations to see which drug regimen most effectively kills the microtumours. The results provide the oncologist a powerful tool as part of treatment counselling for each patient.
Besides; this type of technology is essential to avoid giving an ineffective treatment, which simply exposes the patient to side effects and entails a risk of developing resistance to the administrated drug. Finally, the money spent by society or patients on ineffective treatments could do more good if spent more "intelligently."
» IndiTreat will, in the collaboration with Gibson Oncology, identify the patients that are sensitive to their new drug before the patient is included in the trial. Such stratification is expected to significantly lower the number of patients in the trial and thereby cut time and expenses« — Dr. Henrik Harling, CMO 2cureX
New collaboration with Gibson Oncology
In April, 2cureX began a partnership with Gibson Oncology, an American pharma company, to run a phase II clinical trial in Danish patients with metastatic colorectal cancer. The trial will be conducted in collaboration with Odense University Hospital and it should give 2cureX access to a new anti-cancer drug called LMP400, to which Gibson Oncology owns the rights trough the National Cancer Institute (NCI). The trial, if successful, is expected to give IndiTreat even stronger credentials because it will help pharma companies such as Gibson Oncology to run oncological trials more accurately and faster than usual.
Oversubscribed rights issue
In April, 2cureX also carried out a rights issue valued at 24.7 MSEK, with subscriptions reaching 60MSEK. The 241 per cent subscription rate indicated high interest in the rights issue from the investment community, thus a strong statement of confidence in 2cureX from shareholders. The capital injection ensures 2cureX a good starting point for the market launch of IndiTreat.
Dr. Harling appointed as CMO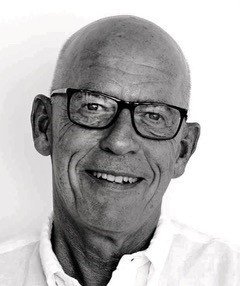 Most recently, as of July 1, the company appointed Dr. Henrik Harling, M.D. as Chief Medical Officer (CMO) to oversee the clinical trials for IndiTreat and to actively participate in its launch activities. Dr. Harling's extensive clinical experience within cancer treatment and his leadership track record is invaluable to 2cureX, that will complement 2cureX's launch efforts.
Dr. Harling, who had been working at 2cureX as a Senior Medical and Scientific Advisor, knows IndiTreat's full potential and believes strongly in the method. He kindly joined BioStock to discuss his new role as CMO and how his leadership will shape the company moving forward.
Dr. Henrik Harling, CMO at 2cureX, could you tell us more about your role at 2cureX and how your many years of experience as a clinician could help shape the future of the company?
– I can contribute with my surgical and scientific experience, my deep knowledge of the health care system, my international professional network and my years of collaboration with colleagues within Oncology, Pathology and Radiology. Today, cancer treatment and care are multidisciplinary and that is exactly what 2cureX pursues in our clinical trials.
At the beginning of the year, 2cureX reported positive results from its first clinical trial in colorectal cancer. Could you elaborate on the meaning of these results, and, if not this piece of news, what would you say has been the single most important event for 2cureX so far this year?
– I have seen so many cancer patients suffer from severe side effects of chemotherapy on top of symptoms from the disease itself. That may be tolerable provided the therapy is effective, but it is almost unbearable if it is not and can destroy quality of life for incurable patients for the time they have left. So, I think that IndiTreat's ability to identify patients who will not benefit from a specific chemotherapy would be a major achievement and we do see patients who are resistant not just to one drug but to a panel of medical treatments. Next, we are striving to document that the IndiTreat prediction of a positive response to a particular treatment correlates with patient outcome. The positive clinical data from earlier this year indicates a success where in my mind the implications for patients shall be tremendous.
– It was also important for me to see that our trial in pancreatic cancer has gotten off to a good start. Pancreatic cancer is a serious disease with a devastating outlook. It is my hope that IndiTreat will provide new, highly needed improved treatment options for these patients.
In March of this year, 2cureX announced the initiation of a feasibility study in collaboration with Bispebjerg Hospital and Copenhagen University to test IndiTreat's ability to contribute to the treatment of pre-cancerous colonic adenomas. Why is this study important and what are your expectations?
– The colorectal cancer screening program in Denmark is a major step forward to improve the treatment outcome and lower the incidence of large bowel cancer by removing the very common adenomas. However, the finding of adenomas leads to repeated follow-up colonoscopies for several years. The costs for society and discomfort for patients with repeated colonoscopies are significant and it can be of great importance if the IndiTreat test can identify drug treatments able to inhibit the growth of adenomas and may be even prevent them from reappearing.
The oversubscribed rights issue from April is a sign of great trust in IndiTreat and in the company in general. How has IndiTreat earned that trust, and what makes you a firm believer in the method?
– Is it not like making an investment in a bank product? We take the risks if we understand what it is about. Medical technologies are mostly very complex and not easy to understand for lay people. However, investors without special insight immediately understand the principle of examining the efficacy of a drug on the individual patient´s disease in the laboratory before giving it to the patient. And what should I do myself if hit by a cancer with a gloomy outlook? Start with one treatment and switch to another if it does not work? Or should I begin with the one which is effective in the lab on my cancer? Need I say more about why I am a firm believer?
From a clinician's perspective, how valuable is the new collaboration with Gibson Oncology, and how does each company benefit?
– Due to the huge heterogeneity in cancer patients' response to drug treatments, clinical trials for new cancer drugs are often very expensive because a large number of patients need to be included in the trial to achieve a significant benefit. IndiTreat will, in the collaboration with Gibson Oncology, identify the patients that are sensitive to their new drug before the patient is included in the trial. Such stratification is expected to significantly lower the number of patients in the trial and thereby cut time and expenses.
What are the greatest challenges currently faced by 2cureX, and how do you plan to meet these challenges?
– I have observed 2cureX´s development for 10 years. From a two-person research group in the basement of my Surgical Department at Bispebjerg Hospital to a listed biotech company. A major challenge we are facing now is to turn our aim towards the market without losing our DNA: a research-based approach to do more, better and faster for everything we launch. We are determined to realize this; we talk a lot about it and we educate each other. I am sure we will succeed because we are a number of experienced individuals with our special skills in our group and collaborate with a very seasoned and experienced board and clinical advisors.
The content of BioStock's news and analyses is independent but the work of BioStock is to a certain degree financed by life science companies. The above article concerns a company from which BioStock has received financing.
[et_bloom_inline optin_id="optin_4″]
Prenumerera på BioStocks nyhetsbrev