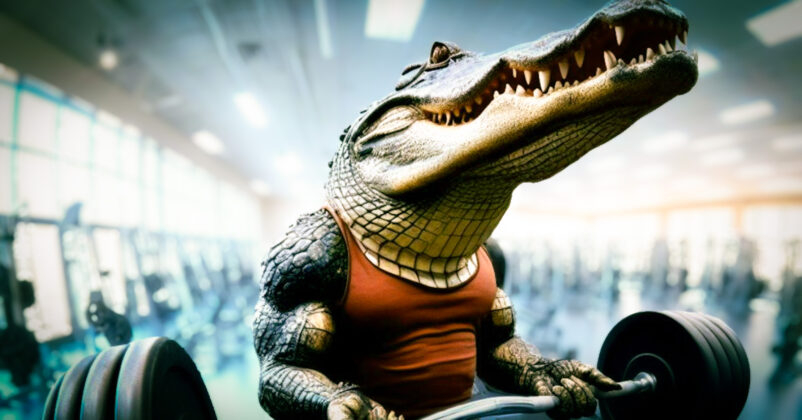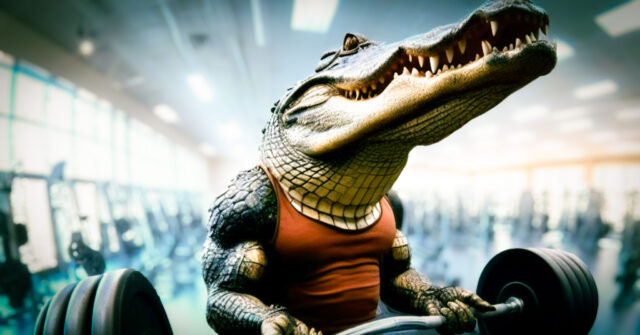 Starkt Q3-resultat för Alligator Bioscience
Alligator Bioscience rapporterade ett produktivt kvartal och visade betydande framsteg i sin pipeline av cancerläkemedel, särskilt med den ledande läkemedelskandidat mitazalimab som erhöll särläkemedelsstatus i Europa. Dessutom nådde bolaget ytterligare en milstolpe i sitt partnerskap med Orion Corporation samt stärkte finanserna genom en framgångsrik optionsinlösen. Manegen är nu krattad för ett lovande sista kvartal med nyckeldata som planeras att släppas i början av 2024. BioStock pratade med vd Søren Bregenholt för att få veta mer.
Alligator Bioscience är ett bioteknikbolag med fokus på utveckling av innovativa cancerterapier. Deras främsta läkemedelskandidat, mitazalimab, har gjort positiva utvecklingsframsteg, i synnerhet i fas II-studien OPTIMIZE-1 som utvärderar dess effekt och säkerhet i kombination med mFOLFIRINOX som första linjens behandling vid metastaserad bukspottkörtelcancer.
Interimsdata från juni 2023 visade att mitazalimab uppnår en överlägsen total responsfrekvens (ORR) och varaktighet av respons (DoR) jämfört med den matchade kohorten som fick standardbehandling med kemoterapi. I takt med att studien fortskrider med längre behandlingstid förväntas de kliniska resultaten fortsätta att förbättras, vilket visar på mitazalimabs stora potential som första linjens behandling av patienter med bukspottkörtelcancer.
Under tredje kvartalet  valdes Alligator ut att presentera sina mitazalimab-data vid stora globala onkologikonferenser som AACR (American Association for Cancer Research) och CICON (International Cancer Immunotherapy Conference). Dessa presentationer har belyst mitazalimabs förmåga att aktivera immunsystemet och förstärka antitumörsvaret vid kemoterapi. En del av resultaten har också publicerats i den vetenskapliga tidskriften Cells. Läs det senaste här.
Regulatoriska resultat och immateriella rättigheter
Alligator gjorde också betydande framsteg inom regulatoriska- och patentfrågor under det tredje kvartalet. Den europeiska läkemedelsmyndigheten (EMA) beviljade mitazalimab särläkemedelsstatus för behandling av bukspottkörtelcancer. Detta är en betydande prestation eftersom det åtföljs av betydande regulatoriska och ekonomiska fördelar, inklusive en exklusivitetsperiod om tio år för marknadsföring i EU:s medlemsländer. Beslutet följer på en liknande klassificering som beviljades av den amerikanska läkemedelsmyndigheten FDA tidigare i år, vilket stärker de kommersiella utsikterna för mitazalimab på såväl den europeiska som den amerikanska marknaden.
Dessutom beviljade det europeiska patentverket (EPO) bolaget ett nytt substanspatent som skyddar mitazalimab fram till år 2038. Detta är ett viktigt tillskott till Alligators totala patentportfölj och ger ett viktigt ytterligare skydd för mitazalimab i Europa.
Samarbeten och ekonomisk ställning
Alligators forskningssamarbete och licensavtal med Orion Corporation, som syftar till att upptäcka och utveckla nya bispecifika antikroppsterapier mot cancer, har också gjort framsteg under kvartalet. Genom att uppnå Technical Feasibility i det andra samarbetsprogrammet kommer Alligator att erhålla en ny milstolpsbetalning. Vidare har Alligator stärkt sin finansiella ställning genom en optionsinlösen so tillförde bolaget 13,8 Mkr under Q3. Denna finansiella boost adderas till den företrädesemission i maj som säkrade 181 miljoner kronor för Alligator.
VD-kommentar
Tack vare alla dessa framsteg befinner sig bolaget i en robust position när man nu närmar sig slutet av året och tillkännagivandet av topline-resultaten från fas II-studien OPTIMIZE-1, vilka förväntas i början av Q1 2024.
BioStock kontaktade Alligators vd Søren Bregenholt för att få hans syn på bolagets utveckling under Q3.
Søren, what is the biggest take-away from Alligator's Q3 performance?
– While we had an important data readout in Q2 this year, Q3 was used to leverage the data generated to date, present and discuss it with the medical community, specialised investors and potential partners. We did report on positive achievements such as the EMA Orphan Designation and the new patent for mitazalimab, but it is obvious that we are looking forward towards the OPTIMIZE-1 top-line readout early next year.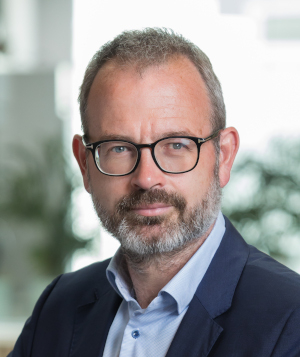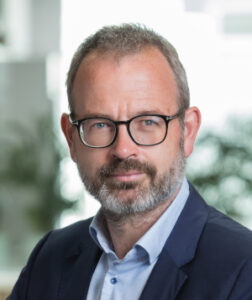 Could you expand on the benefits of attaining Technical Feasibility in your second collaboration programme with Orion?
– This collaboration with Orion utilises Alligator's proprietary technology platforms and specifically our RUBY bispecific format to discover and develop new immuno-oncology therapeutics. Alligator is often regarded as a mono-asset company, entirely focused on mitazalimab and with the remaining of the pipeline and platform overlooked and given no or little credit.
Achieving technical feasibility showcases the robustness and capability of our technology platforms. In particular, we managed to generate bispecific antibodies which are activated only in the presence of pre-specified antigens. Another important point, from a strategic perspective, is the ability these collaborations give us to expand the number of indications we can target and to generate additional value for our shareholders.
The warrant exercise stemming from the rights issue earlier this year gives Alligator some financial leeway moving forward. How much leeway exactly?
– As we promised our shareholders, the rights issue and subsequent warrant exercise will get us through the next important inflection point for the company – the OPTIMIZE-1 top-line readout. We can also complete preparations for Phase 3 including regulatory discussions and pursue potential partnering opportunities.
Finally, can you give us a preview of Q4?
– Over the next couple of months, we expect to update you on the clinical progress of our co-development asset ALG.APV-527 and potentially provide more visibility on the best path to market for mitazalimab in pancreatic cancer. On December 1st, we will host a Capital Markets Day where we will give a comprehensive overview of the Company's strategy, technology platforms and their potential, all pipeline programs – clinical and preclinical – and our partnerships that provide us with substantial optionality with mitazalimab and beyond.
Innehållet i BioStocks nyheter och analyser är oberoende men BioStocks verksamhet är i viss mån finansierad av bolag i branschen. Detta inlägg avser ett bolag som BioStock erhållit finansiering från.
Prenumerera på BioStocks nyhetsbrev