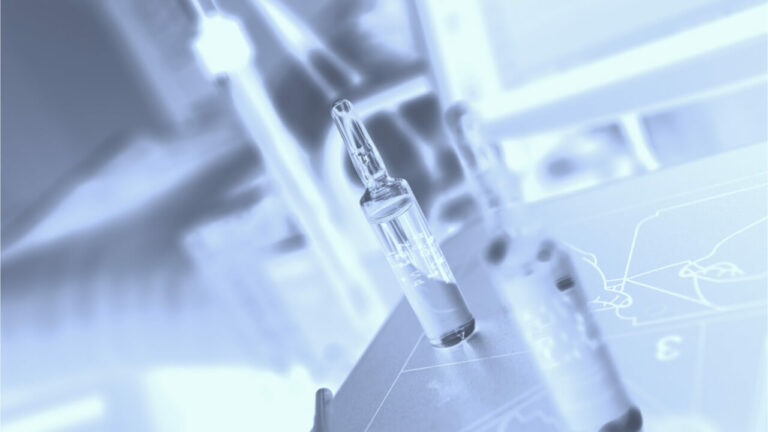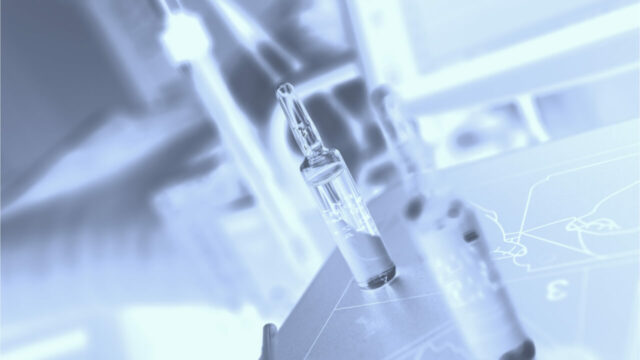 Scandion Oncology kommenterar fas II-data
I slutet på förra veckan meddelade bioteknikbolaget Scandion Oncology topline-data från del två av sin fas II-studie CORIST i indikationen metastaserad tjocktarmscancer. Datan bekräftar visserligen inte Proof-of-Concept men däremot säkerhet och tolerabilitet för SCO-101, vilket föranleder bolaget att fortsätta projektet som planerat. BioStock kontaktade Mads Kronborg, Head of Communications, för att få veta mer.
Scandion Oncologys mål är att bli det första bioteknikbolaget som kan erbjuda en kombinationsbehandling av behandlingsresistenta, metastaserade cancerformer. Läkemedelsresistens återfinns hos cirka 90 procent av patienter med metastaserad cancer. Det ledande projektet CORIST utvärderar kandidaten SCO-101 i metastaserad tjocktarmscancer och befinner sig i del två av en fas II-studie. I slutet på förra veckan kommunicerade bolaget topline-resultat från studien, vilken inte lyckades uppnå det primära utfallsmåttet avseende effekt. Resultaten är dock tillräckligt positiva i parametrarna säkerhet och tolerabilitet, för att bolaget ska välja att ta projektet till nästa del som innebär doseskaleringar.
Ännu ej uppnådd PoC
Del två av CORIST fyra planerade delar inkluderade 25 patienter med metastaserad tjocktarmscancer som alla hade förvärvad behandlingsresistens samt gentypen RAS vildtyp. Patienterna har behandlats med etablerad dos av SCO-101 i kombination med dagens standardbehandling FOLFIRI. Resultaten visade på ett flertal positiva signaler; tumörreduktion kunde ses hos vissa patienter, men under den definierade tröskelminskningen om minst 30 procent. Detta innebär således att man inte uppfyller studiens primära utfallsmått. Övriga positiva signaler sågs i de sekundära utfallsmåtten vilka visade på tecken på förlängd progressionsfri överlevnad och stabil sjukdom.
Scandions tf vd Johnny Stilou kommenterade resultaten i ett pressmeddelande:
»While we do not achieve a clinical proof of concept for efficacy through these topline results, we are encouraged by the signals observed in the trial, confirming the rationale for combining SCO-101 and FOLFIRI in this indication.«
Bolaget understryker att merparten av den svårbehandlade patientpopulationen endast behandlats i åtta veckor – och eftersom patienterna ännu får fortsatt behandling inom ramen för studien, är den släppta topline-datan inte slutgiltig. Resultaten skulle kunna, menar bolaget, se annorlunda ut efter en längre tids behandling.
Förutom effektparametrar ger resultaten vidare förståelse för kandidatens farmakokinetik såväl som bekräftelse av säkerhet och tolerabilitet i kombination med FOLFIRI i indikationen.
Del tre fortsätter som planerat
Baserat på den ökade kunskapen om hur kandidaten tas om hand av kroppen, kommer Scandion planenligt att inkludera upp till 36 patienter enligt ett doseskaleringsschema, vilket utgör del tre av CORIST. Genom att testa högre doser av SCO-101 tillsammans med FOLFIRI vill bolaget undersöka kandidatens fulla potential, eftersom nuvarande dosval inte räckte för att uppnå studiens primära syfte. Del tre kommer förutom patienter med RAS vildtyp även att inkludera patienter med RAS-mutation. Läs mer om detta här.
Scandion Oncology kommenterar
BioStock kontaktade Mads Kronborg, Head of Communications, för att få veta mer.
The topline data from part two of CORIST phase II could not provide Scandion with Proof-of-Concept. Could you specify what is required in order to obtain PoC in this particular study?
– The primary endpoint of this study is responses observed in treated patients, which may occur as late as after 9-12 months of treatment. So technically we could not reach proof of concept at the current timepoint as we did not observe responses so far, but things may change as some patients are still treated.
One could debate whether eight weeks of treatment is enough to show PoC. Could you elaborate on why most of the patients had only been treated for 8 weeks?
– This time point was chosen as potentially meaningful and it is identified in the study protocol. Eventually it proved non conclusive and possibly waiting for 16 or 24 weeks could have been more useful, but this can be said only with hindsight. In any case it was always specified and clear that this was a topline communication only, even more so after the recent study amendment that expanded the study.
Can we expect an update on the final outcome of part two of CORIST phase II, or will it automatically transition to part three?
– We will not be reporting further since that would be intermediate results patient by patient and that is not how clinical trials are conducted and reported. The CORIST protocol foresees another topline assessment when part 4 patients will have received the 8 week scan. Further to this, we expect to report the results of part 3 and the final dose we will use for part 4.
Innehållet i BioStocks nyheter och analyser är oberoende men BioStocks verksamhet är i viss mån finansierad av bolag i branschen. Detta inlägg avser ett bolag som BioStock erhållit finansiering från.
Prenumerera på BioStocks nyhetsbrev