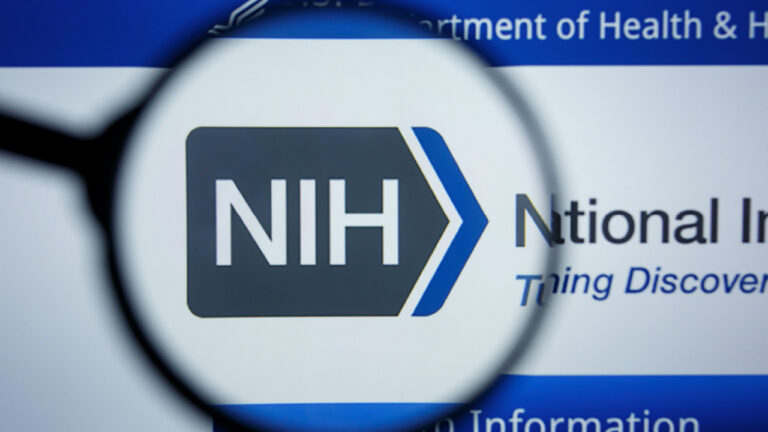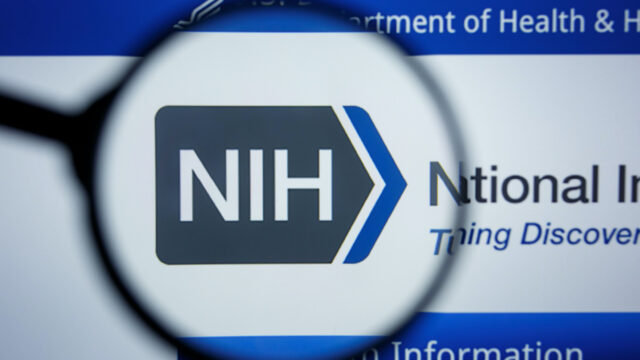 Evaxion får NIH-bidrag för gonorrévaccin
Det går åt fortsatt rätt håll för Evaxion Biotech. Under 2022 har bolaget nått flera viktiga milstolpar, inklusive det utökade DNA-onkologiska vaccinprogrammet som nu även omfattar icke-småcellig lungcancer. Nu har Evaxion och dess partner i Massachusetts, UMass Chan Medical School, dessutom erhållit ett bidrag från US National Institutes of Health för utveckling av en gonorrévaccinkandidat.
Evaxion Biotech använder artificiell intelligens (AI) för att generera prediktiva modeller för att identifiera och utveckla unika immunterapier för patienter. Genom denna teknik har bolaget genererat en bred pipeline av kandidatimmunterapier som adresserar två av de viktigaste medicinska behoven i världen – cancer och infektionssjukdomar. Läs mer om bolagets pipeline och vision här.
Bolagets pipeline utökas
Inom Evaxions PIONEER AI-plattform, som är inriktad på att generera nya cancerimmunterapier, finns två kandidater i klinisk utveckling: EVX-01, riktad mot metastaserat melanom, och EVX-02, riktad mot resektabelt melanom, där bolaget nyligen har meddelat den framgångsrika produktionen av individualiserade cancerimmunterapier. Under Q2 tog bolaget ett betydande steg framåt genom att utöka sin pipeline med valet av icke-småcellig lungcancer (NSCLC) som en ny målindikation för den tredje kandidaten i plattformen, EVX-03.
De uppmuntrande prekliniska resultaten med EVX-03, som indikerar att kandidaten har antitumöregenskaper, ledde till att Evaxion avancerade EVX-03 till en klinisk fas I/IIa-studie i den nya indikationen, och en regulatorisk ansökan för studien förväntas under H2 i år. Läs mer här.
Ytterligare mål för bakterier
En annan viktig milstolpe för Evaxion under andra kvartalet var identifieringen av gonorré som sitt andra bakteriemål för behandling genom discoveryprojektet EVX-B2. Detta projekt härrör från AI-plattformen EDEN, som används för att identifiera nya,högeffektiva B-cellsantigener som ska ingå i patogenspecifika profylaktiska vacciner mot bakterier. Det första målet från EDEN är staphylococcus aureus, som utvecklats i EVX-B1-projektet. Detta inkluderar det mycket antibiotikaresistenta MRSA.
Gonorré är en sexuellt överförbar sjukdom som snabbt har utvecklat resistens mot antibiotika. Enligt amerikanska CDC är gonorré ett av världens fem mest akuta hot relaterat till antibiotikaresistens. Enbart i USA inträffar 1,14 miljoner nya infektioner varje år, inklusive 550 000 uppskattade läkemedelsresistenta infektioner, vilket leder till direkta medicinska kostnader på cirka 133,4 MUSD årligen.
Gonorré kan leda till utomkvedshavandeskap, infertilitet och livshotande sepsisinfektion. Dessutom kan gonorré öka risken för att smittas och överföra HIV femfaldigt.
I prekliniska studier har Evaxions vaccinkandidat visat skydd mot infektion och har, enligt bolaget, stor potential för framtida utveckling med målet att nå den aktuella patientgruppen.
Bidrag från National Institutes of Health
Förra veckan meddelade Evaxion att bolaget, i samarbete med Umass Chan Medical School, har erhållit ett bidrag från amerikanska National Institutes of Health (NIH) för utveckling av gonorrévaccinkandidaten. NIH-anslaget avser att använda DNA- och mRNA-vaccinadministrationsplattformar för att administrera Evaxions ledande vaccinkandidater, utöver UMass Chans vaccinkandidat.
I en kommentar till nyheten menade Birgitte Rønø, Chief Scientific Officer på Evaxion, att det vetenskapliga samarbetet med UMass Chan och bidraget från NIH styrker Evaxions kapacitet inom AI-baserad vaccindesign och gör det möjligt för bolaget att påskynda utvecklingen av en gonorrévaccinkandidat.
"We are grateful for the NIH grant to secure further development of the vaccine candidate in collaboration with the talented and knowledgeable scientists at UMass Chan, an academic world leader in the field of infectious diseases. We see an attractive market opportunity for this candidate and a major unmet medical need. As gonorrhea is one of the world's most urgent antibiotic resistance threats with no vaccine available, the development of a safe and efficacious vaccine for the prevention of gonorrhea infections is critical."
Sanjay Ram, MD, professor i medicin vid UMass Chan, tillade:
"We are pleased to be working with Evaxion on this vaccine and are very encouraged by the promising data from Evaxion's AI platform. The emergence of multidrug-resistant gonococcal strains worldwide has severely limited treatment options. With this collaborative project, we hope to develop a vaccine that addresses this major global public health problem. We greatly appreciate receiving NIH funding for our joint efforts."
Innehållet i BioStocks nyheter och analyser är oberoende men BioStocks verksamhet är i viss mån finansierad av bolag i branschen. Detta inlägg avser ett bolag som BioStock erhållit finansiering från.
Prenumerera på BioStocks nyhetsbrev