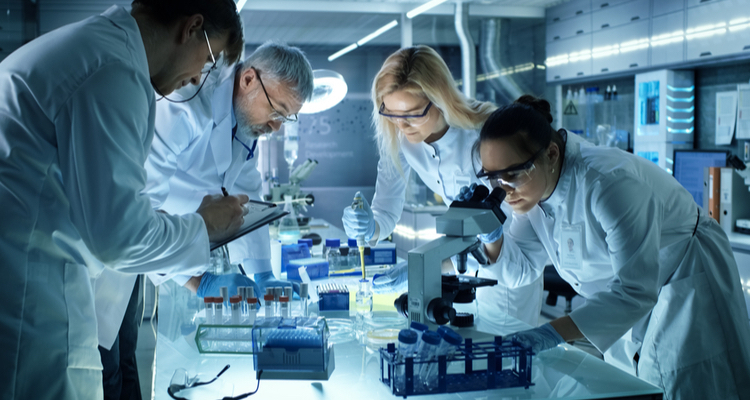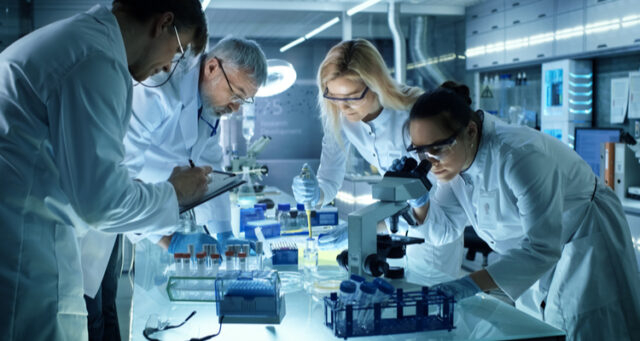 Abliva redo för transformerande år
Under 2021 gjorde Lund-baserade Abliva betydande framsteg med sina två kandidater inom primära mitokondriella sjukdomar och lade därmed grunden för ett händelserikt 2022. Huvudkandidaten KL1333 ska inleda en registreringsgrundande fas II/III-studie under 2022, medan bolagets andra kandidat, NV354, har fått klartecken att gå vidare till kliniska studier. Under de sista dagarna av 2021 offentliggjorde bolaget även en riktad emission av konvertibler för att kunna vidareutveckla KL1333 och tillhandahålla bryggfinansiering.
Bioteknikbolaget Ablivas vision är att ge patienter som lider av primära mitokondriella sjukdomar de behandlingar som de så väl behöver. Dessa sjukdomar, orsakade av en genetisk defekt i mitokondriell funktion, är sällsynta, medfödda och saknar i stor utsträckning effektiva behandlingar. Således är det medicinska behovet stort. Abliva strävar efter att möta detta behov genom de två kandidaterna KL1333 och NV354 som båda går in i 2022 redo för betydande avancemang.
Ny vd banar väg för förändring
Under 2021 lade Abliva grunden till en ny fas för bolaget där man kommer att fokusera på läkemedelsutveckling i sena stadier och på kommersialisering. Med KL1333 på väg in i sitt slutliga utvecklingsskede vill bolaget vara väl förberett inför en kommersialiseringsprocess. Ett tydligt tecken på detta skifte kom i januari 2021 när bolaget meddelade att man rekryterat dr Ellen Donnelly som ny vd. Med sig har ryggsäcken har Donnelly lång erfarenhet av alla faser av läkemedelsutveckling samt erfarenhet av utveckling inom sällsynta sjukdomar. Läs BioStocks intervju med Donnelly här.
KL1333 redo för fas II/III-studie
KL1333, som är den av bolagets tillgångar som har kommit längst i utvecklingen, riktas mot en grupp mitokondriella sjukdomar hos vuxna och tog under 2021 viktiga steg mot en registreringsgrundande fas II/III-studie. Abliva genomförde inte bara en första kronisk toxikologistudie och en läkemedelsinteraktionsstudie med kandidaten, utan slutförde också en fas Ia/b-studie. Detta var första gången som KL1333 testades på patienter med mitokondriell sjukdom då både patienter och friska frivilliga deltog i studien. Bolaget kunde både rapportera positiva säkerhets- och farmakokinetiska data samt indikativa effektdata i relevanta kliniska utfallsmått. Läs mer här.
I slutet av november nådde Abliva ytterligare en milstolpe med KL1333 då FDA godkände bolagets Investigational New Drug  (IND)-ansökan för kandidaten. Därmed är det möjligt att starta den registreringsgrundande fas II/III-studien i USA och bolaget räknar med att rekrytera de första patienterna under 2022.
Säkerställd finansiering
Det positiva IND-beskedet innebar också att Abliva kunde gå vidare med en finansieringsrunda. I december meddelade bolaget att man avser att genomföra en riktad emission av konvertibler om 26 Mkr, ledd av den tunga life science investeraren Hadean Ventures genom dess två fonder Hadean Capital I AS och HVentures Capital I AB. Hadean ventures är redan idag Ablivas största ägare och emissionen godkändes av Ablivas aktieägare i januari 2022.
Likviden kommer att gå till att finansiera vidareutvecklingen av KL1333 samt tillhandahålla bryggfinansiering för bolaget.
NV354 på väg mot kliniska studier
Förra året tog också Ablivas andra kandidat, NV354 för behandling av Leighs syndrom, viktiga steg framåt. Kandidaten, som upptäcktes av medlemmar i Ablivas team, är på väg att bli bolagets andra mitokondriella sjukdomsprojekt i klinisk fas. Detta efter att det prekliniska paketet diskuterats vid ett möte mellan Abliva och den brittiska myndigheten MHRA i september. Den positiva feedbacken från MHRA innebär att Abliva siktar på att ta kandidaten vidare till klinisk utveckling under 2022. Det första steget är att fortsätta sammanställa den dokumentation som behövs för en klinisk prövningsansökan med målet att starta en fas I-studie innan årets slut. Läs mer här.
Vd kommenterar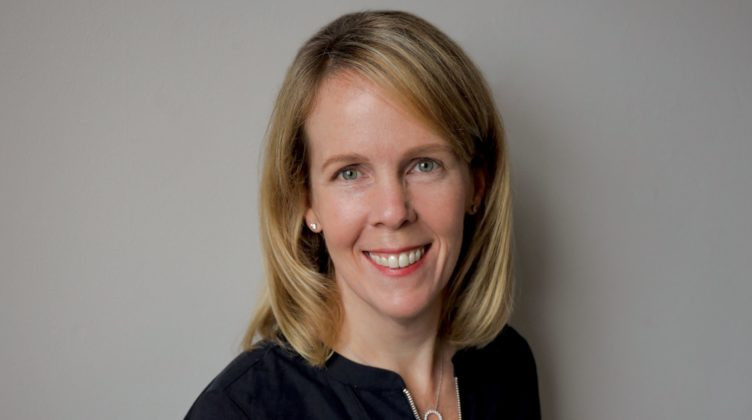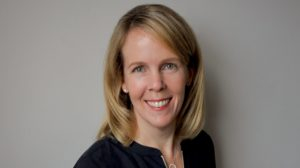 BioStock talade med Ablivas vd Ellen Donnelly för att höra hennes tankar om 2021 och om vägen framåt.
Ellen, how would you summarise  2021?
– 2021 was an extremely productive year at Abliva.  During the year we received data confirming that KL1333 is safe and well tolerated in both healthy volunteers and patients, reduces fatigue and myopathy in patients, and has the data package necessary to run a registrational study in the US.
– We also learned that our second program, NV354, for the treatment of Leigh Syndrome, has support from the UK regulators to move into clinical development.
– These milestones, and others, were all instrumental for the company as we derisked our phase II/III program, confirmed the quality of our KL1333 data package, and moved a second asset into the clinic. The Abliva team has worked around the clock to deliver these milestones, and I am extremely proud of their fantastic accomplishments.
You are carrying out a directed convertible bond issue. Can you tell us more about the conditions for the issue?
– The convertible loan is directed to our largest shareholder, Hadean Ventures, and amounts to 26 MSEK. The subscription price equals nominal value with a deduction of 3.95% set up fee and carries an interest of 10%. The conversion price will either be same price as for other investors in a potential capital raise conducted before May 22 this year or 10-day VWAP prior to conversion request date. The term of the convertibles is 12 months and conversion needs to take place before December 20.
Can you elaborate on the reasons for carrying out the directed convertible bond issue now?
– The convertible bond will give us more time to prepare for our next stages of the company. The intention is to use the net proceeds from the Convertible Issue for further advancement of KL1333 and provide bridge financing as the Company continues discussions with investors and potential strategic partners.
What will be Abliva's top priorities for 2022?
– There is a huge unmet medical need for patients suffering from primary mitochondrial diseases, and those affected are desperate for an effective treatment. Our number one priority at Abliva is to bring a treatment to these patients as soon as possible.
– The preparations for our FALCON study, planned to start later this year, are in full swing, including the finalisation of the clinical protocol, interactions with national regulatory authorities, as well as the coordination of clinical sites. The FALCON study will be a global, registrational phase II/III study with KL1333 evaluating drug efficacy in patients with primary mitochondrial diseases suffering from severe chronic fatigue and muscle weakness (myopathy).
– In addition, we aim to complete the regulatory documentation necessary for NV354 to move into clinical development.
Prenumerera på BioStocks nyhetsbrev