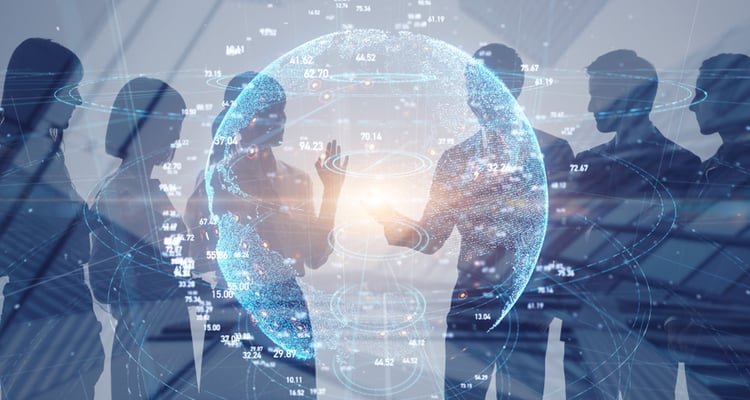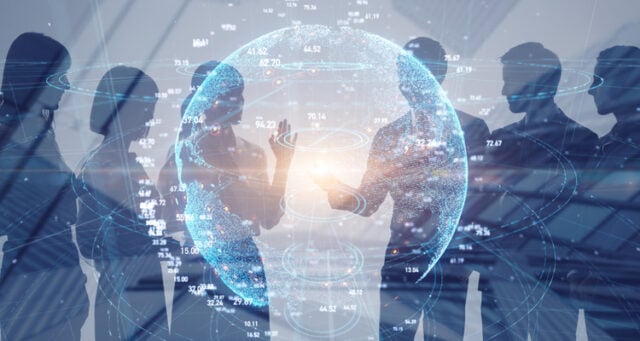 Cereno Scientific i samarbete med Abbott 
Svenska biofarmabolaget Cereno Scientific har tagit ytterligare ett viktigt steg mot starten av fas II-studien med det ledande programmet CS1 genom att inleda samarbete med det globala läkemedelsbolaget Abbott. Avtalet innebär att Cereno Scientific ska använda Abbotts CardioMEMS HF System i studien med CS1 för att kunna fjärravläsa och bevaka blodtrycket i lungartärerna hos patienter med pulmonell arteriell hypertension.
Sedan bolaget erhöll särläkemedelsstatus (ODD) från FDA för sitt ledande program CS1 i den sällsynta härt-kärlsjukdomen pulmonell arteriell hypertension (PAH) i mars förra året, har Cereno Scientific banat väg för nästa steg i den kliniska utvecklingen: en klinisk fas II-studie i indikationen som förväntas starta i september efter godkännande av FDA för bolagets Investigational new drug-ansökan.
Läs mer om de regulatoriska fördelarna med ODD för Cereno Scientific här.
Partnerskap är nyckeln till fas II

En av de av de viktigaste stegen mot fas II kom tidigare i år när Cereno Scientific inledde samarbete med den globala CROn Worldwide Clinical Trials. Sedan dess har CROn gett stöd och vägledning i de avslutande förberedelserna inför fas II-studien och de kommer även genomföra den kliniska studien. Worldwide är en erkänd internationell CRO med mer än 2 000 anställda runtom i världen med erfarenhet av att framgångsrkt genomföra kliniska studier inom ett brett spektrum av indikationsområden, inklusive hjärt-kärlsjukdomar som PAH.
Nytt samarbete med Abbott
I förra veckan meddelade Cereno Scientific att man inlett samarbete med ytterligare ett globalt bolag, Abbott. Genom avtalet ska det välkända läkemedelsbolaget tillhandahålla sitt CardioMEMS HF System till Cereno i den kommande fas II-studien. CardioMEMS HF System är ett system som bevakar blodtrycket i lungartärerna och som hjälper vårdpersonalen att proaktivt hantera och behandla hjärtsvikt, som är en av följderna i PAH. Samtidigt får Abbott möjlighet att testa sitt system i en ny sjukdomsindikation i och med fas II-studien.
Genom att kunna övervaka patienternas lungartärtryck under studien kommer Cereno att kunna använda en mindre patientpopulation vilket innebär att bolaget kommer att kunna minska både tid och kostnader för fas II-studien.
Cerenos vd Sten R Sörensen uttryckte sin belåtenhet med det nya samarbetet i en pressrelease:
»Vi drivs av att bidra med innovation inom behandlingar för kardiovaskulära sjukdomar och är mycket nöjda över att nu också kunna använda en banbrytande medicinsk monitoreringsenhet som Abbotts. Med deras innovativa CardioMEMS teknik så kan vi kontinuerligt mäta lungtrycket hos studiedeltagarna, vilket kommer att hjälpa oss definiera det optimala dosintervallet för följande kliniska studier.« 
Även Philip Adamson, MD, Chief Medical Officer på Abbotts hjärtsviktsverksamhet, kommenterade i samarbetet i pressmeddelandet och möjligheten till att samla kliniska bevis för CardioMEMS System i en ny indikation:
»Patienter med primär pulmonell hypertension –WHO grupp 1– är särskilt svåra att hantera medicinskt, speciellt utan information om lungtrycket. Samarbetet med Cereno är mycket spännande med förhoppningar om att klargöra och förbättra behandlingsresultaten i PAH. Genom att använda CardioMEMS ger denna kliniska studie ett unikt tillfälle att undersöka de potentiella fördelarna med monitorering av lungtrycket och möjligen förbättra det medicinska omhändertagandet av denna patientgrupp.«
Studien leds av en global opinionsbildare
Syftet med studien är att demonstrera säkerheten, tolerabiliteten och effektiviteten hos CS1 i patienter med PAH. Cereno förväntar sig att man kommer att kunna fastslå doseringen för senare studier med hjälp av avläsningen med CardioMEMS HF-systemet, som redan har visat att när den använts av läkare, signifikant kan reducera risken för sjukhusinläggningar av patienter med hjärtinfarkt och öka livskvaliteten för patienter som lever med hjärtsvikt av klass III enligt NYHAs (New York Heart Associaton) klassificering.
Cerenos CMO Björn Dahlöf uttryckte fördelarna med vad Abbotts CardioMEMS HF system kommer att medföra i studien:
»CardioMEMS provides a unique way of monitoring the PAH patients condition through remote monitoring of pulmonary pressure, being the dominating disease manifestation. Furthermore, the access to the multitude of pulmonary pressure measurements in each individual gives the opportunity to determine dose and exploratory efficacy in a relatively small patient population.«
Dr Raymond Benza, som är en internationellt erkänd expert inom hjärt-kärlsjukdomar, med PAH som primärt kliniskt intresse, och som ingår i Cerenos vetenskapliga råd, kommer att vara huvudprövare för den kliniska fas II-studien. Studien kommer att genomföras på cirka sex olika amerikanska kliniker och ska omfatta 30 patienter. Han kommenterar samarbetet till BioStock:
»Utilizing a innovative monitoring device as the CardioMEMS provides a secure way of receiving information about pulmonary pressure on a continuous basis from the patients in the study. I am, therefore, excited of the collaboration with Abbott and believe that CardioMEMS has great potential in improving the treatment management for PAH patients together with CS1 in the future. Having Abbott as a partner for the study also adds a layer of credibility to the study among participating physicians and clinical sites.«
Innehållet i BioStocks nyheter och analyser är oberoende men BioStocks verksamhet är i viss mån finansierad av bolag i branschen. Detta inlägg avser ett bolag som BioStock erhållit finansiering från.
Prenumerera på BioStocks nyhetsbrev