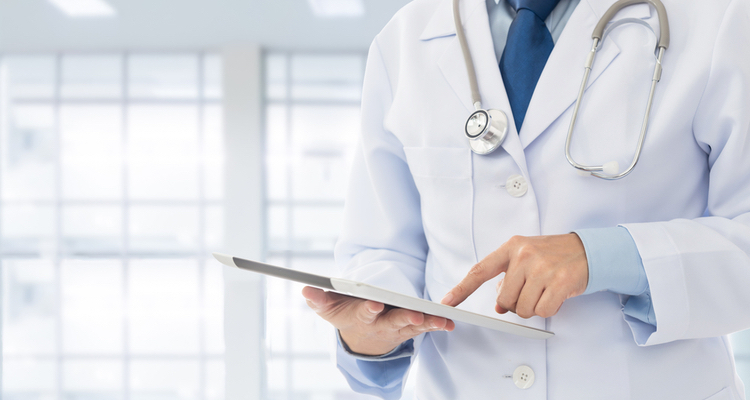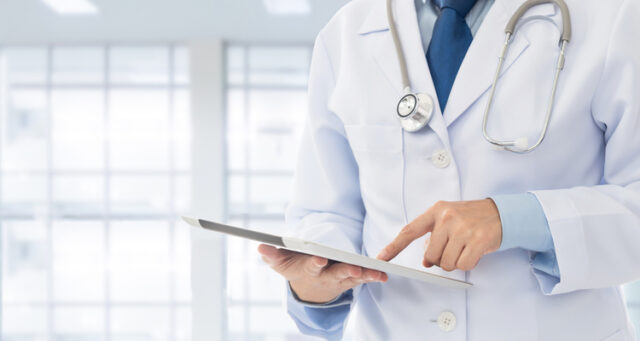 Coegin Pharmas kliniska utveckling inom aktinisk keratos
Aktinisk keratos är en av de vanligaste hudsjukdomarna och kan vara ett första steg i utvecklingen av hudcancer. Patienter som genomgår konventionella AK-behandlingar upplever ofta smärta, blödning, inflammation och ärrbildning. Därför är efterfrågan hög på nya och bättre behandlingsalternativ som minskar patientens biverkningar såsom hudskador. Det nordiska bioteknikbolaget Coegin Pharma kommer snart att påbörja klinisk utvärdering av kandidaten AVX001 som en potentiell ny och bättre behandling av Aktinisk keratos. BioStock fick chansen att prata med den ansvariga klinikern i det kliniska programmet, professor Merete Hædersdal, för att lära oss mer om AK och Coegin Pharmas kliniska utvecklingsprogram.
Hudcancer är en relativt vanlig sjukdom, särskilt bland ljushyade personer vars hudceller är mer sårbara gentemot solens skadliga ljusstrålar. Enligt Världshälsoorganisationen (WHO) är varje tredje cancerdiagnos en hudcancerdiagnos och cirka tre miljoner människor världen över diagnostiseras varje år med någon form av hudcancer.
Aktinisk keratos – en dold börda inom sjukvården
Ännu vanligare är ett tillstånd som kallas aktinisk keratos (AK) – en pre-cancerös hudsjukdom som bara i USA drabbar nästan 60 miljoner människor varje år. AK förekommer vanligtvis som små, grova eller fjälliga skador på huden orsakade av för mycket exponering av solljus. Många patienter har flera sådana hudskador, vilket kan innebära en betydande börda och påverka livskvaliteten. Skadorna förekommer ofta i ansiktet, öronen, bröstet, samt på ovansidan av händerna och armarna hos medelålders eller äldre människor, och medan AK i sig är inte livshotande kan tillståndet utvecklas till hudcancer om det inte behandlas.
Brist på effektiva behandlingar
Kryoterapi, d.v.s. att man fryser det drabbade hudområdet med flytande kväve, är det vanligaste sättet att avlägsna AK. Det kan dock vara smärtsamt och orsaka kosmetiska skador på huden. De flesta patienter behöver upprepad kryoterapi när nya skador uppträder vilket är både tidskrävande och en betydande börda för patienterna. Enligt American Cancer Society är fotodynamisk terapi (PDT) en effektiv för behandling av vissa cancerformer och AK, men processen är kostsam, smärtsam och tidskrävande. Det finns också ett flertal topikala krämer eller geler tillgängliga, men behandling med dessa tar månader och det krävs flera doser varje dag för att läka den drabbade huden. Dessutom orsakar många av de topikala produkterna hudreaktioner som är besvärliga för patienten.
Därför är efterfrågan på nya innovativa behandlingar för pre-cancerösa tillstånd som AK mycket stor. Enligt Grand View Research värderades AK-behandling till 6,3 miljarder USD 2018, och de förutspår en årlig tillväxttakt på 4,8 procent mellan 2014 och 2026. Marknadstillväxten beror enligt analytiker på en ökning av sjukdomsprevalens och ökad medvetenhet om AK.
Coegin Pharma har en ny vision för behandling av AK
Nordiska bioteknikbolaget Coegin Pharma utvecklar en småmolekylär behandling mot AK som riktar sig mot ett enzym kallat cPLA₂α. Detta är en ny men väl validerad målmolekyl för behandling av inflammation och cancer. Enzymet reglerar produktionen av arakidonsyra och andra bioaktiva lipidförmedlare vars roll i ett flertal sjukdomar är väldokumenterad. Arakidonsyra är en framträdande fettsyra som finns i cellmembranet och som kroppen är beroende av för att främja och lösa inflammation. Detta innebär att arakidonsyra är en relevant faktor inom inflammation och cancer.
Läs mer om Coegin Pharmas historia, behandlingsvision och affärsmodell samt en intervju med bolagets vd Tore Duvold här.
Att ta AVX001 till klinik
Coegin Pharmas huvudkandidat är AVX001, en substans som ursprungligen utvecklades som en topikal behandling av mild till måttlig psoriasis, en inflammatorisk hudsjukdom där keratinocyter påverkas kraftigt. Kandidaten nådde kliniska studier, där den visade lovande resultat i en fas I/II-studie 2015, vilket gav bolaget det första human proof-of-concept (PoC).
Sedan dess har Coegin Pharma lagt om strategin och verksamheten riktar sig nu mot sjukdomar med ett stort omättat medicinskt behov grundat på solida prekliniska resultat som stöder antagandet att AVX001 kan vara effektivt vid behandling av vissa cancerformer och AK. Bolaget är nu redo att, i samarbete med Studies&Me och Bispebjerg Hospital, genomföra en fas I/II-studie med AVX001 för behandling av AK-patienter.
Studies&Me, en spin-out från LEO Pharmas Innovation Lab, är en innovativ virtuell kontraktsforskningsorganisation (CRO) baserad i Danmark. Bolaget arbetar för att underlätta patientrekrytering och digitalisera behandlingsutveckling i alla kliniska utvecklingsfaser. Studien kommer att genomföras vid Bispebjerg Hospital, också beläget i Danmark, under ledning av ansvarig prövare (principal investigator) professor Merete Hædersdal (MD, PhD, DMSc).
»AKs are one of the most common conditions that dermatologists diagnose and treat, which means that patient-centred care forms the backbone of a typical day in the skin cancer clinic. That being said, Bispebjerg Hospital has for years been a pioneer in managing patients with non-melanoma skin cancer and its pre-stages (AK) by dedicating resources to the development of new diagnostic and therapeutic approaches« — Professor Merete Hædersdal, ansvarig kliniker för AVX001-projektet.
Den kliniska strategin
I studien kommer AK-patienter att behandlas med en topikal formulering av AX001 i olika doser, i syfte att undersöka säkerhet och effekt. Coegin Pharma planerar att lämna in en ansökan till danska vetenskapliga etikkommittén och till Lægemiddelstyrelsen, den danska läkemedelsmyndigheten, i mars 2021 i syfte att starta kliniska prövningar i augusti 2021.
BioStock pratade med professor Hædersdal för att få veta mer om det kliniska projektet.
Merete Hædersdal, could you tell us more about your background and how you got involved in the AVX001 project?
– I am a consultant in dermatology at Bispebjerg Hospital, clinical professor at the University of Copenhagen, and head of a research group of 16 researchers, focusing on translational medicine in the field of skin cancer, non-invasive imaging, lasers, and energy-based devices in dermatology.
– Internationally, I have, since 2009, been a visiting scientist at the Wellman Center for Photomedicine at Massachusetts General Hospital, Harvard Medical School, where I collaborate with Professor R. Rox Anderson's team on the development of new lasers and light-based techniques.
– I was approached to conduct this study on AVX001 by Dr John Zibert John is the CEO of Studies&Me, a highly successful LEO Pharma A/S tech spin-out, and a close collaborator in our skin cancer research network, SCIN-CAG. We are currently running a proof-of-concept study on the use of app-based treatment monitoring which we are keen to expand. Running a clinical trial on a new topical compound for AK using a largely decentralised study concept sounded like a wonderful opportunity to strengthen our partnership.
You have a lot of experience with clinical trials in skin cancer. Do you have clinical experience working specifically with AK as well?
– AKs are one of the most common conditions that dermatologists diagnose and treat, which means that patient-centred care forms the backbone of a typical day in the skin cancer clinic. That being said, Bispebjerg Hospital has for years been a pioneer in managing patients with non-melanoma skin cancer and its pre-stages (AK) by dedicating resources to the development of new diagnostic and therapeutic approaches.
– This dermato-oncology hub at Bispebjerg Hospital has given me the unique opportunity of getting involved in the clinical management of complex AK patients and applying my expertise to all facets of research – ranging from observational quality of life assessments to multicentre randomised controlled trials to international consensus guidelines. As a supervisor of a number of PhD students, the initiator of the SCIN-CAG (Skin Cancer Innovation – Clinical Academic Group), and chairwoman of the newly founded Danish Research Center for Skin Cancer (Videncenter for Hudkræft), I have made conscious efforts to help cement Bispebjerg Hospital's status as a research powerhouse, but also become part of a larger dermato-oncology network.
– As the head of the laser clinic and a research group that is very active in the field of non-invasive optical imaging, I'm in the fortunate position of having access to treatment and monitoring modalities for photodamaged and pre-cancerous skin.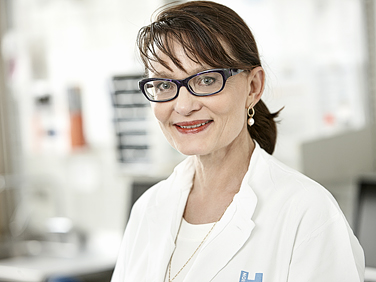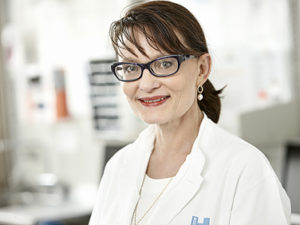 In your opinion, what will be the most challenging aspect of the clinical development for this project?
– I don't foresee any challenges that are specific to this project. My team and I have been involved in many experimental trials, and we are very familiar with the target patient group. While not having any experience with decentralised trials in dermato-oncology, Studies&Me has successfully recruited patients for other trials at our department before leading to publications in high-impact journals. I would imagine that digital recruitment and monitoring can cause a shift in the future design of clinical studies on patients with AKs. Given the hybrid design of our study and an app that has been customised to embrace the needs and doubts of elderly patients, I am convinced that patients will come to appreciate the lower number of on-site visits and greater flexibility of remote monitoring. There will be lots of learning opportunities for us along the way, but I have complete faith in our strategy to address any potential challenges.
Do you have high hopes that AVX001, if shown to be clinically effective against AK, will then be able to be clinically validated in cancer indications like SCC and BCC?
– After reading up on the literature of AVX001 and working on the investigator's brochure, I was intrigued to see that we are dealing with a topical compound that boasts a completely new mechanism of action. Depending on the efficacy and side-effect profile, I could see this compound being used as a treatment of non-melanoma skin cancer or in a preventative approach for the management of skin dysplasia in at-risk groups. Given the tremendous number of patients we see for non-melanoma skin cancer and precursor lesions, AVX001 could be a true game-changer in dermatology.
The trial is run in collaboration with Studies&Me. Have you worked with them before and what expertise do you expect them to bring to this project?
– We are currently running a study using LEO Innovation Lab's Imagine Skin Tracker for monitoring of a laser-assisted drug delivery project, which helped us understand just how valuable the information we can gain from healthcare apps is, for patients, clinicians and researchers.
– Working with Studies&Me in a formal collaboration, one where the burden of patient recruitment and remote monitoring is taken off our shoulders, will give us an opportunity to digitise dermato-oncological research and consider new ways of optimising clinical patient management. John Zibert has surrounded himself with bright, hard-working, ambitious health-tech enthusiasts, and so far, it's been a pleasure to work with and learn from them. They come equipped with an understanding of what's needed in the healthcare sector and bring innovative, adaptive solutions to the table.
Innehållet i BioStocks nyheter och analyser är oberoende men BioStocks verksamhet är i viss mån finansierad av bolag i branschen. Detta inlägg avser ett bolag som BioStock erhållit finansiering från.
Prenumerera på BioStocks nyhetsbrev