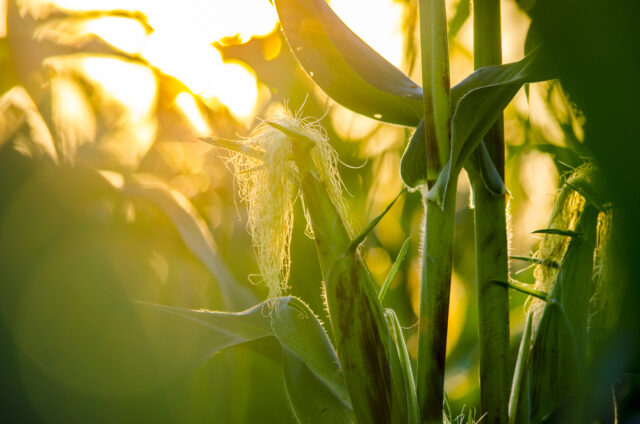 Carbiotix har en uppskalningsplan för sina AXOS-fibrer
Tarmhälsobolaget Carbiotix har hållit tempot uppe under sommaren och inledningen av hösten.  Nyligen slutförde man en riktad emission som inbringade cirka 10 miljoner kronor. I augusti meddelade bolaget att man optimerat den första kommersiella AXOS-processen, säkerställt leverans av masjkli från en etablerad livsmedelsproducent, samt infört en initial uppskalningsplan för sina prebiotiska fiber. Dessutom erhöll bolaget sitt första europeiska patent gällande de prebiotiska fibrerna i början av september. Idag berättar Kristofer Cook, vd för Carbiotix, för BioStock vad de senaste nyheterna betyder för bolaget och även hur han ser på värderingen på lite längre sikt.
Lundabaserade Carbiotix tillhandahåller avancerade tarmdiagnostiktjänster och har utvecklat en prebiotisk fiber av majskli för främjandet av en hälsosam tarmmiljö – Carbiotix AXOS.
Prebiotiska fibrer ger näring till bakterier som redan finns i mag-tarmkanalen. Fibrerna bryts inte ner av matsmältningsprocessen, utan är intakta tills de når tarmen. Väl där fermenteras fibrerna och skapar metaboliter, eller kortkedjade fettsyror, som förbättrar tarmmiljön.
Majskliextraktet som Carbiotix har utvecklat lämpar sig väl som ingrediens i såväl livsmedel, drycker och kosttillskott som medicinsk mat och läkemedel.
Efterfrågan på prebiotika ökar
På senare år har forskningen ägnat allt större uppmärksamhet åt metaboliternas betydelse för en hälsosam tarmmiljö. Det är vetenskapligt bevisat att en välmående mage och tarm ger kroppen bättre förutsättningar att hantera skadliga ämnen som kan orsaka inflammationer och kroniska sjukdomar, som exempelvis Crohns sjukdom, diabetes typ 2 och olika cancerformer.
Efterfrågan på prebiotika väntas växa snabbt de kommande åren, i linje med en allt högre medvetenhet hos allmänheten om vikten av en god mag- och tarmhälsa. Analysfirman Global Markets Insights bedömer att prebiotikamarknaden kommer att vara värd 8,5 miljarder USD år 2026.
Nya milstolpar uppnådda
Efter snart ett år som noterat bolag har Carbiotix uppnått ett flertal milstolpar och nyligen kunde man rapportera om ännu en.
I februari avslutade Carbitoix utvecklingsarbetet med det enzym som används i framställningen av de prebiotiska fibrerna. Arbetet skapade förutsättningar för att kunna planera och sätta upp en första pilottillverkning vid Food Science-avdelningen vid Lunds universitet under hösten 2020. De första leveranserna är delvis avsedda för de studier som AXOS-fibrerna ska ingå i under det närmaste halvåret. Läs mer om studierna här.
Från en av världens fem största livsmedelsproducenter har man nu alltså säkerställt leverans av majskli för tillverkning av de prebiotiska fibrerna. Samtidigt pågår utformningen av nästa steg i uppskalningsprocessen som ska möjliggöra Carbiotix satsning på medicinsk mat och i framtiden även läkemedel.
Patent godkänt och riktad emission genomförd
Under extrastämman den 17 september beslutade Carbiotix att genomföra den riktade emission som föreslogs i slutet av augusti. Finansieringsrundan tillför bolaget ca 10 Mkr före kostnader och innebär även en möjlig framtida kapitalinjektion via de vidhängande teckningsoptionerna.
Kapitalet ska främst användas till att vidareutveckla diagnostiktjänsten och att öka försäljningen av den, uppskalning av AXOS-fibrerna, administrativa och operativa kostnader samt utveckling av medicinsk mat.
I början september erhöll Carbiotix även det första europeiska AXOS-patentet, ett besked som höjer värdet på bolaget nu när man inleder uppskalning av produktionen av de prebiotiska fibrerna.
Betydande marknadspotential
Den globala marknaden för medicinsk mat, som dock omfattar mer än endast prebiotika, var 2019 värd 18,4 miljarder USD enligt Grand View Research, med en förväntad årlig tillväxt om 6,3 procent fram till 2027. Med ytterligare milstolpar passerade under året, har Carbiotix tagit sig allt närmare denna marknad.
Efterfrågan på prebiotika är en makrotrend som nu har snappats upp av de stora livsmedelsbolagen i världen. Globala jättar som Arthur Daniels Midlands, Cargill, Nestlé och Danone – livsmedelsbranschens motsvarigheter till big pharma inom läkemedelssfären – har samtliga fokus på mikrobiomets betydelse för den allmänna hälsan.
De stora livsmedelsproducenterna kan stoltsera med stora försäljningsvolymer och stabila kassaflöden, medan marginalen inom sådana organisationer tenderar att vara relativt låga. Enligt årsrapporterna för 2019 har rörelsemarginalerna i affärsområden som omfattar prebiotika varierat mellan ungefär 15 och 25 procent. I mer specialiserade bolag kan man anta att bruttomarginalerna är högre, men med mindre försäljningsvolymer. Tillgången på offentliga data är dock sparsam, då flera av dessa bolag inte är publika, vilket försvårar en grundlig analys.
»We plan to price our AXOS ingredient in-line with other first-generation prebiotics such as inulin, although the product is up to 10 times better with regards to its prebiotic effect. We are able to manufacture AXOS at a lower cost of goods sold since we are not using virgin raw materials such is the case with inulin.« – Kristofer Cook, vd Carbiotix
BioStocks kommentar
Carbitoix är ett färskt bolag på börsen, noterat sedan oktober 2019, utan omsättning och med relativt oprövade produkter under utveckling, vilket gör det vanskligt att värdera bolaget i dagsläget. Aktiekursen har under det gångna året varierat mellan 2 och 7 kr, vilket är ett uttryck för denna osäkerhet.
I takt med att upprepade milstolpar har passerats, har aktiekursen återhämtat sig sedan botten i våras – som delvis kan härledas till det allmänna börsklimatet. Nyheten om produktionsuppskalningen har även den haft en positiv inverkan på kursen den senaste tiden.
Det långsiktiga värdet beror emellertid på när Carbiotix AXOS kan komma till marknaden, till vilket pris man sälja sina produkter och hur stort avtryck i den totala marknaden man kommer att kunna göra. Dessa faktorer är svåra att prognosticera, någon produktion av större mått har ännu inte initierats och några större intäktsströmmar väntas först om några år.
Vad som dock kan sägas är att Carbiotix har utvecklat nästa generation av prebiotiska fibrer som i en studie som bolaget genomförde, bevisade att de ger en tio gånger bättre hälsoeffekt än inulin, som idag är det mest sålda av första generationens prebiotika. Studien visade dessutom att AXOS-fibrerna är bättre tolererade än inulin.
Bolaget hävdar även att tillverkningskostnaderna är betydligt lägre än för de fibrer som idag finns på marknaden.
I en analys från Nederländerna publicerad i april 2019 och finansierad av EUs innovationsprojekt Horizon 2020, gjorde man en modell på framställning och försäljning av cikoria-baserad inulin. I modellen tillverkades inulin till en kostnad på cirka 40 kr per kilo och betingade ett försäljningspris på omkring 75 kr per kilo, vilket implicerade 50-procentiga marginaler. Att transkribera dessa antaganden på Carbitoix är högst spekulativt och det är svårt att dra direkta paralleller, även om den underliggande marknaden är densamma.
Vd kommenterar
Huruvida Carbiotix kan vinna större marknadsandelar, åstadkomma bättre marginaler eller kunna ta ut ett högre marknadspris för sina produkter återstår att se, likaså hur ägandet av framtida produktionsfaciliteterna kommer att se ut. BioStock fick en pratstund med Kristofer Cook, vd på Carbiotix, för fler kommentarer.
Kristofer, ni har nu skapat förutsättningar för att kunna expandera produktionen av Carbiotix AXOS.  Kan du berätta mer om era uppskalningsplaner?
– We feel that we have put in place a scale-up strategy that balances risks and rewards very well at this stage. Our first pilot site will be located at an existing site owned and operated by the Department of Food Science at Lund University. By having access to this site, we will be able to produce AXOS food ingredient and medical food in quantities large enough to supply our external studies in the areas of CVD and Type-2 Diabetes, as well as begin to provide product samples to our LinkGut partners in the food & beverage and supplement areas.
– In parallel with validating and optimising our process at this pilot site, we will finalise a plan to scale-up our process at a second larger pilot site which we plan to operate locally. This larger pilot site will provide greater production flexibility, more product for studies, customer formulation work and sales, and thus allow us to take one step closer towards a full-scale production facility.
Hur stor kapacitet kommer pilotprojekten att generera och kommer de att räcka för era målsättningar vad gäller marknadsandelar?
– We will be able to produce AXOS in the 100s of kilograms per annum at the pilot site operated by Lund University. Going forward, it would make sense that the first pilot site we operate ourselves is least an order of magnitude larger ie. able to produce up to 10 tons of AXOS per annum (this however is yet to be confirmed).
– Our ambition is to scale up the production of AXOS to coincide with confirmed customer demand and the fulfilment of regulatory requirements. Moreover, although we will have an ambitious scale-up plan that captures as much value as possible, the market share we could realistically take in the short to medium term will likely be sub 1% in each of our modulator markets 5 years out given their size, and an order of magnitude larger in the diagnostics area given the maturity of the technology.
Vilka andra milstolpar behöver ni passera för att kunna lansera Carbiotix AXOS på marknaden?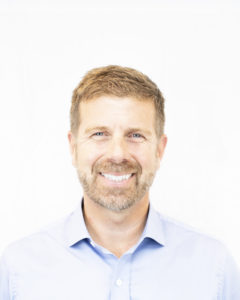 – In order to launch AXOS on the market we need to fulfil the regulatory requirements in each country/region we are targeting. In the case of the US, this means GRAS self-affirmation and eventually No Objection in line with FDA requirements for our AXOS ingredient and medical food. In the EU, this means Novel Foods approval in line with EFSA requirements. Our therapeutic products will require FDA approval in the US and EMA approval in the EU, however these products will be developed in partnership with pharmaceutical partners. We will also likely submit a petition to the FDA for AXOS to be regarded as a "dietary fiber", which will help facilitate its adoption among US food & beverage and supplement companies.
Hur går GRAS self affirmation-processen till och när tror du att den är klar för er del?
– The GRAS self-affirmation process involves creating a dossier providing evidence that our AXOS ingredient is Generally Regarded as Safe or GRAS, and having this dossier reviewed and approved by an expert panel consisting of three persons. Our goal is still to achieve GRAS self-affirmation status for our first AXOS ingredient by the end of the year and follow this with an EU regulatory submission thereafter.
Hur ser er marknadsstrategi ut – vilka marknader vänder ni er till först och när tror du att en initial lansering kan ske?
– Our ambition is to first launch our AXOS ingredient in the US in 2021 after attaining GRAS self-affirmation. This will shortly be followed by our AXOS medical food pending approval from the FDA. We have not yet defined a specific time-line for the launch of both products in Europe given that the regulatory process with EFSA is more lengthy. We however believe that the dossiers we will use in the US can be used to expedite the regulatory process in the EU.
– As we have mentioned before, our AXOS ingredient will likely be first used by our LinkGut partners in the food & beverage and supplement areas. Moreover, our AXOS medical food will first be used as a co-intervention in the disease areas we are currently carrying out studies in, namely; Type-2 Diabetes and CVD. This will however be expanded as the number of internal and external studies across different disease areas grows.
Carbiotix genomför ju nu förberedelser för en kommande expansion, hur ser du på möjligheten att skapa värde åt kunder och aktieägare?
– My goal over the next 3-6 months is to provide the information necessary to allow retail and institutional analysts to begin to model the value creation potential of AXOS and related products and thus create a solid case for its scale-up.
– Our diagnostic services will serve to build long term relationships with AXOS customers, identify channels to market, inspire advocates and establish therapeutic development partnerships. Therefore, we will leverage our diagnostic services to help grow modulator sales. The modulator market is substantially larger than the diagnostics market, 20 billion EUR compared to 100 million EUR.
Hur har ni tänkt kring pris- och marginalantaganden för att modellera värdet på Carbiotix?
– We plan to price our AXOS ingredient in-line with other first-generation prebiotics such as inulin, although the product is up to 10 times better with regards to its prebiotic effect. We are able to manufacture AXOS at a lower cost of goods sold since we are not using virgin raw materials such is the case with inulin.
– Corn bran, which we use, is typically a side-stream product of wet/dry milling and ethanol production, with the starch of corn being the desired component. Thus, the cost of our starting material is far lower, not to mention the volumes of corn produced globally are far greater than other prebiotic substrates.
– We should be able to achieve gross margins beyond 50% and upwards of 75%, where we in the long run hope to capture 50% of this value through scale-up partnerships. It is again important to point out that food & beverage and supplement companies that sign up to our LinkGut diagnostic service are also potential customers of our AXOS ingredient.
Avslutningsvis, ni planerar för att utveckla medicinsk mat och även läkemedel i framtiden. Kan du säga något om hur dessa produkter passar in planerna och kalkylerna?
– Since our medical food is simply a more refined AXOS ingredient produced using the same process and costing roughly 2-3 times more to produce, this allows us to leverage the low cost of goods sold and target a market where we can sell the product for up to 15 times more. This means that our gross margins can potentially go up to 95%, as our medical food could be sold as a co-intervention for up to 1,000 SEK per kg.
– These same cost advantages can also be leveraged for our therapeutic products, as they are based on our AXOS medical food grade product however produced at a cost roughly 4-5 times our AXOS ingredient. Thus, gross margins are likely to be in the order of 90%.
– With our therapeutics, we will however develop them as co-treatments in partnership with pharmaceutical companies meaning that we will likely capture between 5-15% of the sales value of our therapeutics through royalty agreements with upfront and milestone payments along the way.
Innehållet i Biostocks nyheter och analyser är oberoende men Biostocks verksamhet är i viss mån finansierad av bolag i branschen. Detta inlägg avser ett bolag som BioStock erhållit finansiering från.
Prenumerera på BioStocks nyhetsbrev