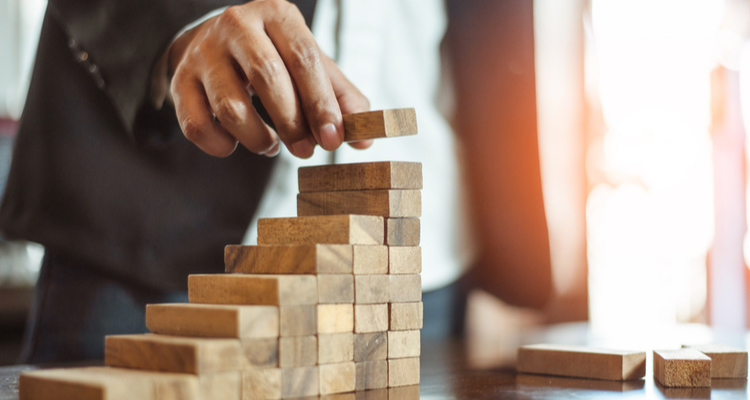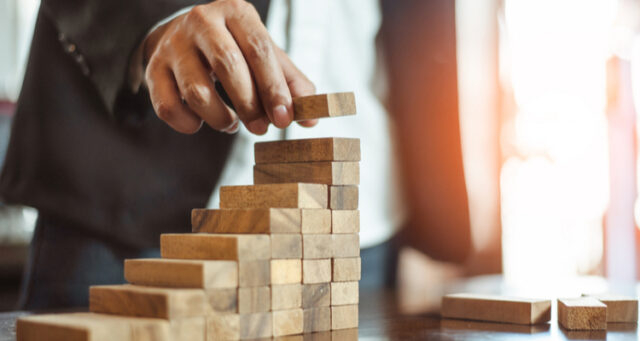 Professor Klaus Brasso har höga förväntningar på RhoVacs RV001
I takt med att RhoVac närmar sig slutskedet av den egna utveckling av cancerläkemedlet RV001 så avancerar bolaget sina partneringaktiviteter och har nyligen utökat sitt vetenskapliga råd. Idag träffar BioStock professor Klaus Brasso, mångårig kliniker och vetenskapsman som dessutom är ansvarig forskare för RhoVacs pågående fas IIb-studie i prostatacancer. Professor Brasso berättar om sin bild av RV001 och dess potential.
RhoVac genomför just nu en fas IIb-studie med läkemedelskandidaten RV001 som ska användas för att förebygga canceråterfall och metastasering efter initialt kurativ behandling. I ett första skede utvärderas kandidaten inom prostatacancer, men eftersom dess målprotein RhoC är överuttryckt i metastaserande celler i flera olika typer av cancer, så ser bolaget i förlängningen även möjligheter inom andra cancerformer.
Full fart i fas IIb-studie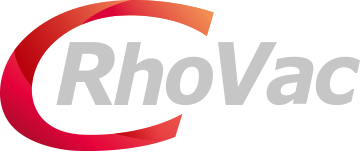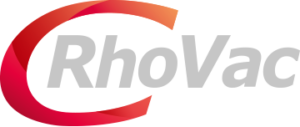 Genom den pågående multinationella fas IIb-studien BRaVac utvärderar RhoVac nu i vilken utsträckning behandling med RV001 kan förhindra eller begränsa utveckling av metastaserad prostatacancer efter initial operation (prostatektomi) eller strålbehandling. Tanken är alltså att fastställa att behandlingen ger önskad effekt i den tilltänkta målgruppen.
Man har, trots rådande Covid-19-pandemi, lyckats behålla fart i studien och den 10 augusti kom beskedet att den första patienten i USA har inkluderats vid Carolina Urologic Research Center. Därmed blev USA det femte landet i ordningen att inleda patientrekrytering för BRaVac-studien, vilket sedan tidigare skett i Danmark, Finland, Tyskland och Belgien. Totalt kommer studien att inkludera minst 175 patienter och utöver ovan nämnda länder kommer även kliniker i Sverige och Storbritannien att ingå.
BRaVac förväntas vara färdigrekryterad vid årsskiftet och efter aktiv behandling samt nödvändig datahantering förväntar sig RhoVac kunna publicera studieresultaten kring årsskiftet 2021/22.
Utökat vetenskapligt råd ska visa vägen framåt
Sedan tidigare har RhoVac kommunicerat att studien kommer att vara den sista utvecklingsfasen som bolaget genomför i egen regi, varför man sedan en tid har intensifierat sina partnerskapsdiskussioner. I en tidigare intervju med BioStock nämnde vd Anders Månsson att man för närvarande initierat sådana diskussioner med ett 20-tal intressenter.
Som ett led i dessa ansträngningar rekryterade bolaget under juni månad två tunga experter inom prostatacancer till sitt vetenskapliga råd; professor emeritus Per-Anders Abrahamsson vid Lunds Universitet och professor Klaus Brasso vid Köpenhamns Universitet.
Vd Anders Månsson kommenterade beskedet;
»Jag är mycket glad över att vi har lyckats rekrytera så tunga namn inom internationell urologi som Professorerna Abrahamsson och Brasso. Utöver den rent vetenskapliga rådgivningen de kan bidra med, skapar rekryteringen också stor trovärdighet och uppmärksamhet kring RV001-projektet och bolaget, och det kommer att betyda mycket för vår affärsprocess framöver.«
Professor Brasso leder BRaVac-studien
Per-Anders Abrahamsson fick BioStocks läsare lära känna under en intervju i juli, och nu har vi även haft nöjet att träffa Klaus Brasso. Professor Brasso är verksam vid Institutionen för Klinisk Medicin vid Köpenhamns universitet och sitter även i ledningen för Copenhagen Prostate Cancer Center (CPC) vid Rigshospitalet i Köpenhamn, ett forskningscentrum med fokus på utredning och behandling av prostatacancer.
Professor Brasso ligger bakom över 150 vetenskapliga artiklar och har en lång och gedigen erfarenhet av kliniska studier i urologi i samtliga faser. Han är dessutom ansvarig forskare (Principle Investigator, PI) för RhoVacs pågående fas IIb-studie.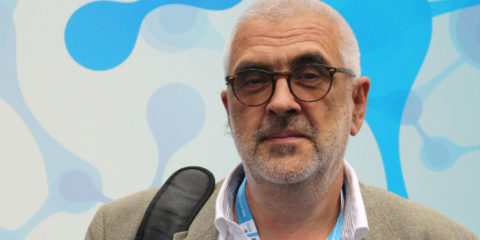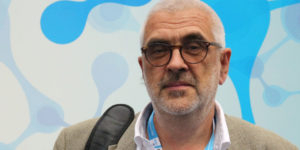 Klaus Brasso, as stated, you are the PI for the BRaVac study. How did that come to be?
– It was the result of our involvement in the phase I study conducted during last year. In that study we tested safety and side-effects and found that the RV001 vaccine was well tolerated. Furthermore, although very preliminary, the results indicated that disease progression may be postponed, which led to the ongoing study.
Running the study means that you are familiar with both RV001 and RhoVac as a company. What is it about the drug candidate that you find interesting?
– Once prostate cancer progresses following curatively intended therapy, the patient faces several opportunities, either salvage radiation following surgery or endocrine therapy following radiation. These treatments all come with side-effects, and new treatments, especially if not connected with side-effects, are warranted.
With RV001, RhoVac hopes to prevent disease recurrence that would otherwise occur in a large proportion of prostate cancer patients treated with surgery or radiation. What are the treatment options for this patient group today, and what shortcomings do you see that these alternatives have?
– As stated before, the major problem with handling recurrences following curatively intended treatment of localized or locally advanced prostate cancer is the side-effects. Either the toxicity following salvage radiation or the long-term consequences of endocrine therapy. RV001 might not provide an opportunity to completely prevent recurrences, but what we are testing is in effect if RV001 can significantly postpone progression.
In your opinion, what would it mean, for doctors as well as patients, if RV001 proved to have solid metastatic preventive effect?
– We know that the prognosis following recurrence depends on several factors, one of these is the increase in prostate specific antigen (PSA) as a marker of disease burden. The increase correlates to the time for further progression, and if one can in some way reduce the increase – i.e. delay PSA progression – it is likely to transfer into a clinical benefit, postponing the time for initiating the next line of therapy.
Based on your experience from previous studies of the same kind, what do you expect the BRaVac study to show? And how do you view the potential of RV001 in general?
– It is far too early to address the question, as the study is still ongoing. Our preliminary experience had some results indicating that the vaccine may be effective, and the natural consequence of that finding, in combination with the knowledge about the antigen itself, is to perform the phase IIb trial.
– If, as we hope, the study turns out to be successful, one might foresee a number of subsequent studies to see whether the biochemical delay transfers into a clinically more relevant endpoint. Of course, it would be relevant to expand into other stages of the disease as well.
Finally, what will be your role as a scientific advisor for RhoVac?
– As I see it, my primary role is to continue the ongoing study, and to guide the initiation of the final stage studies that would be able to bring the compound into routine clinical use.

Innehållet i BioStocks nyheter och analyser är oberoende men BioStocks verksamhet är i viss mån finansierad av bolag i branschen. Detta inlägg avser ett bolag som BioStock erhållit finansiering från. 
Prenumerera på BioStocks nyhetsbrev