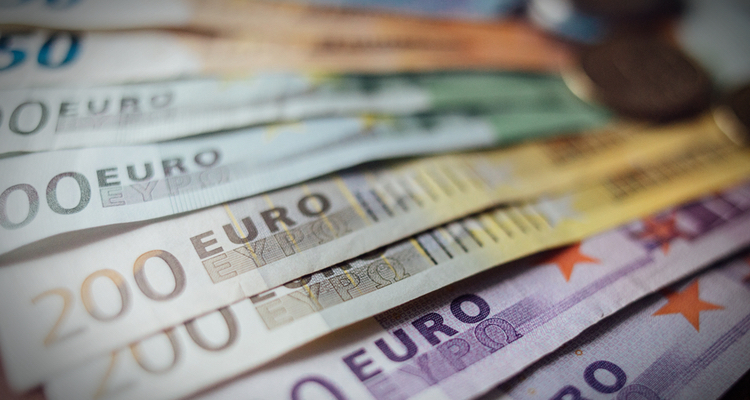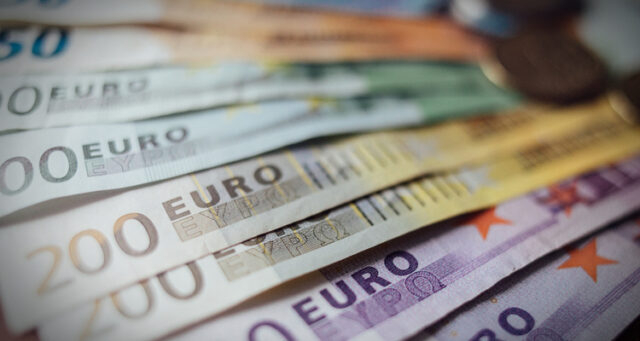 2cureX och samarbetspartners får 1 MEUR för automatisering av IndiTreat
Under veckan fick 2cureX tyska dotterbolag, tillsammans med Hahn-Schickar och departementet för mikrosystemteknik (IMTEK) vid universitetet i Freiburg, ett bidrag på 1 MEUR från det tyska federala utbildnings- och forskningsministeriet för att gemensamt utveckla en automatiserad version av IndiTreat genom bioprinting. BioStock kontaktade Jürgen Kupper från 2cureX för att få veta mer om samarbetet och dess betydelse.
2cureX är på god väg mot lansering av sitt funktionella precisionsmedicinverktyg IndiTreat på den europeiska marknaden. Samtidigt som lanseringen närmar sig har bioteknikbolaget inlett en rad samarbeten som syftar till att optimera IndiTreat's prestanda och effektivisera kommersialiseringsprocessen, som inleddes genom ett s.k. early access program redan 2019.
Läs mer om hur 2cureX förbereder IndiTreat för kommersialisering här.



Det kliniska testet, som ska matcha enskilda cancerpatienter med den behandling som är bäst lämpade för honom/henne, genomgår just nu klinisk validering i patienter med metastaserande kolorektalcancer på flera europeiska sjukhus. En fullvärdig lansering av IndiTreat inom kolorektalcancer planeras ske under den andra halvan av 2020.
Samarbete för att automatisera IndiTreat
IndiTreat fungerar genom att först skapa tusentals 3D-mikrotumörer (tumouroider) baserat på ett litet vävnadsprov från patientens primära tumör eller metastaser. Dessa mikrotumörer matchas sedan med en panel med utvalda cancerläkemedel för att identifiera den mest effektiva behandlingen.
I nuläget skickas patientprover från sjukhus till 2cureX centrala labbanläggningar i Köpenhamn och Hamburg för testning. För att skala upp testkapaciteten och för att göra det funktionella precisionsverktyget mer tillgängligt inom cancervård planerar 2cureX att decentralisera arbetet med testerna. Detta är en unik och mycket innovativ strategi inom området och ansatsen leds av 2cureXs tyska dotterbolag, 2cureX GmbH.
Det tyska teamet har inlett ett samarbete med FoU-bolaget Hahn-Schickard i Freiburg Tyskland och departementet för mikrosystemteknik (IMTEK) vid universitetet i Freiburg för att tillsammans utveckla en in vitro-plattform som kan automatisera produktion och testning av tumouroider från mänsklig vävnad. Detta är möjligt tack vare avancerad bioprintingteknologi utvecklad av encellcellsexperter på IMTEK.
Dr Peter Koltay vid IMTEK hade följande att säga om samarbetet:
– This project is an exciting opportunity for us to extend our technology for single-cell printing further towards bioprinting of single spheroids and to open up new applications in the field of bioprinting and for personalized diagnostics. We are delighted to work together with 2cureX and Hahn-Schickard towards exciting new products to improve individual treatment of cancer patients
Automatiseringsplattform får bidrag tysk myndighet
Sammantaget förväntas en automatisering av produktion och testning av mikrotumörer leda till en förbättrad precision med IndiTreats och öka det funktionella testets användbarhet i klinisk praxis. Dessutom kommer det att innebära att 2cureX kan sikta på en högre marknadspenetration och testvolym genom att decentralisera testaktiviteterna.
Automatiseringsplattformen drog till sig det tyska federala utbildnings- och forskningsministeriets intresse som beslutade att tilldela 2cureX och dess samarbetspartners 1 MEUR för att gemensamt utveckla automatiseringssystemet.
Detta är det andra bidraget som 2cureX GmbH erhållit från den tyska myndigheten på bara en månad. I början av april tilldelades bolaget 553 280 euro i ett kombinerat bidrag på 1,3 miljoner euro. 2cureX delade bidraget med sina kliniska partners vid universitetssjukhuset Hamburg-Eppendorf (UKE) som man arbetar med för att anpassa IndiTreat till att kunna identifiera den bästa tillgängliga immunterapin för patienter med äggstockscancer.
Läs mer om projektet här.  
BioStock kontaktade Jürgen Kupper från 2cureX för att få en mer ingående redogörelse av hur denna nya automatiseringsplattform fungerar och hur den kommer att gynna cancerpatienter på sikt.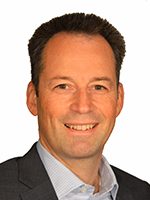 Jürgen Kupper at 2cureX, could you tell us more about how you got into this collaboration with Hahn-Schickard and IMTEK?
– The area of culturing patient-derived tumours in vitro receives a lot of attention these days and has brought us into contact with several parties through our clinical collaborations. We have already looked for some time into automating some tasks of our IndiTreat test. The opportunity to implement this with some very strong and reputable partners is fantastic and gives me a lot of confidence that we will make significant progress.
Could you go into more details about the main goal of this collaboration?
– The goal of this collaboration is to co-develop an automated platform for generating, handling and culturing tumouroids in the presence and absence of cancer drugs. In addition, we need to determine which drugs the tumoroids are resistant to and which drugs kill the tumoroids in vitro. Moreover, the platform needs to meet the requirements for personalized medicine in terms of miniaturization, standardization, automation, flexibility and throughput.
What are the main long-term implications of this collaboration and of automation of IndiTreat in general?
– The long-term goal for this development is to provide an automated solution that could enable 2cureX partner labs to implement Functional Precision Medicine testing by performing IndiTreat at their local facility without compromising the turnaround time and quality of the test.
In the press release, you talk about how automation of IndiTreat will provide 2cureX with a competitive advantage. Could you expand on this point?
– This is a highly innovative project that is truly "one of a kind." It combines the promise of Functional Precision Medicine that requires a skilled lab and highly specialized lab staff with automation. As a result, there will no longer be a need for shipping tumour samples to 2cureX laboratories. The technology will be readily accessible for many more hospitals and markets.
How important is this grant from the German Federal Ministry of Education and Research?
– This grant signals the innovative aspect of this project; the ability to "print" small 3D copies of a patient's tumour, provides significant value for clinicians, regulators and patients. The fact that the German Federal Ministry of Education and Research approved this grant application in the current environment is a real testimonial to the promise of this initiative. The support greatly contributes to translate this project into a reality and make IndiTreat® based Functional Precision Medicine available to numerous individual cancer patients.
Innehållet i BioStocks nyheter och analyser är oberoende men BioStocks verksamhet är i viss mån finansierad av bolag i branschen. Detta inlägg avser ett bolag som BioStock erhållit finansiering från.
Prenumerera på BioStocks nyhetsbrev