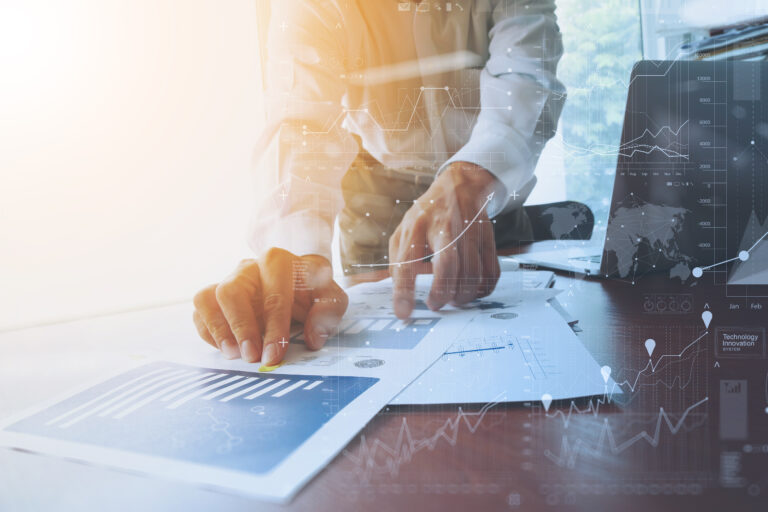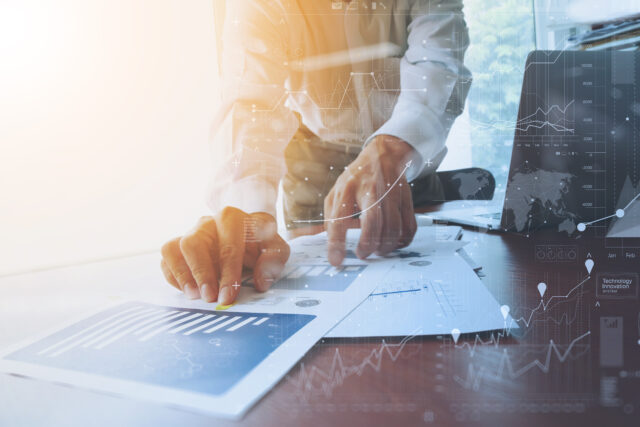 RhoVac appoints new Chief Development Officer
Rhovac's drug candidate, RV001, is being developed with the goal of targeting and destroying cancer cells with the potential to metastasise  and a crucial phase IIb study is currently underway. With RhoVac's Chief Operating Officer (COO), Anders Ljungqvist, approaching retirement, some managerial re-organisation is taking place at the company, and, in January, Steffen Wad Jørgensen has joined RhoVac as Chief Development Officer (CDO). BioStock met with Steffen to learn more about him and his new role within RhoVac.
RhoVac is a biotech company that was established in 2007. Its goal is to develop a drug able to kill cancer cells with the potential to metastasize, via the immune system. This is important as metastases, rather than primary tumours, are responsible for most cancer related deaths.
The company's drug candidate, RV001, is based on research showing that a protein called RhoC is overexpressed in metastatic cancer cells, giving them the ability to migrate, become embedded and grow within other tissue types. The drug candidate is able to trigger the body's own immune system to identify and destroy cells that overexpress RhoC, i.e., cancer cells with the ability to metastasise.
Positive results give vast potential
Since RV001 targets metastasising cancer cells, and not the cells of the primary tumour itself, the drug would be used as an add-on to common forms of primary tumour treatments like surgery or radiation therapy. As the RhoC target is prevalent in metastasising cells of many different types of cancer, the market potential for the drug candidate is noteworthy. Once approved, the drug would enter the vast immuno-oncology market, and it could have an impact on millions of patients worldwide.
In 2018, a phase I/II clinical trial in prostate cancer demonstrated a good safety and tolerability profile for RV001. More recently, RhoVac began a large international phase IIb study with RV001, which will include more than 175 prostate cancer patients in Europe and the United States. Included patients have already undergone curative intent therapy and the study's main objective is to evaluate to what extent treatment with RV001 can prevent or limit the progression of the cancer into metastatic stage in these patients.
Managerial changes
As RhoVac was about to launch its final large-scale clinical study – the phase IIb study in prostate cancer – the company started making some changes to its management team. In September last year, citing a "need [for] more resources in both the strategic and the operational areas [of the company]," Anders Ljungqvist, with retirement approaching, decided it was time for him to step down as CEO.
The board of directors then appointed Anders Månsson to the position. Månsson adds significant management and business development experience to RhoVac, which is no longer a small-scale, early development company, but one that will be investing about 150 million SEK in making its drug candidate ready for phase III and for partnering with a Big Pharma player.
Entering 2020 with a new CDO
More changes came in December when the company appointed Steffen Wad Jørgensen as Chief Development Officer (CDO), giving him the main responsibility of making sure that RV001 goes through the final stages of RhoVac's driven clinical development as planned and according to the agreed schedule.
Steffen's vast experience in drug development is important to RhoVac. It includes a long tenure with Lundbeck, where he was promoted to increasingly senior positions within project management in R & D, gaining comprehensive experience in both early and late development phases.
BioStock was able to meet Steffen Wad Jørgensen at the company's head quarter at Medicon Village in Lund to get a better feel for his background and his new role at RhoVac.
Steffen Wad Jørgensen, could you begin by telling us a bit more about your professional background?
– I finished my PhD at Rigshospitalet at Copenhagen University, within Clinical Immunology working with liver transplant patients and following their immunological status with the aim of preventing graft rejection after the transplantation.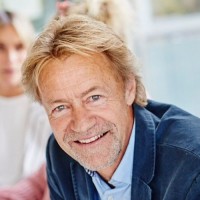 – I then started working in the Analytical and Formulation Development Department at Lundbeck, working to develop new analysis on both drug substances and drug products. Soon after, the company was transitioning from a line style of organization to a more corporate project style organization, and I moved to Corporate Project Management, that managed all kinds of drug development aspects and included all phases of development. I was there for more than 13 years managing teams of up to 10 people, working within early to late stage projects and collaborating with external companies, research organizations, academia, etc. through service-for-fee agreements and with outlicensing and inlicensing, which was very exciting.
– The work at Lundbeck gave me the opportunity to collect experience from all stages of development. One of the assignments that stood out was setting up a phase III clinical trial and getting the internal support and funding for that. It was particularly rewarding to see the drug reach the market after positive results.
– I learned a lot during my time at Lundbeck, particularly how to manage many key stakeholders in a late stage project – people from outside and especially inside like to put their fingers in a project and they need to be followed very carefully – which is something I bring with me to RhoVac.
Considering your previous experience of late stage development, do you expect to take RV001 into Phase III?
– It's not in the cards, as a small single-project biotech company like RhoVac would struggle to secure the funding needed to run a large phase III program in oncology. Also, there is great benefit in letting the company that will eventually commercialize the drug also run the phase III program.
– However, as we have substantial Big Pharma experience in our management team at RhoVac, we can use this to ensure that we view the project from a potential partner's perspective, and make sure that we deliver the project, ready for phase III, and meeting the demands of a Big Pharma partner.
How did you get recruited to the position of CDO at RhoVac?
– A good friend of mine contacted me and asked me if I would be interested working in a biotech company focusing on cancer vaccines, and he told me he could put me in touch with the founder of such company, which turned out to be Anders Ljungqvist. It's always been a dream of mine to work in a smaller company, where everything goes much faster compared to larger pharma companies where it can sometimes be difficult to see the rationale behind various strategic decisions.
– I've always wanted to be part of a company that can make a difference and working with cancer can have a huge impact on the lives of the patients, which is also a reason for my being very excited about this opportunity at RhoVac.
How has your first month with RhoVac been so far?
– There are enormous amounts of information that I still need to take in and there are many stakeholders to consider and manage as we move on with our phase IIb trial. We need to take the proper steps to ensure we continue to optimise the ongoing processes of the study.
– Anders Ljungqvist is "Mr. RhoVac," and I have lots to learn from him, so I remain humble in that respect. Luckily, there will be a smooth transition ensuring an optimal transfer of information to me, as Ljungqvist steps down from his COO position only in April allowing for a significant overlapping period. Also, Anders remains a major shareholder and he intends to stay on as a board member, and possibly also as a consultant for specific tasks as needed. So, we will certainly retain all his knowledge even though he steps down from the daily operational work.
As new CDO at RhoVac, what will be your main responsibilities?
– I will mainly be responsible for operational activities, which are development focused. I will also support our CEO, Anders Månsson, in Business Development activities, because prospective partners naturally want to inspect our increasing pool of results and understand the work we're doing. As such, we need to continuously build solid documentation for the due diligence of the partner candidates.
– In addition, as a part of the Executive Management Team, I will contribute to navigating the company strategically, making sure the steps we take are aligned with our resources – that is obviously key to success.
– I will also scrutinize the projects from every potential angle in order to minimize risk and maximize the value of the outcome – I consider myself an innovative person and I think I am effective and efficient in executing on plans, which will help us move forward quickly, economically and with the proper focus in the development of RV001.
What about your previous experience working at Lundbeck do you believe will be most influential as you take on this new role?
– Working with a lot of stakeholders simultaneously is something I can take with me from my previous roles – it's crucial that we utilize the capacity of all our stakeholders to a maximum.
– Also, in my many years as project manager I have learned that ensuring that everybody feels that they are part of a team and can see the bigger picture, is extremely important for bringing enthusiasm and motivation to employees and consultants, and for having a sound working environment in the company.
»The increasing recognition of the fact that the protein RhoC is involved in many aspects of cancer development and in many cancer types, opens up the opportunity to expand on the use of RV001 in many different cancers. This means that the product has an almost unimaginable long-term potential« — Steffen Wad Jørgensen, Chief Development Officer at RhoVac
As RV001 has entered phase IIb, what do you foresee as the biggest challenge moving forward in clinical development?
– The big challenge is that we need to remain consistent in delivering quality data and continue to ensure that we stick to the timelines agreed on. There are problems and obstacles in all projects, but these need to be quickly identified and overcome. Delivering on the phase IIb program as scheduled is our single biggest priority at RhoVac.
Apart from the phase IIb trial, are there any activities you find necessary to attract potential partners going forward? 
– We will consider how to further strengthen our preclinical data for our drug candidate, especially as regards being able to account for in further detail the immunological modes of action with RV001. This will add value.
– In addition, we will consider what we can do to further improve on the formulation of RV001 making it as user friendly as possible.
– Finally, it is of course important to get the word out on all the good work that we are doing, and on the success that we have had so far. Importantly, we just saw the publication of an amazing scientific review article on our target protein RhoC, confirming its many roles in cancer development, and calling for further development of therapy directed at this target. With RV001 already being in clinical phase IIb, RhoVac is clearly in the lead on this globally!
Also read: Nya forskarrön stödjer RhoVacs ansats (January 13, 2020, in Swedish)
Could you tell the BioStock readers what main short-term and long-term milestones you will aim for in the development of RV001?
– A short-term milestone would be to ensure that we have the last patient recruited on time, which we have communicated should be by the end of Q3 2020 at the latest. With that follows that the last patient has his last visit according to schedule in Q3 2021, which is a crucial objective.
– In the long-term, it's important that we support the positive clinical data, which we aim to get from the phase IIb trial in prostate cancer, with further clinical or pre-clinical data that support our case also in other cancer types.
In short, what makes RV001 special and how great is its potential?
– The increasing recognition of the fact that the protein RhoC is involved in many aspects of cancer development and in many cancer types, opens up the opportunity to expand on the use of RV001 in many different cancers. This means that the product has an almost unimaginable long-term potential.
At what point will we see RV001 being tested for other indications besides prostate cancer?
– Well, as already mentioned, the potential for other cancer indications is vast, but we still need to decide what specific indications would be optimal to study more thoroughly, and if we should prioritise going for breadth in terms producing evidence for RV001 in other cancer indications pre-clinically, or more depth, clinically.
– We are also considering RV001's potential as combination therapy, which is a very relevant and current discussion in the cancer care space, but we need to prioritize and manage the resources we have economically and choose wisely what adds the most value in relation to the cost. It is after all a luxury situation in a Biotech environment, to have secured funds for a three-year runway, as RhoVac did last summer. These are funds that we think will take us all the way to a successful exit.
Prenumerera på BioStocks nyhetsbrev