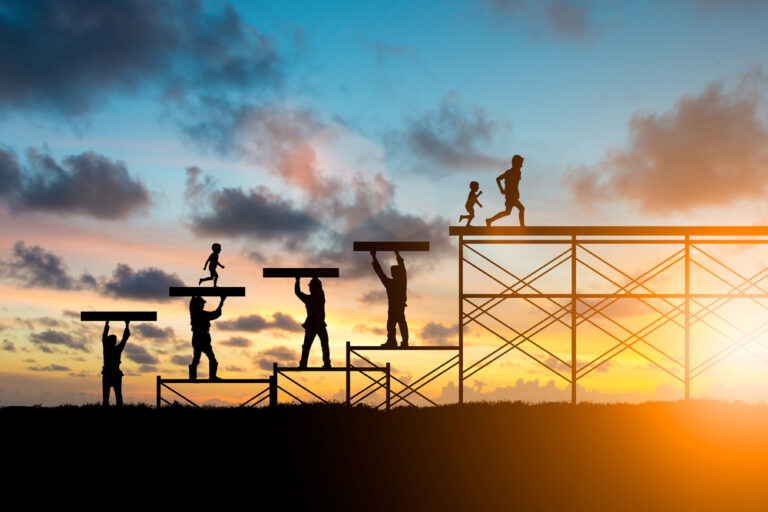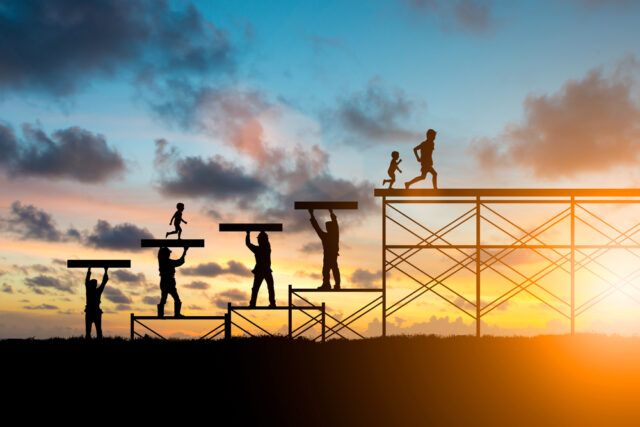 2cureX kommenterar den pågående cancerstudien
2cureX testar sitt verktyg IndiTreat i en klinisk studie med patienter med metastaserande kolorektalcancer. Igår meddelades att 35 av de 45 patienter som rekryterats till studien har genomgått behandling, baserat på testresultat från IndiTreat. Därmed ser bolaget ut att ha goda chanser att hinna behandla samtliga 45 patienter innan tredje kvartalet i år. BioStock kontaktade vd Ole Thastrup för att få veta vad vi kan förvänta oss från 2cureX den närmsta tiden.
När Världscancerdagen den 4 februari närmar sig, en dag avsedd att öka medvetenheten om de utmaningar som cancerpatienter och läkare ställs inför, påminns vi om behovet av nya och bättre behandlingar med potential att rädda liv.
Det finns dock andra sätt att rädda, eller åtminstone förbättra livet för cancerpatienter. Många cancerpatienter dör t.ex. inte på grund av att rätt behandling saknas, utan för att de får fel typ av behandling. En vanlig orsak till detta är att cancer attackerar kroppen på olika sätt beroende på vilken typ av cancer det gäller och vilka organ som drabbas, men också för att varje enskild patient är biologiskt unik.
2cureX – pionjärer inom funktionell precisionsmedicin
Detta har lett till ett uppsving för så kallad funktionell precisionsmedicin (FPM) – ett område som med innovativ teknik syftar till att exakt matcha dagens tillgängliga behandlingar mot varje enskild patient. I Danmark är bioteknikbolaget 2cureX en pionjär inom detta område och man är på rätt spår med utvecklingen av sin produkt IndiTreat, en teknik som baseras på FPM och som avses att lanseras officiellt senare i år.



Läs mer om IndiTreat på inditreat.com. Hemsidan lanserades i slutet av förra året och syftar till att förklara hur 2cureX FPM-teknologi fungerar.
Den kliniska studien med IndiTreat löper på smidigt
IndiTreat genomgår just nu kliniska valideringsstudier hos patienter med metastaserande kolorektalcancer vid Vejle universitetssjukhus, och de första positiva resultaten från studien tillkännagavs i februari förra året efter att man uppnått såväl de primära som sekundära slutpunkterna. Resultaten visade att fem av åtta patienter som behandlats i enlighet med IndiTreat-testresultatet hade uppnått progressionsfri överlevnad (PFS).
Igår meddelade bolaget att 35 av de 45 patienter som rekryterats till studien har genomgått behandling, vilket indikerar att alla patienter ser ut att hinna behandlas till det tredje kvartalet 2020. Eftersom patienter fortfarande rekryteras kommer slutförandet av studien till stor del att bero på sjukhusets resurser.
Bolaget specificerade också att resultaten från studien kommer att publiceras när alla 45 patienter har avslutat åtta veckors behandling och en uppföljande CT-scan.
"Because cancer patients are individuals"
2cureX IndiTreat-teknik har gott om potential, och resultaten från den kliniska prövningen. IndiTreat skulle inte bara hjälpa till att undvika ineffektiva behandlingar som utsätter patienten för både onödiga biverkningar och risken att utveckla läkemedelsresistens, utan skulle också ge läkare ett värdefullt verktyg i kampen mot cancer.
I arbetet med att lyckas med sin banbrytande FPM-teknik drivs 2cureX av kunskapen att varje cancerpatient behöver individuell behandling och att ingen enskild terapi kan fungera för alla patienter. Detta budskap understryks tydligt på bolagets webbplats där man också uttrycker sitt stöd för Världscancerdagen med citatet "because cancer patients are individuals".
BioStock har varit i kontakt med vd Ole Thastrup för att få ytterligare information om hur den kliniska prövningen fortlöper och för att prata mer om hur viktigt det är med en individualiserad cancerterapi.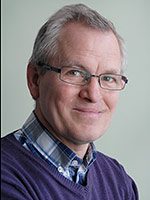 Ole Thastrup, why was it important to announce the progress of the clinical trial with IndiTreat in metastatic colorectal cancer patients?
– Last time we updated the market about this trial was in February 2019. We felt that when hitting 75 per cent of patients needed for concluding the trial, it was a good time to provide an update. When conducting clinical trials at prominent oncology centers, the patients are often offered to participate in a number of different trials. For the IndiTreat trial, it has been a pleasure for us to see that the patients are very interested in participating, making it possible for us to keep the timeline.
How has the collaboration with University Hospital Vejle been going so far? Have you been pleased with the way the clinical trial has been handled at the sites?
– I am very impressed with University Hospital Vejle. They have effectively communicated the concept and goals of the trial to the patients, which has led to the high recruitment rate. Further, they have been a very knowledgeable partner in designing novel treatment regimens to be included in the trial.
You mentioned in the announcement that the trial is running on schedule, with the final patient likely to be treated based on IndiTreat by Q3 of this year. How likely is it that you are able to stick to these timelines, and are there any factors that could delay the communicated timelines?
– The scheduled conclusion of the trial in Q3 is based on the recruitment rate we have seen over the last year. The Principal Investigator at the hospital, Lars Henrik Jensen from University Hospital Vejle, does not expect this rate to change in the coming period.
You have previously described starting pre-launch activities through collaborations in preparation for the official launch of IndiTreat later in 2020 – how does the clinical trial ultimately affect market launch, if at all? 
– It is important to remind readers that we already have the rights to commercialise IndiTreat in Europe, since the product has already received CE-IVD marking from the European regulators. As such, we are in active dialogue with several commercial stakeholders. The clinical trials, including the one in metastatic colorectal cancer, will continuously strengthen the potential of the IndiTreat test, and are a vital part of our product lifecycle development program to ensure a long term competitive advantage. This is one of the main contrasts with drug discovery companies, which rely on a cascade of clinical trials before moving towards commercialization.
2cureX's motto, as displayed on your website, is "because cancer patients are individuals." Could you go into more depth about what this means to you and the company?
– Our tagline has a double meaning: 1) each patient responds differently to a specific drug treatment and 2) each patient has a different personality and thereby different engagement with their treatment.
With individualised treatment, both these aspects will need to be taken into account.
How does IndiTreat fit into this motto?
– I think it fits very well. The concept of IndiTreat is to find the specific treatment that matches the individual patient. With regard to the patient's personality/engagement, we discuss with the patient  which treatments we plan to test for. Potentially, there could be treatments that have been approved by the European Medicine Agency, but that may not yet have been approved in the patient's home country. If such treatments come out positive from the IndiTreat test, the patient may have to travel in order to receive it.
February 4 is World Cancer Day. Does 2cureX lend its support to such an initiative to raise awareness, and, if so, how?
– We support World Cancer Day through our interactions with the national and international patient societies and also participate in various discussion forums; i.e, the Functional Precision Medicine Society. In Sweden, 2cureX also participates in "Kampen mot Cancer."

Innehållet i BioStocks nyheter och analyser är oberoende men BioStocks verksamhet är i viss mån finansierad av bolag i branschen. Detta inlägg avser ett bolag som BioStock erhållit finansiering från. 
Prenumerera på BioStocks nyhetsbrev