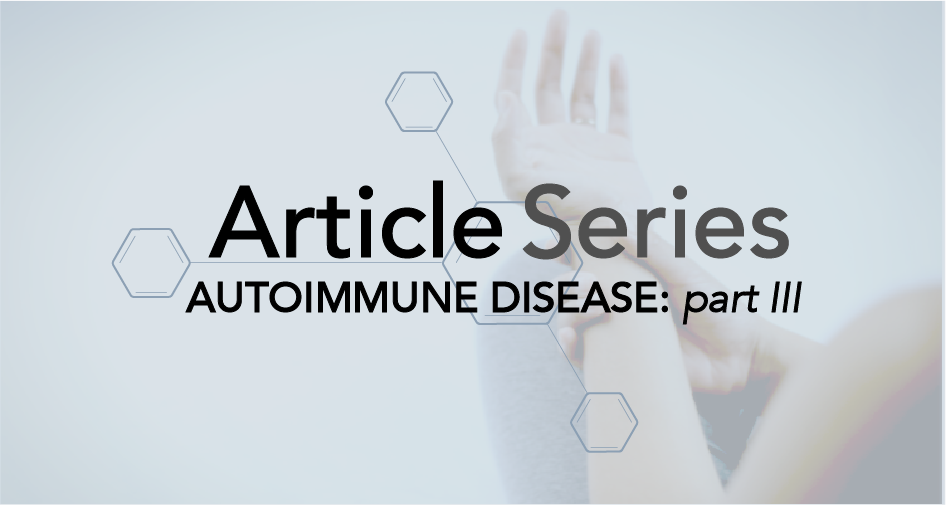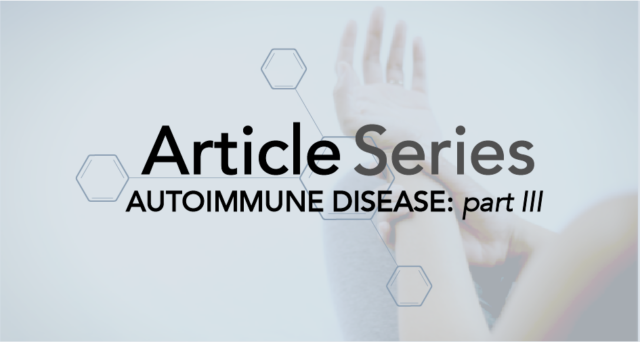 BioStock's article series on autoimmune disease: Drug Development for RA and MS
*Updated November 14, 2019
Therapies for autoimmune diseases are available but do not work for all patients, and when they do, side effects can be severe. There is a strong need for new therapies and therefore there is a large market potential, especially for treatments targeting rheumatoid arthritis and multiple sclerosis. In this third segment of the article series, BioStock takes a look at some Swedish companies that aim to take position in these markets by developing new drugs for RA and MS.
If you missed parts I and II of this series, you can find them here:
Part I
Part II
The vast array of autoimmune disorders bunched together as a group constitutes one of the largest pharmaceutical markets in the world. Market analysts value the market at more than 100 BUSD, and that it will reach 150 BUSD by 2025. The numbers compare to those of the cancer therapeutics market.
RA and MS make up almost 1/3 of the autoimmune pharma market
Rheumatoid arthritis (RA) is one of the most common forms of autoimmune disease; approximately 1 per cent of the global population is affected by RA. The high prevalence is reflected in the treatment market, which is forecast to account for about 1/5 of the total autoimmune disease market by 2025.
In parallel, the multiple sclerosis (MS) drug market is expected to reach similar levels by 2026. About 2.5 million people across the globe are living with MS; roughly 18,000 people in Sweden. Combined, RA and MS make up almost one third of the whole autoimmune disease therapeutic market – a clear indication of how crucial it is to find new therapies for this patient group.
Swedish companies focusing on RA and MS
Swedish big pharma giants AstraZeneca have a candidate in their pipeline targeting RA. AZD9567, is a small molecule designed to have immunosuppressant properties like those of glucocorticoid drugs, but with fewer side effects. The drug is currently in phase II clinical trials and has so far shown promising results.
In addition to AstraZeneca, a handful of Swedish companies have entered the fray in an attempt to develop treatments for RA and MS; these include Lipum and Cyxone.
Lipum believes they may have a way to treat RA
Lipum is a small private company based in Umeå

developing a drug based on an antibody that blocks the action of a protein called bile salt-stimulated lipase (BSSL), which appears to promote a chronic inflammatory response. This summer, the company chose its candidate, SOL-116, for treating juvenile idiopathic arthritis (JIA), a group of six autoimmune diseases with pathogenic mechanisms similar to those of RA but that affect children instead of adults. JIA is categorised as rare, meaning Lipum's candidate would have the potential to qualify for orphan drug designation (ODD). For more information on ODD read here.
Cyxone has both RA and MS in its crosshairs

Cyxone is taking a different approach toward treating both RA and MS

by developing immunomodulating drugs. Its RA candidate is Rabeximod, a small molecule with the ability to prevent immune cells from becoming pro-inflammatory. The candidate has previously shown good results in a phase II study, and Cyxone is currently preparing for a phase IIb study using exactly the same protocol, but this study will last 24 weeks instead of 12. The purpose of the study is to confirm the significant effects observed after 16 weeks treatment with Rabeximod in RA. In September, Cyxone announced it was exploring ODD for Rabeximod.
The company's MS candidate, T20K, is being developed from unique plant-based proteins called cyclotides. These have demonstrated the ability to inhibit pro-inflammatory cytokines like interleukin-2 (IL-2). T20K completed the preclinical program earlier this year and showed favourable safety and tolerability in first-in-human trial run this summer.
Digging into the challenges of RA and MS drug development
BioStock was able to get in touch with the CEOs of Lipum and Cyxone to discuss the challenges related to developing effective treatments and more effective diagnostics for autoimmune diseases such as RA and MS.
Lipum
Einar Pontén, CEO of Lipum, do you think your candidate-to-be has the potential to become a viable treatment for most, if not all, autoimmune diseases?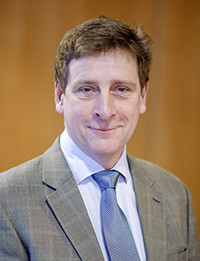 – That is of course what we wish and, so far, there is no reason not to believe that. Currently, we are encouraged by our pre-clinical results from models for the autoimmune diseases Rheumatoid Arthritis (RA), Juvenile Idiopathic Arthritis (JIA), and Inflammatory Bowel Disease (IBD).
– Interestingly, we have also seen positive results in models where anti-TNF antibodies do not work. This indicates that we provide a new and unique mode of action. That is very promising for treatment of large groups of patients that are non-responders or only get a transient effect from anti-TNF biologicals, most of them blockbusters.
Why is JIA your main focus at the moment and how important is it that your candidate get orphan drug designation?
– Some of our founders have lifelong careers in paediatrics. It was during their research on the role of the protein BSSL in breast milk, for nutrition of infants, that they discovered its importance for chronic inflammations. Then they have also seen the high medical need for improved drugs for JIA.
– Moreover, an orphan drug designation would facilitate our in-house development all the way to clinical proof of concept in phase II studies. So, it is quite important to get it, but I feel confident since the assessment by regulatory expertise has been positive. We intend to submit the application during the course of this year.
From your perspective, what are the biggest challenges for companies like yours working to develop new treatments for RA, and how do you surpass those challenges?
– One of the benefits of an orphan drug designation is that fewer patients are required for clinical trials. Thanks to our network we believe it will be feasible to attract interest and to engage a sufficient number of clinics and patients at a reasonable cost. For an indication like RA this becomes considerably more difficult to organise and the costs are normally beyond reach for a small company.
– That is why we actively are looking for partners and there is also an increasing interest from big pharma to engage earlier. In recent and coming years quite a number of blockbuster patents have or will expire, and it is obvious that drugs with a complementary mode of action are needed. I think we will see big pharma activities in a much earlier stage than before.
Cyxone
*Note: since the original publication of this article, Kjell G. Stenberg has stepped down as CEO of Cyxone.
Kjell G. Stenberg, CEO of Cyxone (with autoimmune experience from AstraZeneca), you are focusing on both RA and MS by using two very different approaches that both aim to reduce the pro-inflammatory aspects of the immune system. What makes you confident that such approaches will not interfere with the healthy aspects of inflammation?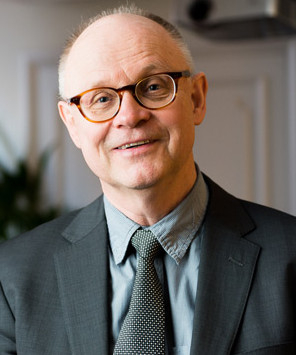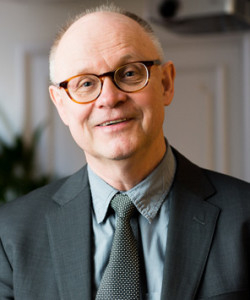 – Inflammation is the immune system's response to harmful stimuli and an important defense mechanism. Autoimmune diseases are the result of the immune system attacking the the body's own healthy cells rather than a harmful stimulus, and like other drug developers, our treatments target these specific, harmful, attacks. Both candidates have in preclinical and clinical studies, respectively, demonstrated low toxicity levels, which means that they are good at targeting the harmful attacks while largely sparing other parts of the body.
How are your approaches unique?
– Rabeximod belongs to a new class of molecules and is positioned to treat patients who have stopped responding to, or never responded to, the current first-line treatment. The drug candidate has shown significant therapeutic effect (at 16 weeks) with mild side effects, which would delay the need for biological pharmaceuticals that come with strong side effects. Therethrough, Rabeximod could improve the patients' quality of life through enabling a longer period of time before the strong side effects of biologicals become unavoidable for the patient.
– Our approach with T20K is unique in that no other available treatment is targeting early disease intervention for MS, whereas T20K has displayed prophylactic properties in preclinical studies. This means that the candidate could potentially mitigate or even prevent a patient's forthcoming episodes of MS, which would significantly improve the patients' quality of life. If patients could continue their life without disease symptoms, an MS diagnosis would no longer be equal to a gradual loss of a normal life.
Do you envision being able to target other diseases with Rabeximod and/or T20K in the future?
– Autoimmune diseases are a broad group of diseases, and we, at the moment, have chosen to focus on RA and MS. Our candidates, however, attack some of the root causes of these inflammatory diseases, meaning that other types of inflammatory diseases could become relevant for our drugs in the future.
From your perspective, what are the biggest challenges for companies like yours working to develop new candidates, and how has Cyxone dealt with such challenges?
– The biggest challenges are similar to those of any drug development company and include obtaining financing for the development of the company and the candidates, securing access to human capital, and coordinate several complex projects in parallel. In order to be successful, it is important to ensure attention to detail and to surround oneself with an experienced, hardworking and dedicated team, as well as competent and reliable external partners. I am happy to say that we've managed to do that at Cyxone, which I believe helps reduce the manageable risks and challenges of drug development. Regarding the external risks and challenges, which are beyond the developer's control, my conviction is that it is experience from similar situations that enable the developer to counter these as they appear. Therefore, I am grateful for the many years of expertise gathered within Cyxone's internal management team, as well as with our external development partners, which makes us well prepared for the next step in the development of our candidates.
BioStock would like to thank the  CEOs of Lipum and Cyxone for their contribution to this article series. Stay tuned for the final segment of this series coming out July 8, where we talk to the CEOs of Hansa Biopharma and Saniona, two Scandinavian companies working on finding a common denominator for most if not all autoimmune diseases.
The content of BioStock's news and analyses is independent but the work of BioStock is to a certain degree financed by life science companies. The above article concerns a company from which BioStock has received financing.
Prenumerera på BioStocks nyhetsbrev