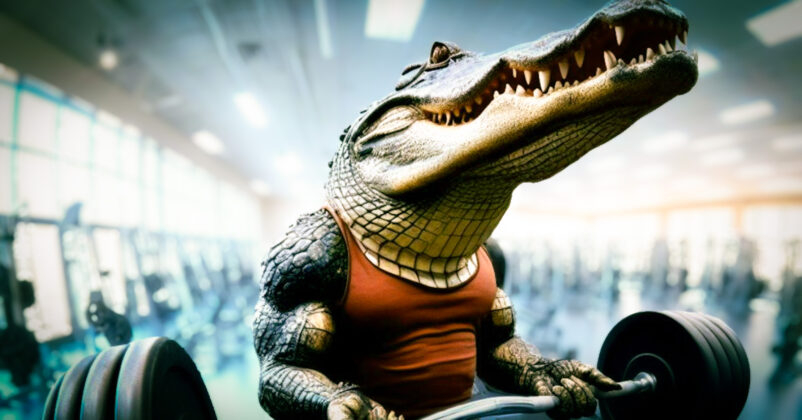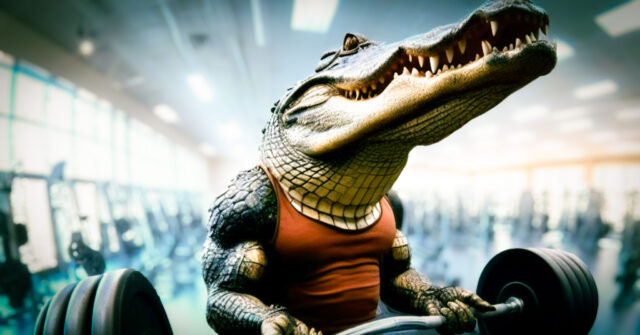 Strong Q3 performance for Alligator Bioscience
Alligator Bioscience has reported a productive quarter, showing significant advancements in its cancer therapeutics pipeline, particularly its lead asset mitazalimab, which received Orphan Designation in Europe. Moreover, the company reached another milestone in its partnership with Orion Corporation and strengthened its financial foundation through a successful warrant exercise. The stage is set for a promising final quarter of the year, with key data slated for release in early 2024. BioStock spoke with CEO Søren Bregenholt to learn more.
Alligator Bioscience is a biotech company focusing on the development of innovative cancer therapies. Their lead asset, mitazalimab, has been making positive strides in clinical development. Specifically, in the OPTIMIZE-1 phase II study which assesses its efficacy and safety when combined with mFOLFIRINOX as a first-line treatment in metastatic pancreatic cancer.
Interim data from June 2023 showed that mitazalimab achieves superior overall response rate (ORR) and duration of response (DoR) compared to the matched cohort receiving standard of care chemotherapy. As the study progresses with longer time on treatment, the clinical outcomes are expected to continue improving, demonstrating mitazalimab's great potential as a first-line treatment for pancreatic cancer patients.
During Q3, Alligator was selected to present its mitazalimab data at major global oncology conferences like AACR  (American Association for Cancer Research) and CICON (International Cancer Immunotherapy Conference). These presentations have highlighted mitazalimab's ability to activate the immune system and enhance anti-tumour responses to chemotherapy. Some of the findings were also published in the scientific journal Cells. Read the latest here.
Regulatory achievements and IP
The third quarter also saw significant regulatory and intellectual property achievements for Alligator. In particular, the European Medicines Agency (EMA) granted mitazalimab Orphan Designation for treating pancreatic cancer. This is a significant achievement as it comes with considerable regulatory and financial benefits, including a ten-year marketing exclusivity period in European Union member countries. The decision follows a similar designation granted by the US Food and Drug Administration (FDA) earlier this year, strengthening the commercial prospects for mitazalimab in both the European and US markets.
Additionally, the European Patent Office granted the company a new patent covering mitazalimab's composition of matter until 2038. This is a key addition to Alligator's overall patent portfolio and provides vital additional protection for mitazalimab in Europe.
Collaborations and financial standing
Alligator's research collaboration and license agreement with Orion Corporation, aimed at the discovery and development of new bispecific antibody cancer therapeutics, has shown signs of progress during the quarter. By attaining Technical Feasibility in the second collaboration programme, Alligator is set to receive a new milestone payment.
Furthermore, during Q3, Alligator has strengthened its financial position. Through a warrant exercise, the company successfully raised SEK 13.8 million. This financial boost comes in addition to their preferential rights issue in May, which secured SEK 181 million for Alligator.
CEO comment
Thanks to all these advancements, the company is in a robust position as it moves towards the final part of the year and the announcement of the top-line results from the OPTIMIZE-1 phase II study expected in early Q1 2024.
BioStock reached out to Alligator's CEO Søren Bregenholt to get his take on the company's progress during Q3.
Søren, what is the biggest take-away from Alligator's Q3 performance?
– While we had an important data readout in Q2 this year, Q3 was used to leverage the data generated to date, present and discuss it with the medical community, specialised investors and potential partners. We did report on positive achievements such as the EMA Orphan Designation and the new patent for mitazalimab, but it is obvious that we are looking forward towards the OPTIMIZE-1 top-line readout early next year.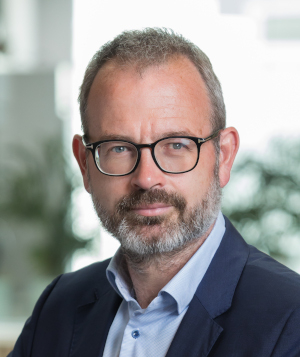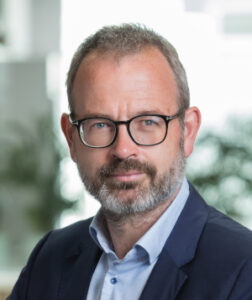 Could you expand on the benefits of attaining Technical Feasibility in your second collaboration programme with Orion?
– This collaboration with Orion utilises Alligator's proprietary technology platforms and specifically our RUBY bispecific format to discover and develop new immuno-oncology therapeutics. Alligator is often regarded as a mono-asset company, entirely focused on mitazalimab and with the remaining of the pipeline and platform overlooked and given no or little credit.
Achieving technical feasibility showcases the robustness and capability of our technology platforms. In particular, we managed to generate bispecific antibodies which are activated only in the presence of pre-specified antigens. Another important point, from a strategic perspective, is the ability these collaborations give us to expand the number of indications we can target and to generate additional value for our shareholders.
The warrant exercise stemming from the rights issue earlier this year gives Alligator some financial leeway moving forward. How much leeway exactly?
– As we promised our shareholders, the rights issue and subsequent warrant exercise will get us through the next important inflection point for the company – the OPTIMIZE-1 top-line readout. We can also complete preparations for Phase 3 including regulatory discussions and pursue potential partnering opportunities.
Finally, can you give us a preview of Q4?
– Over the next couple of months, we expect to update you on the clinical progress of our co-development asset ALG.APV-527 and potentially provide more visibility on the best path to market for mitazalimab in pancreatic cancer. On December 1st, we will host a Capital Markets Day where we will give a comprehensive overview of the Company's strategy, technology platforms and their potential, all pipeline programs – clinical and preclinical – and our partnerships that provide us with substantial optionality with mitazalimab and beyond.
The content of BioStock's news and analyses is independent but the work of BioStock is to a certain degree financed by life science companies. The above article concerns a company from which BioStock has received financing.
Prenumerera på BioStocks nyhetsbrev