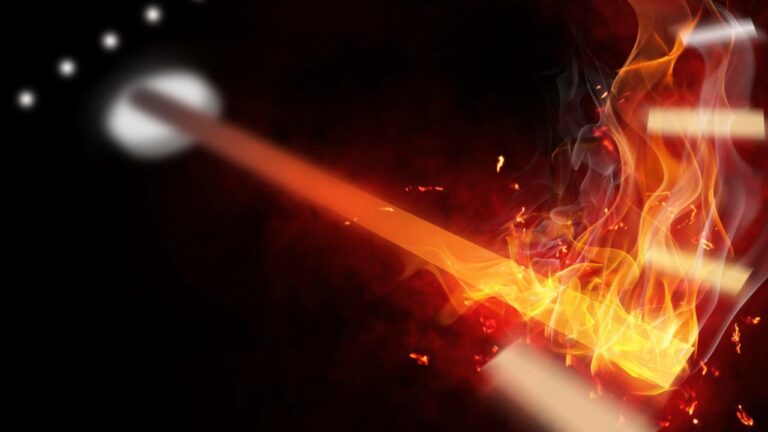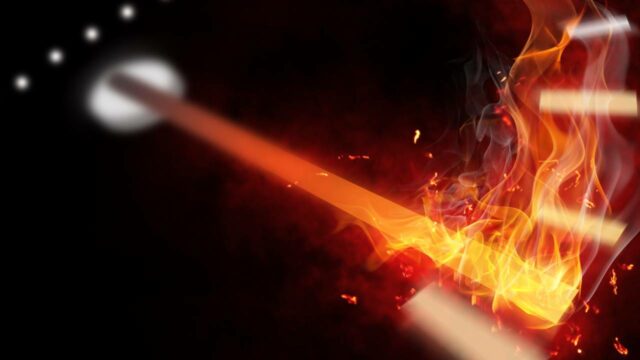 PHI's CEO reflects on the Company's momentum
Medtech company PHI has experienced a dynamic year, with multiple significant advancements resulting in a 230 per cent surge in the company's stock price so far this year. BioStock reached out to PHI's CEO, Patrik Eschricht, to delve into what latest developments have contributed to the heightened enthusiasm surrounding the company.
Phase Holographic Imaging (PHI) provides time-lapse imaging products tailored for cell research and long-term cell analysis. Over the last two years, PHI has redirected its attention to regenerative medicine, an expanding domain dedicated to repairing or replacing impaired cells and tissues in healthcare and holding the potential to cure today's incurable diseases.
PHI employs Quantitative Phase Imaging (QPI) in its product solutions, enabling cancer or stem cell scientists to get more reliable results for various frontline research areas. Compared to conventional imaging standards, PHI's solution is cell-friendly and suitable for biomedical research – not least in regenerative medicine.
A new golden standard for cell quality control
QPI technology has the potential to enhance cell therapy manufacturing in regenerative medicine by allowing precise monitoring throughout the manufacturing process, ensuring optimal results, patient safety, and treatment effectiveness. Using QPI, cell images and quantitative data on cell quality and characteristics can be obtained without harming the cells. According to PHI, this non-invasive method fits seamlessly into the manufacturing workflow, unlike other quality control methods that require removing precious cells from the process.
Today, PHI is leading a project in collaboration with ReMDO, SAS, BioSpherix and QIAGEN at the Wake Forest Institute for Regenerative Medicine (WFIRM), NC, USA. With PHI's biomedical engineer stationed at WFIRM, the partnership has made notable progress in running live cell experiments and collaborative efforts.
The project aims to create a cell quality control and data storage system in a format called the "Cell Report Card" and establish HoloMonitor's QPI technology as a standard for cell quality control in regenerative medicine.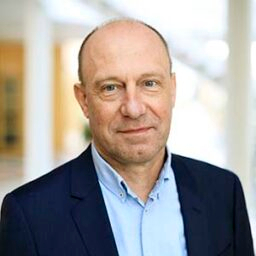 Comments from the CEO
To explore the recent influx of news and reports that have been fuelling enthusiasm and bolstering PHI's stock price this year, BioStock reached out to Patrik Eschricht, CEO of PHI.
Patrik, PHI's goal is to establish HoloMonitor and QPI as the gold standard for cell quality control in regenerative medicine. Can you share the key steps you're focusing on to achieve this?
– Our mission is clear: positioning HoloMonitor and QPI as essential tools for cell quality control in the regenerative medicine industry. We're laying the groundwork through strategic partnerships and pushing for GMP approval as a fundamental first step. By integrating QPI measurements into every stage of the process, we're enabling a smoother, safer approach to cell quality management that not only enhances cell therapy production but, most importantly, patient safety. Our active role in collaborations and dialogues with potential new partners is focused on developing the necessary technologies and protocols. Our goal is to contribute to making regenerative medicine more cost-effective, accessible, and safe for patients.
Your global marketing efforts to advocate for QPI are underway. What strategies are you employing to introduce HoloMonitor to regulatory authorities, pharmaceutical companies, and researchers worldwide?
– We're strategically targeting industry conferences and publishing our insights to strengthen PHI as a thought leader in QPI. We're not only amplifying our message through various industry channels, but also deepening our involvement with key organizations in regenerative medicine, like The Alliance for Regenerative Medicine (ARM) and ATMP Sweden, to expand our influence.
Your partner, WFIRM, is a finalist in the US National Science Foundation's (NSF) Regional Innovation Engines competition, with a potential award of up to 160 million USD. Will a win affect your partnership?
– PHI is an integral part of the Regenerative Medicine Development Organization (ReMDO), located at WFIRM, so as a key collaborator, we naturally endorse WFIRM's application for the government grant [Read more here.] We're rooting for them — their win could be a game-changer for developing regenerative treatments. The spotlight's on them for their innovative work, and with our collaborative projects already showing promise, this could open up even more groundbreaking opportunities. We're excited to see the outcome later this year.
This summer's worldwide rollout of the new HoloMonitor M4FL has marked a milestone for PHI. Could you shed light on the influence on your sales landscape and share any initial achievements?
– The rollout of M4FL has indeed been a key event for everyone at PHI. With the new HoloMonitor fluorescence add-on, we grew our product offering and the list of applications and research areas for our HoloMonitor users. We've successfully installed systems across Europe and the US and are engaging existing HoloMonitor M4 users and prospective clients. To ensure our distributors are well-equipped, we've prioritized organizing hands-on training sessions.
Altium became PHI's largest investor in March 2023 [read more here]. With the latest news of Altium intensifying its support with an additional investment of 9,9 MSEK, PHI is poised for one more financial infusion, pending shareholder approval at an extraordinary shareholder meeting on November 15. Can you discuss the anticipated impact of the direct issue (read more here]?
– Looking at the proposed direct issue on the table, I see a win-win for everyone. With a direct issue, we're steering clear of pitfalls associated with rights issues, which could adversely impact the success of the TO 4 series. By choosing a direct issue, financial costs are kept down, which is great for us and our shareholders. Also, Altium's increased involvement is a testament to its confidence in PHI's vision and strategy. It sends a strong message. The proposed direct issue would, together with our sales trajectory, set up our financial runway beyond 2025. This development is encouraging. It provides a robust framework for PHI to accelerate our growth and enhance our innovation pipeline with financial security.
How would the proceeds of the direct issue be used?
– The capital raised from the direct issue will be strategically channelled into advancing our endeavours in regenerative medicine, as well as achieving GMP certification — both key objectives outlined in our 2022 rights issue. The timing is optimal for us to accelerate these critical projects, ensuring our operations are well-supported and sustainable beyond 2025.
The extraordinary shareholder meeting on November 15 will also vote on signing Altium as a global PHI distributor [read more here]. How will Altium's expertise in distribution, marketing, and sales benefit PHI's growth and objectives?
– Having Altium as a global distributor also enriches us with a trusted long-term partner. I see their vast network and industry expertise as a key to expanding our market footprint. This partnership allows PHI to focus on our strength: innovating with QPI technology – focusing on regenerative medicine applications. I look forward to seeing Altium's infrastructure and connections elevating our HoloMonitor product line across markets and supporting our development toward positive cash flow and financial sustainability. The decision to formalise this partnership will be a significant agenda item at the shareholder meeting on November 15.
To conclude, PHI's stock price has experienced a significant upswing this year. What do you view as the primary drivers behind the heightened investor interest, and how will this positive momentum be sustained in the years ahead?
– PHI is in a transformative era. We are progressing to the much larger clinical market and regenerative medicine on all fronts. Successes like TO 3 and advancements in our ReMDO project highlight our momentum. Finding a trusted long-term partner and major investor in Altium this year has fostered confidence as we work towards making HoloMonitor's QPI technology a cell quality control standard. The strategic shift of sales to our distributor network allows us to sharpen our focus on innovation and product development, which is critical for sustaining growth and investor interest moving forward.
Also read: Altium fuels PHI's forward drive (Nov 9, 2023)
The content of BioStock's news and analyses is independent but the work of BioStock is to a certain degree financed by life science companies. The above article concerns a company from which BioStock has received financing.
Prenumerera på BioStocks nyhetsbrev