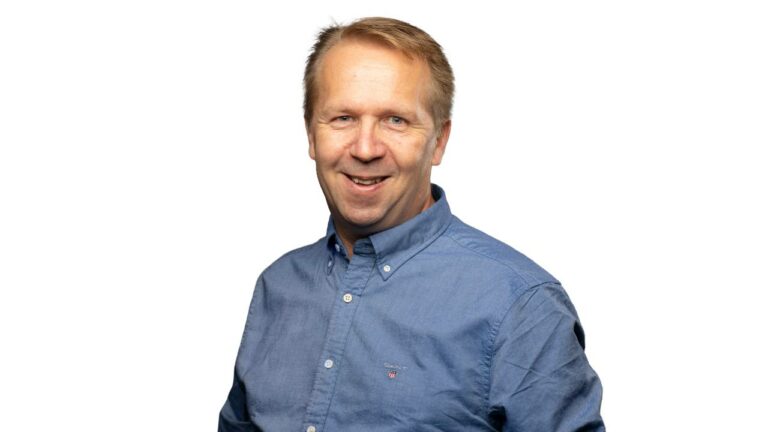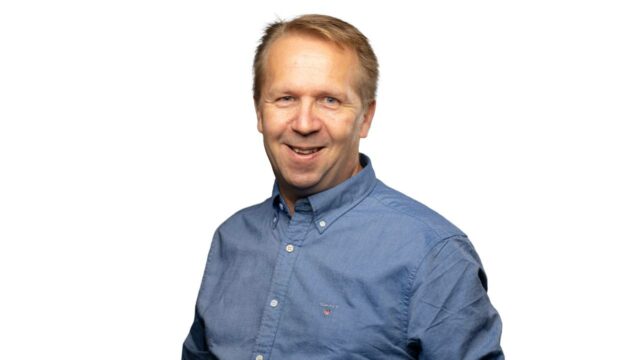 Ola Sandborgh takes over as CEO of Lipum
Lipum has appointed Ola Sandborgh as their new CEO, effective from December 1, 2023. With over 30 years of experience in the pharmaceutical industry, he takes over the helm from current CEO Einar Pontén, who will remain in the company in a new role focused on business development. BioStock had the opportunity to interview both Sandborgh and Pontén about the upcoming CEO change and the company's development plans.  
Lipum is developing a new biological drug for the treatment of chronic inflammatory diseases. The company's drug candidate SOL-116 is an antibody that blocks Bile Salt-Stimulated Lipase (BSSL), which is a novel mechanism of action for the treatment of inflammation.
SOL-116 is currently in clinical phase I with focus on the treatment of rheumatoid arthritis (RA).  
New CEO strengthens the company for phase II
The company is now strengthening its management for phase II by appointing Ola Sandborgh as its new CEO. Ola has a strong background in the pharmaceutical industry, with a focus on commercialisation, product and business development. He most recently served as Vice President Immunology & Specialty Care at Swedish Orphan Biovitrum (Sobi) and has previously held senior positions at Pfizer and Sanofi Pasteur MSD. 
Sandborgh will take over the role as CEO from Einar Pontén, who has successfully transformed Lipum into a publicly listed clinical stage company.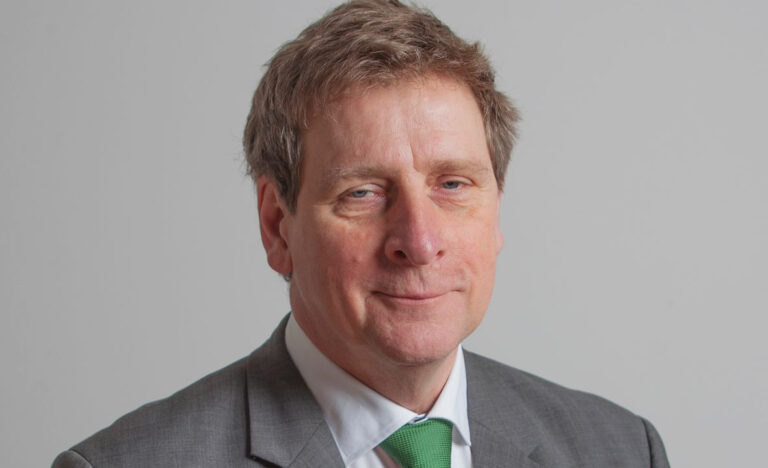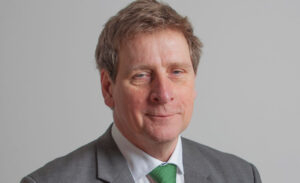 Ola Sandborgh and Einar Pontén comments on the CEO transition
BioStock took the opportunity to talk with both Ola Sandborgh and Einar Pontén regarding the change of CEO.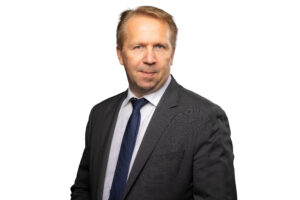 Ola, congratulations on your new role as CEO of Lipum! Could you first briefly tell us about your professional background in the pharmaceutical industry?
–  With over 30 years in the pharmaceutical industry, I have worked in both large global pharmaceutical companies and smaller ones. I started at Glaxo in 1991 and have since worked at Pfizer, SPMSD, and in the last eight years at Sobi.  
– In addition to a solid commercial background, I have broad experience in development projects in both early and late stages. I also have significant experience in product acquisitions, in-licensing, and collaboration with partners. 
– I believe that my profile fits well with Lipum, and that it is a natural next step considering the phase the company is currently in. It is important to note that the current CEO of the company, Einar Pontén, will continue to be part of the organisation in a different role. Together, we will strengthen Lipum for the next phase of development.
Einar, how do you view the timing of the CEO transition? 
–  I believe the timing is optimal. We are preparing for phase II and potentially, eventually, multiple parallel studies. I discussed with the board even before we initiated clinical trials that it might be time to execute a CEO transition for the next developmental phase, as entering clinical trials marks a significant change for the company. 
– I joined Lipum in its early stages, where my entrepreneurial side was particularly advantageous. Since then, Lipum has evolved into a fully-fledged pharmaceutical company with new needs. Hence, I believe that having a CEO with Ola's experience is highly fitting. To summarise, I find both the timing and the choice of person to be perfect
What is your new role in the company? 
– It is a two-folded role. Firstly, I will be transferring routines, knowledge, and key relationships to Ola, essentially serving as a sort of "sidekick". The second part revolves around supporting business development.
Ola, what attracted you to role of CEO at Lipum?  
– I believe the CEO position at Lipum fits me like a glove. I have extensive experience in immunology and the field of inflammation and have been working with several anti-inflammatory drugs in the past. The opportunity to contribute to Lipum's development of a new promising drug is simply something I could not say no to. 
– Lipum has a product that can make a difference for many patients and their families. By targeting the BSSL target molecule, SOL-116 offers a new mechanism of action with the potential to address an unmet medical need. Even though there are good treatments for rheumatoid arthritis currently available, many patients still do not receive adequate help.
– The company's expertise, size, and developmental stage were also crucial in my decision to take on the role of CEO. But the most important aspect for me is that we have a product that can be a valuable asset for patients. It looks very promising and positive, but we still have a long way to go before we have all the answers.  
What values are most important to you in your leadership?  
– I come from a small town in Värmland where my childhood was characterised by team sports. This made me understand the importance of leadership early on and has also shaped me into the leader I am today.  
–  My three cornerstones are being present, listening and efficiently delegating work. Succeeding in creating and developing an organisation where everyone collaborates results in a synergistic effect. I look forward to leading Lipum's organisation, which is a complete team of talented and competent individuals. My goal is to maximise the full potential of the organisation. 
What will be your initial main focus as CEO of Lipum?  
– I will focus on getting to know the organisation and become a natural part of the day-to-day operations. It is also important to ensure that we have financing in place for the next steps and continue to build Lipum as a brand among shareholders, investors and potential partner companies. It takes a continuous supply of capital to succeed in taking a product all the way to the market.  
– One of my first assignments was to participate in Umeå På Börsen on 14 November. 
Einar, what are your thoughts on Ola as the new CEO of Lipum? 
– I am very pleased with the choice of Ola as CEO! The recruitment process has been handled by the board with the help of a headhunter, but it was a a shareholder's recommendation that initially brought Ola to our attention as a valuable asset for Lipum. The board pursued this recommendation when seeking CEO candidates.  
How would you summarise your time as CEO of Lipum?  
– It has been great fun! I really value my relationship with the employees that I have had complete trust in. At the same time, I feel that they have appreciated my leadership.  
– I have also built up a valuable relationship with the shareholders. Many of them have strong ties to the company and have followed our development for a long time. We have succeeded in delivering what we have promised and built trust among shareholders.  
– I am convinced that the company needs a new CEO at the stage we are at now. Bringing in new energy and expertise will benefit the company in the long run. I look forward to being a part of the company's development, even if it is in a different role. 
Ola, how do you view your way into the company?  
– It is a natural next step in my career. During the last couple of months, I have run my own consulting business where I have offered strategic advice to pharmaceutical companies, with a particular focus on the transition to commercial operations. My intention was to help Lipum as a consultant but it ended up with a job, thus a different way in but just as interesting and fun! I now look forward to becoming part of Lipum's team and putting all my focus on the company's development into phase II and planning for future deals and commercialisation of our unique asset, SOL-116.
What challenges do you see as the new CEO of Lipum and in the company's continued development? 
– The initial challenge is to step into my role as CEO as quickly as possible so that I can start to act and work fully. I have a strategy and plan to achieve this, which is extra important as Lipum is a partially virtual team where not everyone islocated in the same office. 
– When it comes to Lipum as a company, we are facing challenges that all pharmaceutical companies experience in this phase. The goal is, of course, to get the results in place that are required to be able to move forward in the development plan. So far, the phase I study looks very promising, where the SAD part has been completed and the MAD part is ongoing. 
– Getting this far without encountering any significant problems is a good start, but the real answers will come when the phase II results are available. Only then will we know what the effect looks like. We have a long way to go before the product can reach the market, and it is important to get support from investors and partners to realise our goal. But since I come from that world, I think I can handle it in a good way and secure the right partner and the right support along the way. 
What is your overall vision for the company? 
 – The primary goal is to develop SOL-116 so that it can reach the market and provide benefit to patients with rheumatoid arthritis. Furthermore, I see possibilities in other areas. I believe that SOL-116 could be used in a large number of indications in the field of inflammation. It is just a matter of finding the best selection and plan to be able to help even more patients. 
The content of BioStock's news and analyses is independent but the work of BioStock is to a certain degree financed by life science companies. The above article concerns a company from which BioStock has received financing.
Prenumerera på BioStocks nyhetsbrev