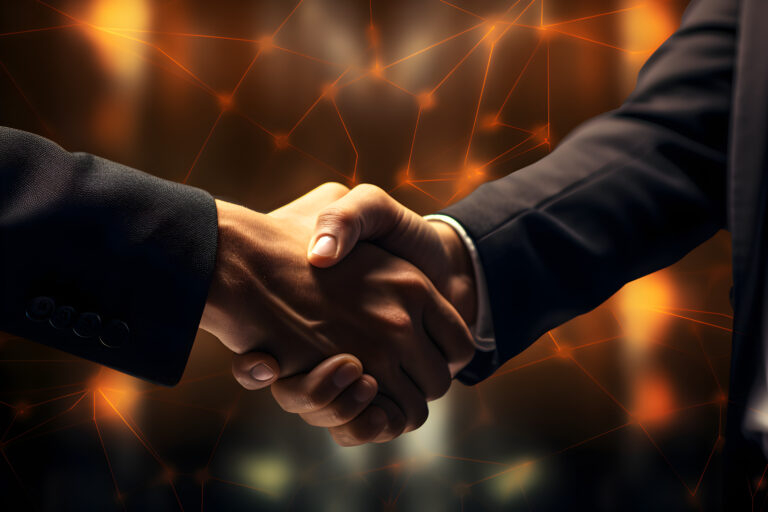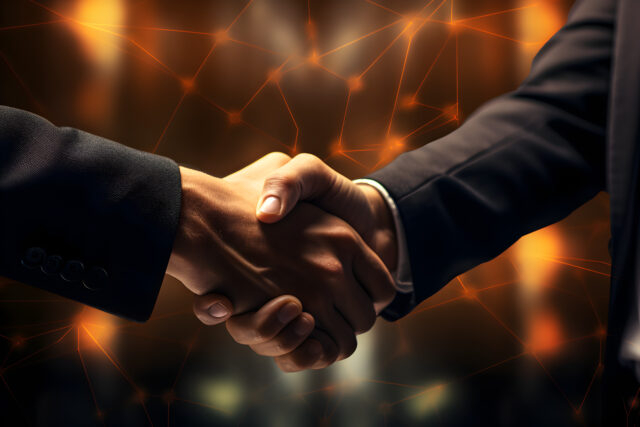 Lipum's SOL-116 sparked interest at BIO-Europe 
On November 6-8, it was once again time for BIO-Europe, Europe's largest partnering conference in the life science sector. Lipum's CEO Einar Pontén and business developer Sven Undeland were there to present the latest progress in the company's drug development to potential partners and investors. Einar Pontén shared his insights from this year's BIO-Europe in Munich. 
Lipum is an Umeå-based biopharmaceutical company that develops a biological drug with a new mechanism of action for the treatment of inflammatory diseases, with an initial focus on rheumatoid arthritis. The company's antibody SOL-116 blocks Bile-Salt Stimulated Lipase (BSSL), which is a unique target molecule for the treatment of inflammatory diseases. 
Completing phase I study and preparing for phase II
SOL-116 is currently being evaluated in a clinical phase I study, with planned reporting of results in 2024. So far, the results have confirmed that SOL-116 is safe and well tolerated in humans.  
Once the study is concluded, Lipum plans to initiate a phase II study as soon as possible. They are currently preparing for this study through discussions with contract research organisations and the Medical Products Agency. Additionally, the company is in ongoing discussions with potential partners for the continued development of SOL-116.  
BIO-Europe 2023
To promote opportunities for partnerships, Lipum participates in various types of partnering conferences, withBIO-Europe being a priority. This year's conference was held in Munich, Germany, and attracted more than 5500 participants from 60 countries and 2220 companies.  
BIO-Europe is a central meeting place for business leaders in the life science sector and creates opportunities for networking, meetings and partnerships. In addition, BIO-Europe is an important platform for discussing current trends and challenges in the industry. 
Lipum's CEO reflects on BIO-Europe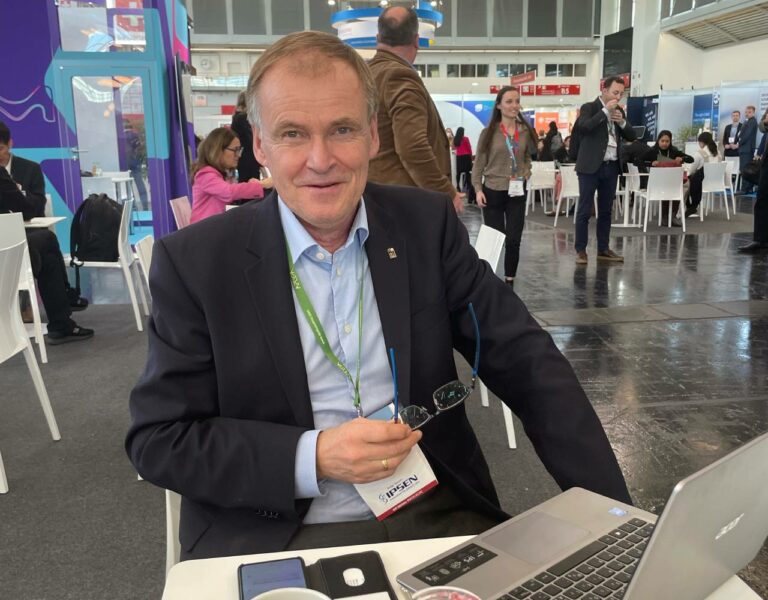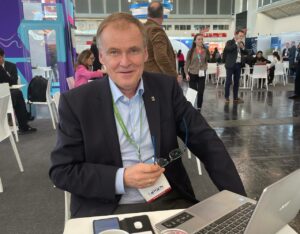 Lipum's CEO Einar Pontén and business developer Sven Undeland had the opportunity to meet a large number of potential partners in pharma as well as some venture capital players during BIO-Europe. BioStock reached out to Einar Pontén to gain more insight into the discussions that took place during the event. 
First of all, what was Lipum's main goal in participating in the conference?  
– We were there to meet both potential partners and investors. We have talked to many of them before, so we gave them an update on the very latest progress and told them about our next steps. It is equally important to get their comments and recommendations so that we produce the results that they request. We also initiated new discussions with companies that we have not met before.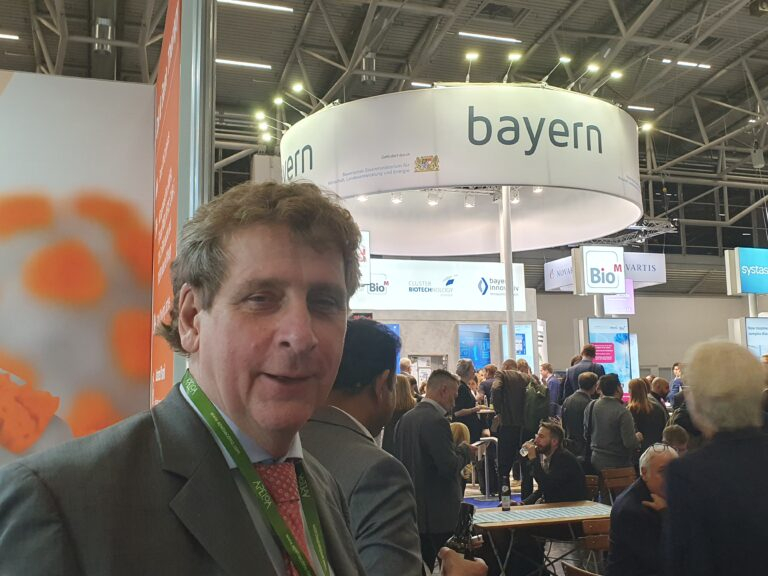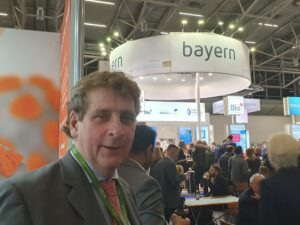 How do you usually introduce the SOL-116 project to those who have not heard about it before? 
– The short version is that we have identified a unique target molecule for the treatment of chronic inflammatory diseases and that the company's antibody, directed at the target, is in clinical phase I development.  
– Those who have not heard of us before react with great interest. It is not every day that they meet someone with a brand new target in this field. However, we have now been around long enough for most people to have heard of us and our progress.  
What kind of companies did you meet at BIO-Europe?  
– We had the opportunity to talk to both large and medium-sized pharmaceutical companies as well as venture capital companies, even though the proportion of VC companies is lower at BIO-Europe during the autumn. Especially valuable is the opportunity to discuss with Big Pharma, which willingly share the data they want to see from us. 
Was there a specific topic that frequently came up during the conversations at BIO-Europe?  
– Surprisingly, there was not as much focus on macroeconomics as one might have thought. I did not see any pessimism at all among the participants. It seems we have moved beyond that phase. Overall, there was a very positive atmosphere both on the conference floor and during meetings.  
– Unfortunately, I missed the lectures due to back-to-back partnering meetings, but usually they provide an excellent opportunity to capture industry trends. 
What do potential partners and investors usually ask for?  
– Almost all the pharma companies want to see data from patients, and it does not necessarily have to be data from an efficacy study. In our case, it may also involve data on how SOL-116 affects biomarkers and interacts with target (BSSL) in patients. Then, of course, it is even better if we manage to present efficacy data from a phase II study.  
– Many of them also ask if we have enough capital to be able to move forward in the development. We are in a way part of their pipeline and they want us to move forward, even if they are not quite ready to enter into collaboration or licensing agreements. 
– The VC companies are also interested in the ownership structure of the company, which the pharmaceutical companies do not focus on as much. 
Are there any specific insights that you gained from the meetings? 
– What I take with me from BIO-Europe and similar meetings is that you are never 'too small' and have done too little. You should be proud of what you have achieved and talk about the company's achievements and plans for the future. In this way, you build your relationship with potential partners. Nor should you expect that it is enough to meet them once. It is important to actively building long-term relationships, often over several years, before you can deepen the collaboration. It is a process that takes time, and you have to have a long-term view of the relationship with them.  
– It is therefore very important that you document everything that is said in the meetings, because you or someone else will need that information later. I am convinced that there is enough information for Ola Sandborgh to work on when he takes over as the new CEO of Lipum in December. 
Finally, how would you compare your candidate to other projects at BIO-Europe? 
 – Being First-in-Class means that we have no direct competitors, which has given us peace of mind and good patent protection. But it can also be a challenge as it requires more work on our own compared to pharmaceutical companies that work with known target molecules.  
– Since SOL-116 is First-in-Class, the burden of proof is on us. We must not only show that SOL-116 has an effect, but also explain why and how it has an effect. We are continuously working to evaluate the mechanism of action and will publish more about this. Our collaboration with Karolinska Institutet is part of the process to further strengthen our knowledge, which is likely to attract even greater interest from big pharma. 
The content of BioStock's news and analyses is independent but the work of BioStock is to a certain degree financed by life science companies. The above article concerns a company from which BioStock has received financing.
Prenumerera på BioStocks nyhetsbrev