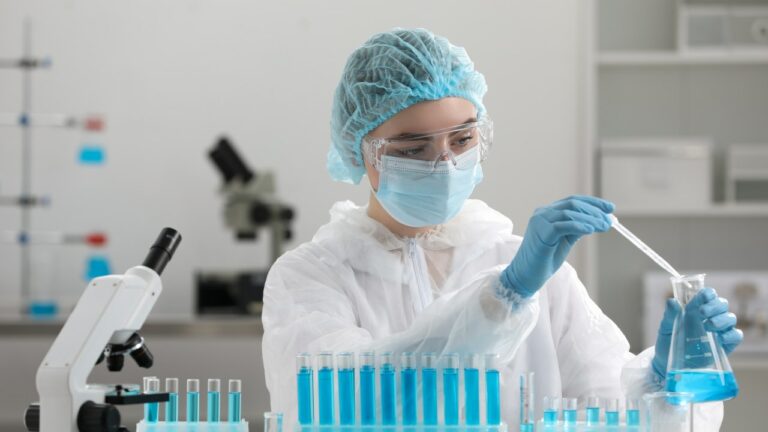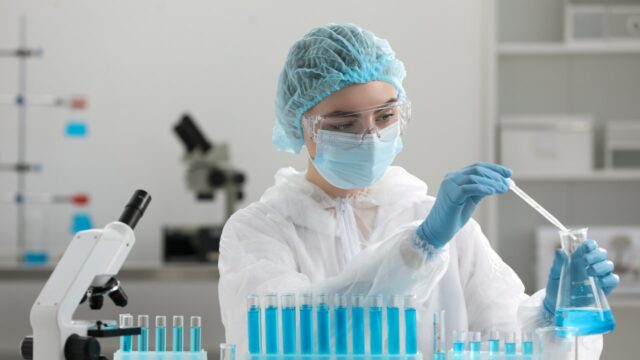 Arcede Pharma approaches clinical trial after toxicological results
Lund-based Arcede Pharma has now completed the last major preclinical milestone with RCD405. The results from the final part of the toxicology program showed that the drug candidate was well tolerated. This leaves the door open to initiating clinical studies.
Arcede Pharma has developed the drug candidate RCD405, which targets the treatment of chronic obstructive pulmonary disease (COPD) and severe asthma, two serious diseases that affect millions of people globally. Despite an extensive existing treatment market, there is a great need for new drugs that specifically target the underlying causes of these diseases, especially the inflammatory aspect.
RCD405 differs from existing treatments by its dual mechanism of action, as it acts both anti-inflammatory and as a bronchodilator.
Toxicology program completed
During the autumn, Arcede Pharma was able to complete the toxicological studies with the drug candidate andthe results are now in. RCD405 has been shown to be well tolerated in a previous part of the toxicology program and the results from the second part confirm this. The preclinical studies have been conducted in collaboration with a reputable contract laboratory and in accordance with Good Laboratory Practice (GLP).
The drug candidate was found to be well tolerated in repeated doses over a period of four weeks. This means that the company has now completed all the toxicological studies required to initiate clinical phase I studies.
Aiming for efficient phase I study
The results, together with data from other ongoing studies, will form the basis for determining the therapeutic dose and concentration range and safety margins for future studies in humans.
Among other things, the company is currently conducting studies aimed at gaining a better understanding of the relationship between dose, concentration and effect. The knowledge from this will then be used to design the most efficient first clinical study possible. It is planned to include both healthy volunteers and patients, in order to get an indication of the effect as early as possible.
New results confirm the candidate's efficacy
In the preclinical work, which is carried out together with research groups at Lund University and Karolinska Institutet, the company has also looked at efficacy. The results of the studies show a clear airway relaxant and anti-inflammatory effect of RCD405, something that they hope to publish in one of the scientific journals that cover the respiratory development field.
Comments from the CEO
BioStock reached out to Arcede Pharma's CEO Mia Lundblad to find out more about the latest milestone and how she sees the way forward for the drug candidate.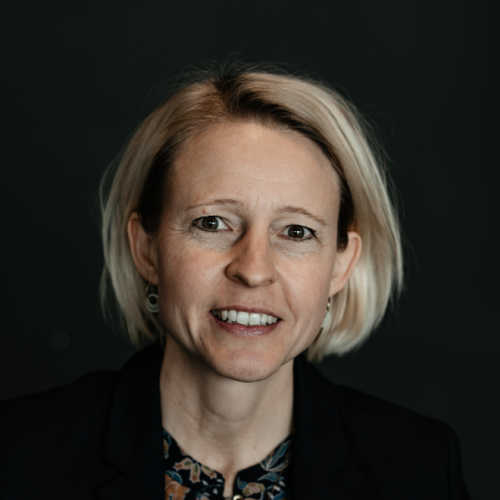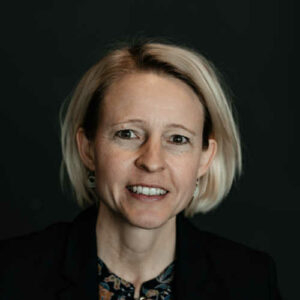 First of all, Mia, how do you feel about reaching this preclinical milestone?
– This is of course very positive and absolutely crucial in order to reach the clinic and something that we have been waiting for for a long time. This is a result that eliminates a significant part of the risks that always exist in early drug development projects.
Regarding the new preclinical results that you have received regarding RCD405, how do they relate to the results that you have obtained in previous studies?
– There hasn´t been any indications of any unexpected effects in any of the previous studies, so this last study confirms previous results, showing that RCD405 is a safe substance in terms of side effects. In addition, we have generated positive efficacy data from several in vivo trials that confirm results from previous ex vivo studies.
Is it possible to say anything about how the results relate to what is seen in existing drugs?
– It is really only in the clinic, in direct comparative studies, that it is possible to say with certainty something more definitive about the final effect in humans, as well as compare clinically significant effects. Since RCD405 has a completely new and unique mechanism of action with dual effects, it is difficult to compare with other drugs in preclinical trials, as that is basically comparing apples with oranges.
– However, in some of the studies, we have used certain reference drugs and observed corresponding effects of RCD405 on, for example, several anti-inflammatory parameters.
You are currently conducting studies with the aim of obtaining the correct dose and concentration of RCD405. Can you tell us a little more about that work and what your thoughts are there?
– These are studies in which the same study studies both the effect (e.g. airway relaxation) and the concentration (both locally in the lungs and in the blood) of the substance over time. This makes it possible to establish a concentration-effect relationship that is then used, together with other data, to predict the doses needed to achieve the expected effects in humans.
What does the timeline look like for this work?
– The major time-consuming work that now lies ahead of us consists primarily of scaling up the manufacturing process, in accordance with current quality requirements. We are therefore completely dependent on external contract laboratories and their capacity and resources. But, of course, we hope that this can be done as soon as possible.
In the next step, when do you hope to be able to initiate phase I studies with RCD405?
– As we are dependent on having the above-mentioned manufacturing completed and controlled, it is difficult to fully predict the time required, but we hope to be able to have an approval to start the study in the latter half of 2024.
Prenumerera på BioStocks nyhetsbrev