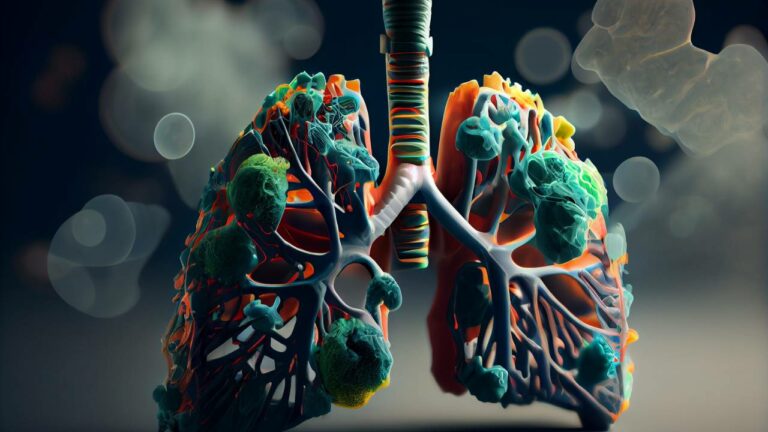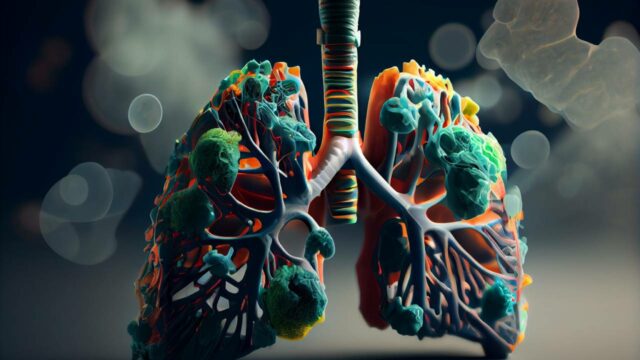 Ultimovacs reaches proof of concept with UV1 cancer vaccine
Ultimovacs has reported positive phase II overall survival data with its cancer vaccine candidate UV1 in mesothelioma. The data will be presented by the Principal Investigator of the NIPU trial, Professor Åslaug Helland, at the ESMO Congress 2023. BioStock spoke with the the Norwegian biotech's Director Medical Affairs Espen Basmo Ellingsen to better understand the significance of these results.
Ultimovacs is developing UV1, a universal cancer vaccine aimed at boosting a patient's immune system to slow down cancer progression. The company has five ongoing phase II clinical trials evaluating UV1 within different cancer indications. The NIPU trial is an investigator-initiated trial focused on mesothelioma – an incurable disease, and one of the most aggressive forms of cancer. Read more about mesothelioma and how Ultimovacs is addressing the disease here.
NIPU is sponsored by Oslo University Hospital and is designed to investigate whether combining UV1 with checkpoint inhibitors (CPIs) ipilimumab and nivolumab can extend overall survival (OS) in unresectable malignant pleural mesothelioma (MPM) patients as a second-line treatment.
These CPIs significantly improve overall survival (OS) as a first-line treatment, marking the first advancement in mesothelioma therapy in two decades. Despite the progress, this disease still only has an OS of approximately one year, and there are no approved second-line treatments. As a result, if the primary, initial treatment proves ineffective, there are no viable remaining treatment alternatives for the patients.
Contradictory interpretation of top-line results
In June this year, Ultimovacs provided an update from the study, showcasing topline progression-free survival (PFS) results, which was the primary endpoint for this study. Based on the central review, the study did not meet this endpoint, but the investigator assessment of PFS, a pre-defined supportive analysis, showed a statistically significant benefit for the patients in the UV1 arm.
According to the Principal Investigator of the trial, Professor Åslaug Helland, OS, not PFS, is the most important efficacy measure in cancer treatment. In fact, historically, even in past mesothelioma trials, a PFS benefit of checkpoint inhibition was not observed, likely due to the severe nature and rapid progression of the disease.
In a video interview with BioStock, Jens Bjørheim, CMO at Ultimovacs, echoed some of Professor Helland's thoughts. He suggested that we would need to wait for the survival data to come out to have more clarity on UV1's efficacy. Watch the interview here.
Survival benefit confirms UV1's potential
Regardless of the PFS controversy, the FDA recently decided to grant orphan drug designation to UV1 as a treatment for mesothelioma. According to Utlimovacs' CEO Carlos de Sousa, "gaining FDA orphan drug designation for UV1 in mesothelioma highlights UV1's potential and the significant need for new treatment options for this patient population."
Adding an even stronger foundation to such potential, the company just announced a the much-awaited OS data from NIPU. According to the press release from Ultimovacs on October 17th, UV1, in combination with the CPIs ipilimumab and nivolumab, demonstrated a clinically meaningful OS benefit compared to the CPIs alone, while maintaining a strong safety profile.
More specifically, adding UV1 to the two CPIs reduced the risk of death by 27 per cent – reaching the predefined threshold for statistical significance in the study. Furthermore, the data demonstrate a benefit in terms of objective response rate (observed tumour shrinkage of more than 30 per cent). In the UV1 arm, 31 per cent of the patients experienced an objective response, as compared to 16 per cent in the control arm.
Professor Helland will present the full breadth of the results on October 21 at the ESMO Congress 2023 in Madrid. Then, on October 23rd, the professor, along with Ultimovacs management, will host a webcast explaining the data.
A major milestone for cancer vaccines
This is a major milestone, not only for Ultimovacs, but for the whole cancer vaccine field. The outcome of this trial marks the first demonstration of universal cancer vaccine efficacy and therapeutic impact in a randomised phase II clinical trial, thus supporting further clinical development. On the back of these results, Ultimovacs' share price shot up around 30 per cent.
What comes next for UV1?
BioStock reached out to Ultimovacs' Director Medical Affairs Espen Basmo Ellingsen to learn more.
Espen, starting with the basics of mesothelioma, how bad is this disease?
– Malignant pleural mesothelioma is a particularly challenging disease with a grim prognosis. This rare and aggressive form of cancer originates from the lining of the lungs, often attributed to asbestos exposure. The 5-year relative survival rate varies, ranging from a mere 7 per cent for advanced cases to a relatively higher but still concerning 24 per cent for localised cases. The difficulties in treating mesothelioma stem from its aggressive nature, late-stage diagnosis, and limited effective treatment options.
How is the disease currently treated?
– Traditionally, mesothelioma has been managed through chemotherapy, with limited advancements in treatment strategies over the last decade. In a notable development in 2020, the FDA approved ipilimumab and nivolumab as first-line treatments for mesothelioma. However, while this represents progress, the drugs offer moderate clinical benefits, especially when compared to other tumour types like melanoma. Importantly, if a patient doesn't respond to or progresses on first-line treatment, the available therapeutic options become even scarcer. Currently, there are no drugs with FDA approval for second-line treatment in mesothelioma.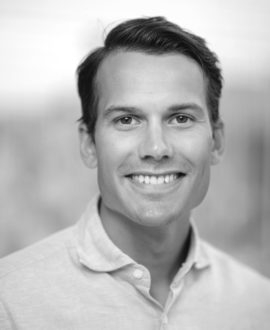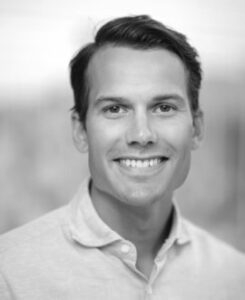 The topline results presented in June generated some confusion due to the contradictory readings of PFS from the external and local reviewers. Is that confusion extinguished now that OS data is out?
– Progression-free survival (PFS) serves as a surrogate marker for overall survival (OS), providing a way to assess clinical benefit without the longer follow-up necessary for determining OS. It's important to understand that in some cases, PFS might not align with OS. For example, recent phase III trials in mesothelioma, such as those involving ipilimumab plus nivolumab and pembrolizumab plus chemotherapy, showed no clear PFS benefit, yet an OS benefit remained statistically significant. This same trend was observed in the NIPU trial. While PFS data created initial confusion, the more mature OS results presented at ESMO demonstrated a notable 27 per cent reduction in the risk of death. OS is a robust, unbiased "hard endpoint," and these results form a strong foundation for further development of UV1 in this indication. Importantly, the addition of UV1 to ipilimumab and nivolumab did not increase the toxicity of the latter two drugs, reinforcing the clinical relevance of these findings.
What do these results mean for MPM patients, and what comes next for NIPU?
– Patients with MPM are currently an underserved population with a high unmet medical need. We are very encouraged by these results as they support moving UV1 into a phase III trial in this indication. A natural path forward may be to move the testing of UV1 to the first-line setting, where now ipilimumab and nivolumab are considered a standard of care. We believe that if these survival results are replicated in a larger trial, UV1 could offer a much-needed and attractive treatment option for patients with MPM.
Finally, what do these results mean for UV1 and the other four phase II trials?
– The NIPU trial is just the first of five randomised phase II trials, each playing a vital role in expanding our understanding of UV1's potential. Mesothelioma, with its notoriously aggressive nature, was a demanding initial target. Melanoma, for instance, is a tumour type much more susceptible to immunotherapies in general. We've completed two phase I trials in melanoma and are actively progressing with our randomised phase II trial, INITIUM. The recent revelation of sustained high OS results from the phase I trial of UV1 in combination with pembrolizumab for melanoma gives promise to the efficacy of this immunotherapy approach for melanoma. For the INITIUM trial involving UV1 plus ipilimumab and nivolumab, the accrual of PFS events has proven to be slower than expected based on historical trials with the checkpoint inhibitors alone. As of August, we had yet to reach the requisite 70 PFS events needed for the trial's read-out. As previously communicated, we now anticipate that the INITIUM trial's results will be available in the first half of 2024.
– The encouraging outcomes from the NIPU trial fuel our optimism for the results of the other ongoing trials. These ongoing trials collectively underscore our commitment to expanding the potential of UV1 across a spectrum of cancer types.
The content of BioStock's news and analyses is independent but the work of BioStock is to a certain degree financed by life science companies. The above article concerns a company from which BioStock has received financing.
Prenumerera på BioStocks nyhetsbrev