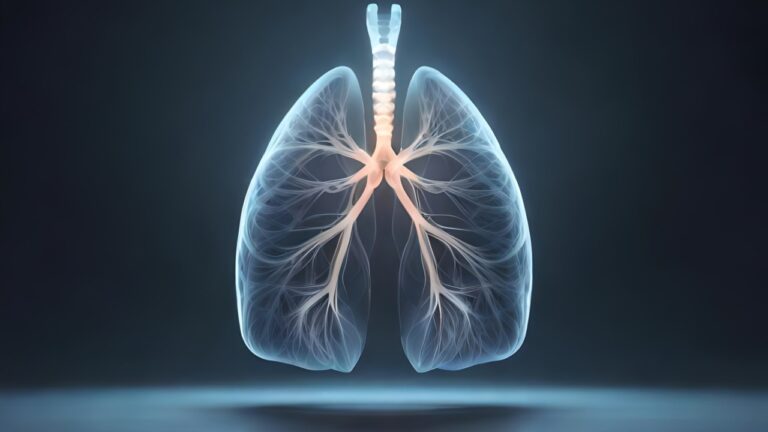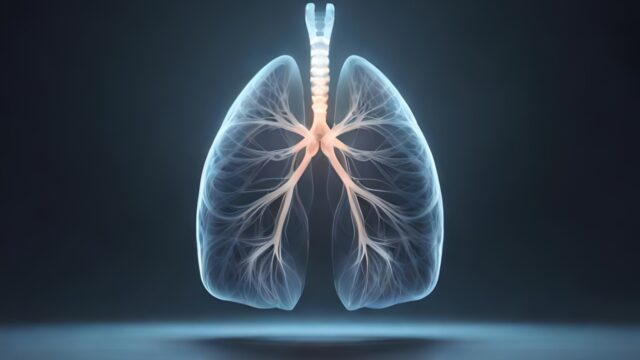 Positive preclinical results for Curasight in lung cancer
Biotech company Curasight recently announced positive preclinical results for uTREAT in the treatment of non-small cell lung cancer, showing that uTREAT effectively inhibits tumor growth. These findings comes on the heels of recent positive preclinical results in the treatment of glioblastoma, reinforcing the hypothesis that uTREAT is not cancer type specific, but has the potential to treat a broader spectrum of solid tumors.
Curasight is a Danish biotech company that develops a more gentle and efficient detection and treatment of cancer. The company's aim is to accurately detect and classify certain cancer with the diagnostics tool uTRACE, and then provide targeted treatment with the radiation therapy uTREAT, minimising the irradiation of healthy tissue. Together, these two technologies form Curasight's uPAR theranostic platform.
Preclinical proof of concept
This summer, Curasight presented positive preclinical results with uTREAT in glioblastoma. Now, the company announces more preclinical results, showing that uTREAT is also effective in treating non-small cell lung cancer (NSCLC). This is the most prevalent form of lung cancer, with an annual diagnosis of approximately 70 000 patients in the US and the EU. Despite some progress in the treatment if NSCLC, the 5-year survival rate remains around 28 per cent. These statistics underscore the need for more effective therapies in the fight against NSCLC.
Inhibits tumor growth
Curasight's preclinical study showed that uTREAT effectively inhibited tumour growth when administered to a preclinical mouse model of NSCLC. These data not only demonstrates the potential for uTREAT to be used as a radioligand therapy for the treatment of NSCLC, but also supports further development for this indication, with the aim of providing more gentle and targeted treatment.
CEO comments on the results
BioStock reached out to CEO Ulrich Krasilnikoff to gain further insights and information regarding the positive preclinical results for uTREAT.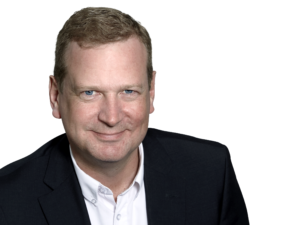 Can you provide more details about the positive preclinical results with uTREAT in treating non-small cell lung cancer?
– Certainly! We have now tested uTREAT in a preclinical model of human lung cancer. Such a model includes that human cancers are implanted in mice. Accordingly, although we call it animal studies it is actually human tumors that are treated and therefore such experiments are predictive of the effect in humans. In the study we performed, we demonstrated that one dose of uTREAT inhibited the growth of the lung tumors. This is a standard readout of efficacy of the treatments. Therefore, it you take these resent results together with the recently reported interim clinical data in the same types of tumors using uTRACE, that demonstrated that in essence all of these tumors expresses uPAR (they were positive on the uTRACE uPAR-PET scan), then we are more or less "ready to go" for testing uTREAT in lung cancer patients in the near future.
In the press release, you mention that the data confirms that the uPAR theranostic platform is "cancer specific but not cancer type specific". Could you elaborate on this?
– After many years of research, we can state that all solid cancer tumors express a specific biomarker named urokinase-type plasminogen activator receptor (uPAR), which is a protein that is expressed in cancer cells and tumors, besides it is causing spreading to the surrounding tissue. At the same time, a high presence of uPAR in the tumor is also an expression of how aggressive the cancer is. Our diagnostic platform uTRACE and therapeutic platform uTREAT have been developed to target only the cancer cells that express the biomarker uPAR.
– We have now tested uTRACE in more than patients 400 patients in 9 different cancers (brain, prostate, head & neck, neuroendocrine tumors, lung, breast, colorectal, bladder and oral cancer), where all tumors in more than 94 per cent of the cases have expressed the biomarker uPAR. Thus, we can conclude that our theranostic uPAR platform, where we combine therapy (uTREAT) and diagnostics (uTRACE), is cancer specific, but not cancer type specific, as uPAR is expressed in all solid cancer tumors. And this is what makes the technology so incredibly interesting.
– In the phase II study in breast cancer with uTRACE, 48 women were PET-CT scanned with uTRACE, but 4 patients were also detected with a brain tumor only because the participated in our study. The patients didn't know in the first place that they also had a brain tumor as they had no symptoms – but that emphasis that our uPAR theranostic platform is cancer specific but not cancer type specific.
How do you plan to utilise these findings in the clinical development program?
– We've already publicly stated that we will pursue a clinical program with uTREAT in glioblastoma and from a scientific rationale we are also looking at other cancers as we build our clinical pipeline. This week's lung cancer data supports our belief that we can make a difference in a number of different cancers. We want to maximise our chances of showing the value of uTREAT in glioblastoma and select other indications, whilst balancing the use of our financial resources. We are still working out the details of our next clinical studies, and therefore cannot give more information at this time – but will do so in the near future.
The content of BioStock's news and analyses is independent but the work of BioStock is to a certain degree financed by life science companies. The above article concerns a company from which BioStock has received financing.
Prenumerera på BioStocks nyhetsbrev