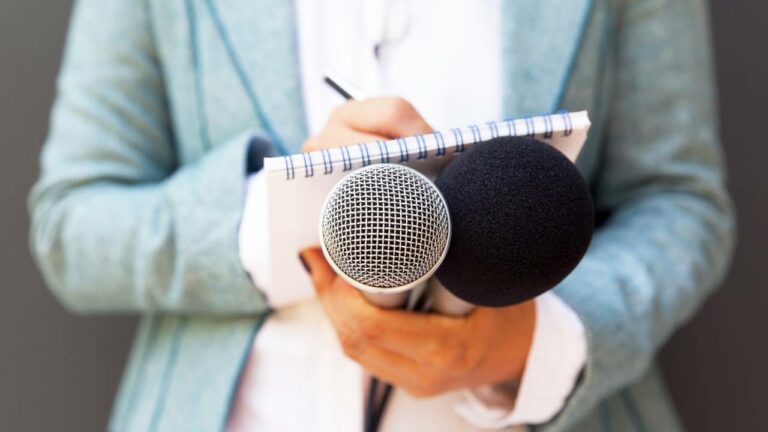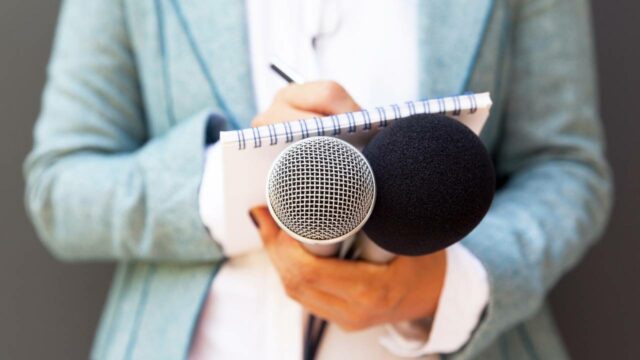 Interviews from LSX Nordic Congress 
It is once again time for LSX Nordic Congress, one of the most comprehensive meetings on the Nordic life science arena, offering opportunities for both partnership and investment. BioStock got the chance to pick the brains of business leaders in the industry. 
On October 10-11, the 6th LSX Nordic Congress took place at Bella Sky in Copenhagen. The event brought together over 150 of the world's most active investors and a total of over 500 participants active within the biotech, healthtech and medtech space in the Nordic region. BioStock was able to get a hold of some of them.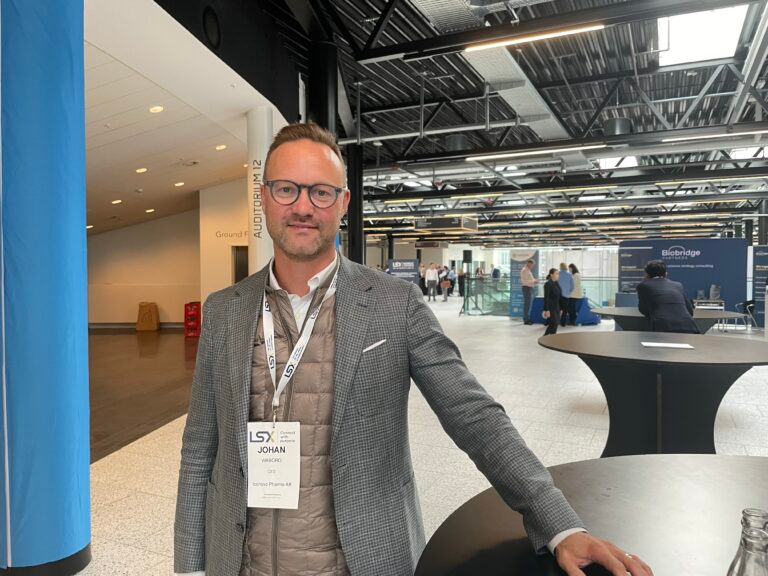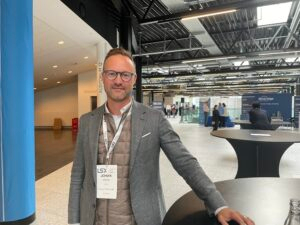 Johan Wäborg, CEO Iconovo
Iconovo's CEO Johan Wäborg participated in the panel discussion "The Business Of Biotech: A Day In The Life Of A Public Biotech CEO. Advice And Lessons Learned". The conversation focused on the leadership lessons and barriers on the way to building a successful company, as well as how to navigate the current funding climate.
What advice did you give during the panel discussion?
 – We talked about how to run an organisation, especially in difficult macroeconomic times. As a public company, it is important to use your funds efficiently and make sure to carry out efficient capital raisings without excessive dilution. 
– For us at Iconovo, it is partly a matter of entering into effective license agreements and applying for financial grants. Another important aspectis to create effective teams that are happy, constantly learning and feel stimulated at the job. Also remember to have fun along the way – even during tough times.  
– Another thing I think we should not forget is that you can make a real difference in this industry. 
Renée Aguiar-Lucander, CEO of Calliditas Therapeutics, highlighted the importance of a diverse team. Do you agree? 
– Absolutely! We do not have as big a team with as many nationalities represented, but that can change as the company grows. We now have over 30 employees and it is extremely important for us to open up for everyone. As an example, we now hold all our meetings in English and keep meeting minutes in English. Small changes contribute to a more inclusive work environment. 
–  It is also very important to have a widespread competences in all of the company's groups. 
What insights do you take with you from this year's LSX Nordic Congress? 
–  The primary topic on everyone's lips is funding. Many are feeling pressured and trying to deal with the negative environment in the stock market. But there should be ways to get through this period effectively – you just have to persevere. 
– The conclusion from most companies is that they must now make sure to be as efficient as possible and focus on the most important deals until the market turns around again.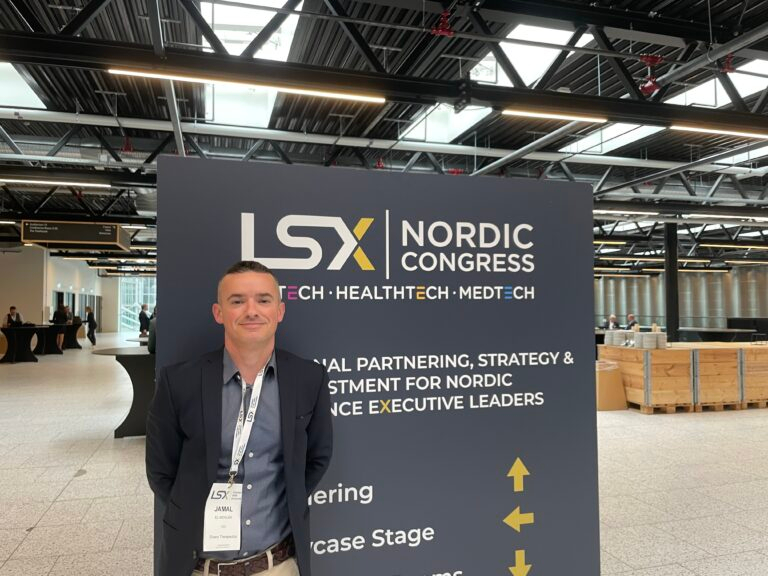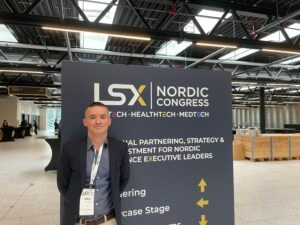 Jamal El-Mosleh, CEO Elicera Therapeutics
Jamal El-Mosleh, CEO of immuno-oncology company Elicera Therapeutics, was also present at the LSX Nordic Congress to meet investors and get inspiration. 
What is the goal of your participation? 
– I am here to meet investors, potential partners and to network with other life science players. I also want to take inspiration from various lectures and panel discussions, which so far have been very rewarding and which means that I keep up to date with the very latest in the field.
How do you view the financing climate right now?
– There are no problems with getting meetings with investors here at LSX Nordic Congress, but you notice that there is a different financing climate right now, especially as a biotech company. It seems that many investors choose not to make as many new investments, but instead keep their capital for already made investments.  
– There are some investors who choose to go into more mature projects, but I think there are many who are open to invest in relatively early projects. However, the general investor is probably more risk aware today.  
What do you have in the pipeline at Elicera Therapeutics? 
 – Quite a lot, many exciting things are happening for us. We have a broad portfolio for such a small company. We have four different programs, one of which is in the clinic and one is on its way into clinic. We have received conditional approval to start our first clinical study with the CAR T-cell therapy ELC-301 in B-cell lymphoma, so much of our focus is of course on that. We are also working on the ongoing clinical program with the oncolytic virus ELC-100 in neuroendocrine tumors. We only have one patient left to treat in our dose escalation study, which we hope to do before the end of the year. 
– Much of our business revolves around our iTANK platform, which is one of our most important assets. We are continuously seeking partnerships for the platform. We believe that it is a technology that can help all CAR T developers to be successful in solid tumors. 
– In addition, we have two preclinical programs that we are preparing for clinical use in different ways. Our ambition is to be able to provide more information about them around the turn of the year. 
Per von Mentzer och Jesper Kjerulff, PharmNovo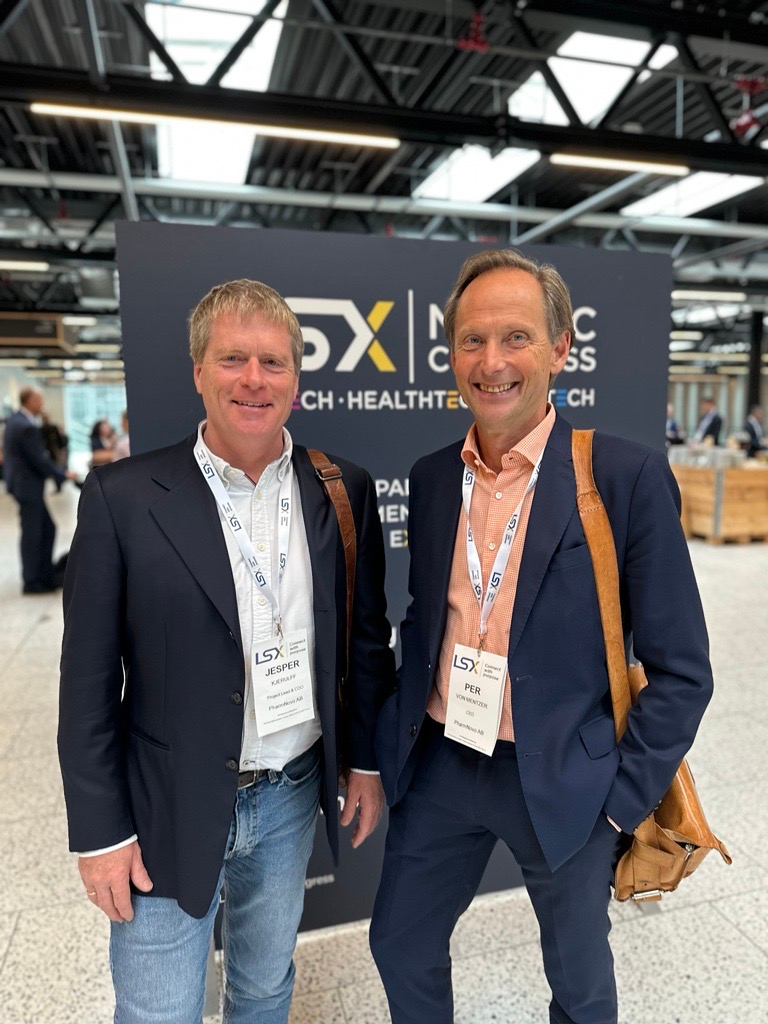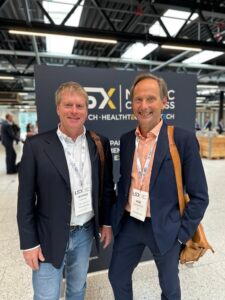 BioStock also found PharmNovo's CEO Per von Mentzer and Jesper Kjerulff, Project Lead & COO, at the LSX Nordic Congress. Among other things, they presented new study results for the company's drug candidate PN6047 for neuropathic pain. 
Per, what's the latest from PharmNovo? 
– The single most exciting thing right now is that we have just completed our phase I study with PN6047 with good results – showing that the candidate is safe and well tolerated.  
– We have also been able to reach a dose that we are convinced will be effective in phase II. We see that the exposure in the last MAD cohort is far above the level in the blood plasma that was required to get the maximum effect in the preclinical studies. 
Jesper, do you have anything to add? 
 – Our overall assessment is that we have a safe and well-tolerated substance that has good potential to show efficacy in phase II. Now it is a matter of raising capital for phase II. 
Per, why is it important for you to attend the LSX Nordic Congress?  
– It is very important for us to be here because many of the investors we are looking for are here. Many of them we have had a dialogue with for several years, so in some cases it is a matter of getting that decisive, convincing arguments for them to invest in PharmNovo. Apart fom that, our attendance is about finding new investors who want to be involved today or possibly in the future. It is important to continuously build your network . 
Jesper, what does the congress mean for Nordic life science in general? 
– I think it is very important. It is an effective forum for investors and companies with projects that require capital, as well as actors who provide services. Here, potential partners can meet and start an initial conversation and a mutual interest may emerge. 
Any last comments from you, Per? 
– I have been to many different events, with a primary focus on the Nordic region. I think the format here at LSX Nordic Congress is interesting because it is quite simple. You catch a lot of people, even during coffee breaks and lunches. Many attendees have agendas packed with meetings, but the congress still allows for plenty of spontaneous meetings. Sometimes it is the unexpected and spontaneous encounters that lead the furthest! 
Prenumerera på BioStocks nyhetsbrev