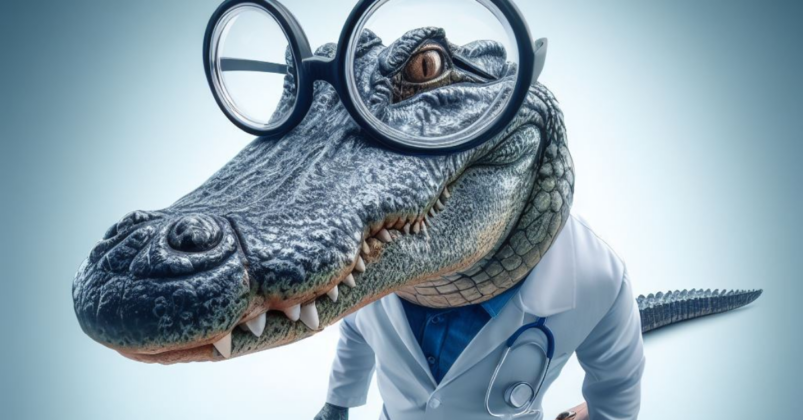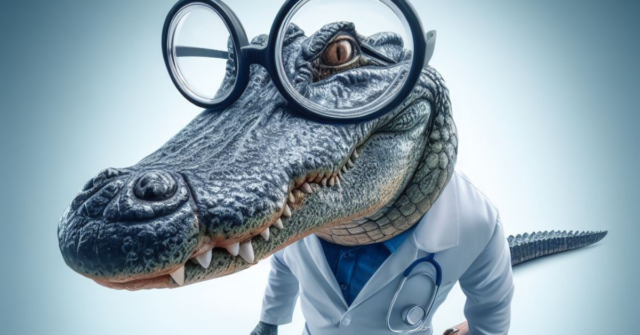 Data backs up anti-tumour effect of Alligator's lead asset
Interim phase II data suggests that Alligator BioScience's lead immunotherapy candidate mitazalimab can be an effective combination treatment for pancreatic cancer. Upholding those results, the company has presented even more data at recent conferences and published a paper in a renowned scientific journal.
Alligator Bioscience focuses on developing targeted cancer immunotherapies. Its lead asset mitazalimab, a best-in-class CD40 agonist, is the cornerstone of the OPTIMIZE-1 phase II study. This trial is designed to evaluate mitazalimab's safety and efficacy in combination with chemotherapy, mFOLFIRINOX, for treating first-line metastatic pancreatic ductal adenocarcinoma (mPDAC).
In June, Alligator presented a second round of interim results from the phase II trial, indicating that mitazalimab provides a durable response in combination with standard of care chemotherapy. Read more here.
Strong phase II data
Data from the study were presented in detail in an oral presentation at the American Association for Cancer Research (AACR) Special Conference on Pancreatic Cancer, which took place from September 27-30, 2023. Key results include a 43.9 per cent overall response rate and a 77.2 per cent disease control rate in patients dosed with mitazalimab combined with chemotherapy. Importantly the data showed that the clinical responses matured with increasing time on treatment, giving rise to near complete responses in several patients  supporting the immune-activating effect of mitazalimab. The advantageous safety profile of mitazalimab is also made clear by the results so far.
Pharmacodynamic analyses and mechanism of action validation
Lending further credibility to the ongoing phase II research, the Lund-based company has been busy presenting new supporting data from mitazalimab's initial phase I study as well as preclinical analysis at key oncology conferences. The findings were also published in the scientific journal Cells.
At AACR, for example, Alligator Bioscience highlighted the interim pharmacodynamic analyses of mitazalimab and how they correlate with clinical outcomes from the OPTIMIZE-1 study. These analyses provide compelling evidence that mitazalimab activates key components of the immune system, reaffirming its mechanism of action. Additionally, the data reveals a significant correlation between CD4 effector T-cell activity and treatment outcomes, suggesting a specific contribution of mitazalimab to tumour responses in metastatic pancreatic cancer.
The Cells publication includes a more in-depth analysis of mitazalimab's ability to activate the immune system, performed on samples from the original phase I study. The Alligator team describe the dose-depedent effects of the immunotherapy candidate and illustrate transcriptomic changes consistent with immune activation at the dose levels used on the ongoing phase II study OPTIMIZE-1.
These findings underline mitazalimab's potential to activate myeloid cells and counteract immune-suppressive mechanisms within the tumour microenvironment. This, in turn, enhances the likelihood of anti-tumour responses and increases sensitivity to other therapies like mFOLFIRINOX in patients with pancreatic cancer.
Preclinical data presented at CICON
Data showcased at the International Cancer Immunotherapy Conference (CICON) in Milan, held from September 20-23, 2023, gives insights into the anti-tumour efficacy of mitazalimab when combined with FOLFIRINOX in preclinical tumour models.
The studies demonstrate the synergy between mitazalimab and FOLFIRINOX, resulting in prolonged survival and suggesting an improved response to chemotherapy. Furthermore, the identified pharmacodynamic biomarkers in these preclinical findings align with data from the phase I dose escalation study of mitazalimab in patients with advanced solid-stage tumours.
Looking ahead
Alligator's CEO, Søren Bregenholt, expressed that the cumulative data from these conferences and the Cells publication reinforce mitazalimab's mode of action and validate the OPTIMIZE-1 study design. Moreover, according to Bregenholt, the data provide yet more clear evidence to support mitazalimab's continued clinical development offer key updates to the scientific community on the significant progress of mitazalimab.
»The data reported in these three presentations add to the growing clinical evidence demonstrating that mitazalimab induces relevant activation of the immune system leading to enhanced anti-tumour responses to chemotherapy and provides durable benefits to patients with metastatic pancreatic cancer.«
Now the company is looking forward to the top-line readout from OPTIMIZE-1, expected in early Q1 2024. This readout will be crucial in determining the drug's safety and efficacy profile in treating metastatic pancreatic cancer, ultimately steering the future of this promising therapeutic candidate.
The content of BioStock's news and analyses is independent but the work of BioStock is to a certain degree financed by life science companies. The above article concerns a company from which BioStock has received financing.
Prenumerera på BioStocks nyhetsbrev