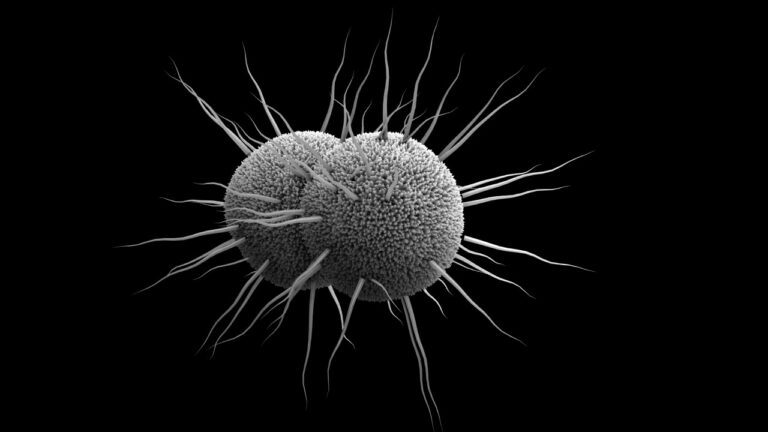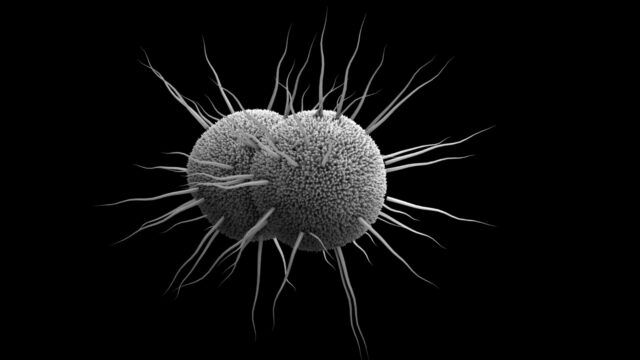 Evaxion establishes two Big Pharma partnerships
Evaxion Biotech has recently announced several key developments, including a partnership with Afrigen Biologics aimed at developing a prophylactic vaccine against gonorrhoea. They also initiated a new vaccine programme through another high profile, still undisclosed, collaboration. BioStock reached out to the company's CEO Christian Kanstrup to learn more.
Since its founding, Evaxion Biotech has gone from being an under-the-radar start-up to becoming a clinical stage biotech company leading the development of novel vaccines against cancer and infectious diseases.
These treatments are based on targets discovered through Evaxion's proprietary AI platform called AI-immunology. This platform comprises several AI prediction models such as the PIONEER model, which is the underlying foundation for the the company's two clinical stage cancer vaccines, EVX-01 and EVX-02. Read more about these here.
Meanwhile, Evaxion's EDEN and RAVEN AI prediction models are dedicated to discovering targets for vaccines against bacterial and viral diseases, respectively. The Danish company's strategy for these programmes is to pursue partnerships for their continued development. That strategy is starting to bear its fruits, as Evaxion has announced two collaborations with leading pharma companies relating to the infectious disease campaigns.
Expansion of Preclinical Bacterial Vaccine Pipeline
Through one of the partnerships, which remains undisclosed, Evaxion will expand its bacterial vaccine pipeline. Based upon the EDEN AI prediction model, two vaccine candidates, EVX-B1 and EVX-B2, are already in development to protect against two of the most dangerous bacteria, Staphylococcus aureus (S. aureus) and Neisseria Gonorrhoeae infections, respectively. The new programme, EVX-B3, aims to create a vaccine candidate against an unspecified bacterial pathogen. The project plans to use both Evaxion's EDEN and RAVEN AI prediction models for antigen discovery.
EVX-B3 is targeted at a bacterial pathogen associated with repeated infections, increasing incidence, and potentially serious medical complications. No vaccines are currently available for this pathogen.
Partnership with Afrigen Biologics
The other partnership is with Afrigen Biologics, a South African pharmaceutical company that specialises in mRNA vaccine research and manufacturing. This partnership aims to develop vaccines for diseases prevalent in Africa.
The collaboration plans to leverage Evaxion's AI capabilities and Afrigen's expertise in vaccine development to develop a prophylactic vaccine based on Evaxion's EDEN-discovered gonorrhoea targets.
In a press release, Evaxion's CSO Birgitte Rønø expressed the importance of this collaboration:
"This partnership has the potential to address a serious unmet global medical need against the pathogen for which no vaccine currently exists."
Evaxion's CEO comments on the news
To learn more about the significance of the latest developments for Evaxion, BioStock turned to the biotech's recently appointed CEO Christian Kanstrup.
Christian, how did these partnerships come about? Is it a coincidence that they were announced two days from each other or is this part of a broader strategy? 
It is actually a coincidence that these two exiting partnership announcement comes only 2 days apart as the business development discussion have been progressing independently. That being said, both partnerships are of course the result of the external world recognising our unique ability to swiftly and effectively identify novel vaccine targets. Our AI-immunology platform has a unique ability to only in 24 hours predict novel antigens within infectious diseases. We are very happy to see that pharma companies are starting to realise what we are capable of doing. Multi partnerships are an integrated part of our business model hence these two agreements are perfectly in line with our strategy. 
Why is the partnership with Afrigen such a big deal? 
The Afrigen partnership is very important for several reasons. First of all it offers the opportunity for bringing a novel mRNA gonorrhoea vaccine to the market in low and middle income countries thereby addressing a significant unmet need making a difference for millions of people. Further, it offers us the opportunity for validation of our EVX-B2 target in a clinical setting via a partner, just at it confirms the unique target discovery capabilities of our AI-immunilogy platform.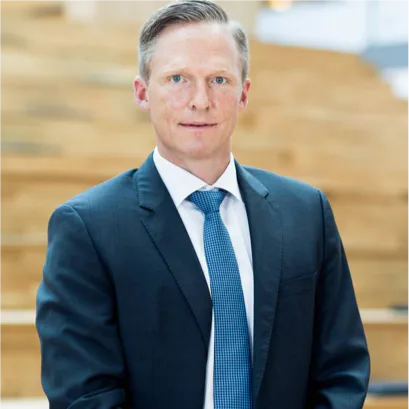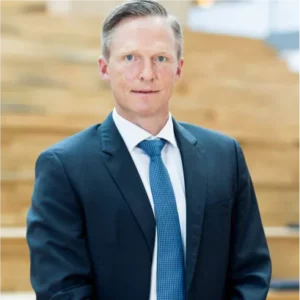 Can you tell us more or less how long it will be before we know the specifics around the EVX-B3 collaboration? 
We are right now kicking off the collaboration with a great level of excitement at both ends. If all goes according to plan, we should be able to give more insights in the second half of 2024.  
How will adding a new pipeline programme affect Evaxion's finances? 
As our partners will be funding all relevant activities, the new pipeline programs won't negatively impact our finances. It is a very effective way of pursuing clinical validation of our infectious disease targets seen from an Evaxion point of view. In fact, both partnerships, in different ways, have the potential to mature into license agreement, positively impacting our finances. 
In late 2022, under different executive leadership, Evaxion announced a shift in strategic focus aimed at developing infectious disease treatments through partnerships rather than on your own. Recent developments reflect this business strategy. Will this approach continue under your leadership? 
Just as was the case with announcing the shift in strategic focus in late 2022, going forward our focus will be to build upon the unique asset we have in the AI-immunology platform. The platform gives us a unique ability to discover and validate novel vaccine targets making it possible to bring candidates into clinical development at a faster pace and with a lower risk. We will be leveraging the AI-immunology platform in three complementary ways: 
Targets: Objective here will be to build multiple partnerships around novel target discovery and target validation. This could be single target agreements just like the two we recently announced or it could be a multiple target agreements. This will be the core focus and one important element in monetising our unique AI-immunology platform. We will be increasing our focus on establishing new partnerships and see the two recently announced partnerships as an important start
Pipeline: Bring select assets into clinical development with the objective of bringing it to a key value inflection point for decision on what forward. The objectives here are both to validate the uniqueness of our AI-immunology platform as well as retain value ourselves for longer. With our EVX-01 phase 1/2 trial we have shown that the neogantigens PIONEER predicts directly links to progression free survival – a major milestone. Just like we are looking forward to see the phase II interim readout in Q4 this year
Predictions: Finally we will be using our unique data and prediction capabilities to develop prediction models. Currently we are in the process of validation the prediction model we call AI-deep focussing on being able to predict responders and non-responders for check point inhibitors. If successful here it would open for a potentially interesting revenue generation potential
Along those lines, is a partnership in sight for Evaxion's lead infectious disease programme, EVX-B1, targeting Staphylococcus Aureus? 
Across our different pipeline assets we do have multiple partnership discussions ongoing and will communicate if and when an agreement is reached.  
Having been at the helm of Evaxion for less than a month, and already supervising such developments, how does it feel to be in this position? 
It is truly exciting to have joined Evaxion. I am very impressed by all my new colleagues, all very capable and dedicated driven by the strong purpose of improving quality of life for millions of people. It is just amazing to be among so many smart colleagues. We have a unique position after having developed and refined our AI-immunology platform over the past 15 years. Now we need to ensure that we have the right strategic focus, a simple and clear communication and strong execution – and I cant wait for the journey ahead. 
Finally, what can we expect from Evaxion under your leadership? 
– You can expect a strong focus on making a difference for the many patients and people without an effective therapy today. This – improving life for people – that is what drives me and it is what builds value for all stakeholders in the long run. Then you can expect a strong focus on clear, simple and consistent strategy and execution – that is what we need now. We have many opportunities at hand but we need to focus on those where we can make the biggest difference and then we need to execute very effectively. Finally, you should expect an increasing focus on partnership agreements – we need to get our AI-immunology partnership machine up in pace. To succeed here we need to have the outside world understand the unique position with have been building over the past 15 years with our AI-immunology platform.
The content of BioStock's news and analyses is independent but the work of BioStock is to a certain degree financed by life science companies. The above article concerns a company from which BioStock has received financing.
Prenumerera på BioStocks nyhetsbrev