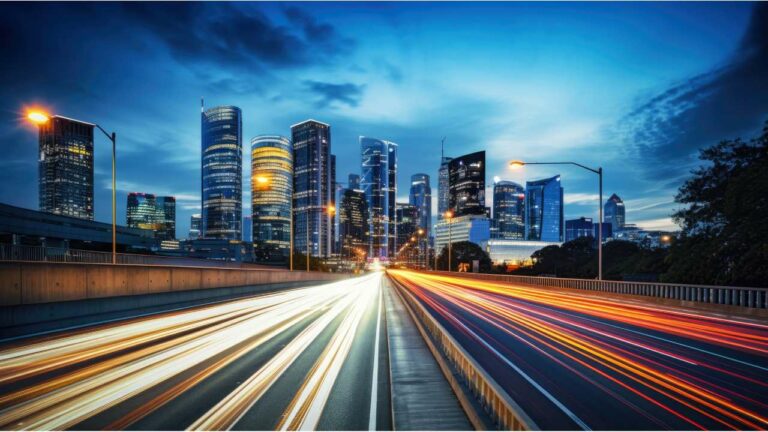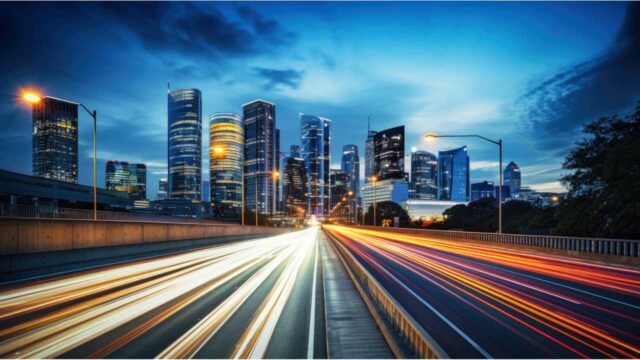 Curasight hope to build upon strong momentum
In many ways, the second quarter was pivotal for the Danish biotech company Curasight. The company secured its first partnership deal and could also present further promising results in the main indication, brain cancer. BioStock contacted CEO Ulrich Krasilnikoff to learn more.
Curasight, a Copenhagen-based biotechnology company, leverages the uPAR-protein in its fight against cancer through its uTRACE and uTREAT technologies. The former assists in locating cancer cells and assessing their aggressiveness, providing critical insights into tumour characteristics. Meanwhile, uTREAT is equipped with a beta-emitting radionuclide enabling precise short-range radiation therapy.
First partnership deal with Curium
The second quarter of 2023 has meant significant strides, including the partnership deal with Curium and promising results, both preclinical and clinical.
In the Curium deal, Curasight is eligible for up to 70 MUSD in milestone payments and will also receive double-digit percentage royalty payments on upcoming sales. Curasight will focus on uTRACE technology's development for prostate cancer, seeking regulatory approvals in the USA and EU. Meanwhile, Curium will take on commercial manufacturing and worldwide commercialisation.
Learn more about the deal here.
Promising results in brain cancer
This past quarter, Curasight has also unveiled promising preclinical results for uTREAT, in treating glioblastoma, an aggressive form of brain cancer. The studies displayed significant tumour growth inhibition and improved survival rates in treated animals compared to the untreated ones. These findings mark an encouraging path in using uTREAT as a therapy against brain cancer.
However, the company's potential in brain cancer extends beyond that. Curasight could also present clinical results from the investigator-initiated phase II study in primary brain cancer with uTRACE. According to the company, the results validated the candidate as a possibly essential prognostic tool in the indication.
"In the trial, 94 per cent of glioblastomas (WHO grade 4 gliomas) were uPAR-PET positive. This underscores the validity of using uPAR-PET as a target for improved diagnosis and categorisation in the context of aggressive brain cancer", the company's CEO Ulrich Krasilnikoff writes in the Q2 report.
Learn more about the results here.
Continued strong financial position
Looking at the financials, cash flow for the second quarter was approximately -11,9 MDKK. Curasight's Q2 closed with a cash position of approximately 32 MDKK. According to the company, the financial situation remains solid as the development work continues. Curasight is currently looking for future funding options, which includes more strategic partnerships.
Comments from the CEO
Following the Q2 report, BioStock reached out to CEO Ulrich Krasilnikoff to learn more about his take on the quarter and what lies ahead for the company.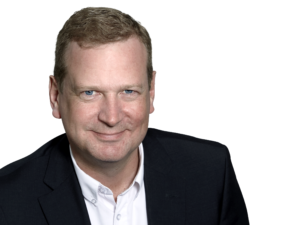 First of all Ulrich, how would you characterise the second quarter of 2023?
– The second quarter of 2023 represented one of the most strategically eventful quarters in Curasight's history. We have continued to build upon the successes of the past year, marked by the momentous achievement with the partnership agreement with Curium, a global leader in the industry.
– Furthermore, we received encouraging preclinical results for uTREAT in treating aggressive brain cancer (glioblastoma). Our preclinical studies have demonstrated the effectiveness of uTREAT in inhibiting tumor growth and significantly improving survival rates in a preclinical model of human aggressive brain cancer. The data unequivocally supports our strategic focus on developing uTREAT as a viable treatment option for patients with aggressive brain cancer.
– Finally, we were pleased to share positive outcomes from the investigator-initiated phase II study using uTRACE in primary brain cancer. The study, carried out at Rigshospitalet in Copenhagen, was a milestone achievement, validating uTRACE as a highly prognostic tool for progression-free survival and overall survival in patients with primary glioblastomas.
You recently closed a deal with Curium. Why is Curium an ideal partner for the development and commercialisation of uTRACE?
– Curium is the world's largest nuclear medicine company and an expert in developing, manufacturing and commercialising world-class radiopharmaceutical products across the world. Besides Curium has proven skills in commercialising products, why this partnership represents a significant stride towards making our advanced technology available to prostate cancer patients worldwide.
– Under this agreement, Curasight will be able to develop our proprietary uTRACE technology for use in prostate cancer, seeking regulatory approvals in both the EU and USA. In turn, Curium will assume the crucial responsibilities of commercial manufacturing and worldwide commercialisation of uTRACE.
– Finally, this collaboration serves as a validation of the robustness of our uTRACE platform and its potential to positively impact a vast number of prostate cancer patients across the globe.
With the promising results in glioblastoma, what is going to be the next step in that indication?
– We have seen promising results in glioblastoma, that strongly support our strategic intent to pursue a theranostic approach using uTRACE and uTREAT in glioblastoma patients. We are now working on how we can accelerate the clinical development in this cancer indication based on a theranostic approach in order get both uTRACE and uTREAT to the market as soon as possible.
Looking at the rest of 2023, what milestones do you hope to be able to report in the coming months?
– When looking at the rest of 2023, we hope to be able to report results of preclinical studies in an additional cancer type with uTREAT. We also hope to present detailed results of the phase II study with uTRACE in brain cancer, when they have been published in a peer-reviewed scientific journal.
– Furthermore, uTRACE is also under testing in additional investigator-initiated phase IIb study in lung cancer (NSCLC), where interim results will be presented at the World Molecular Imaging Congress in Prague in September. We look forward to report on these results once available.
– On top of that we hope to be able report some regulatory and business-related milestones, which will support the strong momentum we had achieved in the first half of 2023.
The content of BioStock's news and analyses is independent but the work of BioStock is to a certain degree financed by life science companies. The above article concerns a company from which BioStock has received financing.
Prenumerera på BioStocks nyhetsbrev