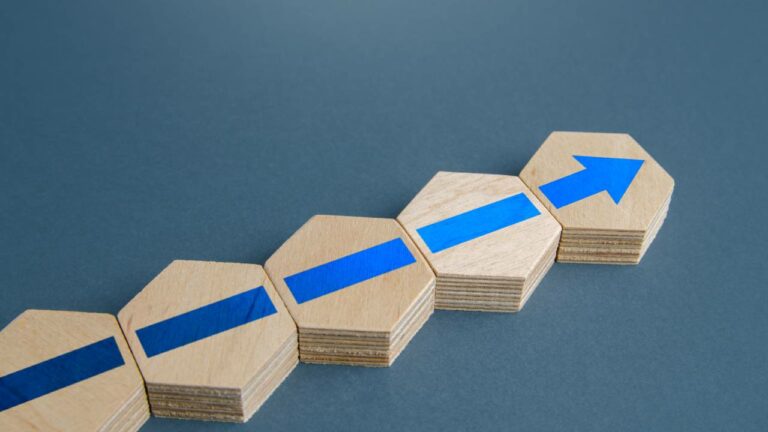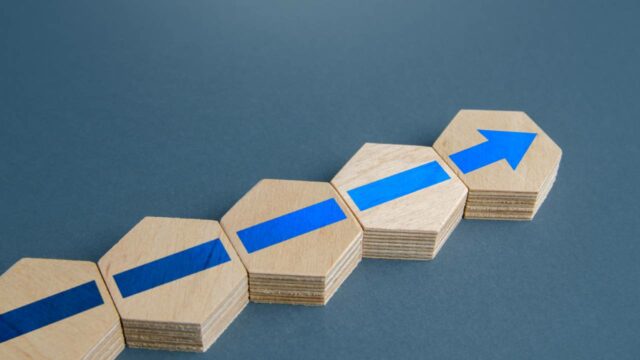 Alligator Bioscience expands orphan designation to Europe
The regulatory milestones for Alligator Bioscience's CD40 agonist mitazalimab keep rolling in. Before the summer break, Alligator was granted orphan drug designation for mitazalimab as a treatment for pancreatic cancer FDA. Now, the EMA has followed suit, giving mitazalimab orphan designation benefits for the European market.
Pancreatic cancer is one of the deadliest forms of cancer. According to Pancreatic Cancer UK, the five-year survival rate globally is currently around 10 per cent, and median survival is around six months.
Overall, only 20 per cent of patients are eligible for surgery, and the other 80 per cent are treated only with chemotherapy, mildly improving patient outcomes. This underscores a significant unmet medical need in this patient population.
Addressing this challenge, Alligator Bioscience is developing the immunotherapy mitazalimab. More specifically, mitazalimab is a CD40 agonist that binds and activates the CD40 receptor on dendritic cells leading to enhanced anti-tumour activity and selective killing of cancer cells.
Positive phase II data
The drug candidate is currently being evaluated in the OPTIMIZE-1 phase II study in previously untreated patients with metastatic pancreatic ductal adenocarcinoma. In the study, mitazalimab is given in combination with the current first-line chemotherapy teatment mFOLFIRINOX. Alligator published a first round of interim data from OPTIMIZE-1 at the beginning of the year and a second interim readout on June 26th. These latest positive interim clinical data showed that the objective response rate (ORR) of the first 23 patients has increased from 52 per cent to 57 per cent, suggesting a stable benefit for treated patients. An ORR of 44 per cent was measured on the full cohort of 57 patients.
The latest clinical results also demonstrated an interim median Duration of Response (DoR) of 8.7 months that compares favourably with the 5.9 months DoR reported with FOLFIRINOX in a similar patient population. This value is expected to continue improving over time.
For an in-depth analysis of the data, BioStock spoke with Alligator's CMO Sumeet Ambarkhane. Read the Q&A here.
Since the first batch of positive data was released, we have seen a chain reaction of regulatory activities concerning mitazalimab. First, during spring, the US Food and Drug Administration (FDA) approved Alligator's bid to start OPTIMIZE-2 – another phase II trial, but this time in urothelial carcinoma. Read more here.
Then, in May, Alligator was granted orphan drug designation (ODD) for mitazalimab in pancreatic cancer by the FDA. This brings the company and the project a number of benefits, including potentially seven years of market exclusivity after approval, exemption from user fees, and a tax credit for qualified clinical trials. These and more were detailed by Jonas Henningsen, VP Regulatory Affairs at Alligator, in this BioStock interview.
Stronger commercial protection with EMA orphan designation
More recently, Alligator announced receiving orphan designation from the European Medicines Agency (EMA), giving mitazalimab commercial protection through longer exclusivity in Europe. To learn more, BioStock got in touch with Alligator's CEO Søren Bregenholt.
Søren, how much momentum does the EMA decision add to Alligator's mitazalimab development?
– Yes, it certainly adds a significant amount of momentum to our efforts to develop mitazalimab in pancreatic cancer and to bring the drug candidate to market. We feel both orphan designations, first by the FDA and now by the EMA, are key milestones and these regulatory recognitions go hand in hand with the excellent clinical data we have produced from the OPTIMIZE-1 study, which demonstrate that mitazalimab in combination with chemotherapy offers pancreatic cancer patients durable benefits. We see these designations as a solid foundation for the discussions of the optimal approval pathway for mitazalimab in the months ahead.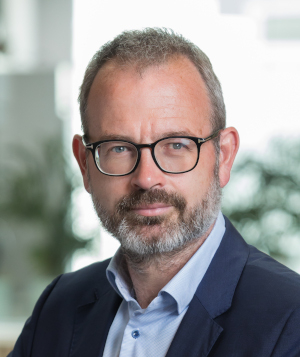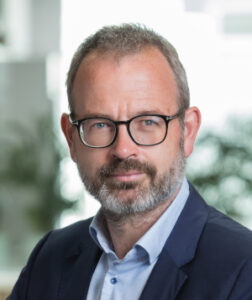 Does EMA's orphan designation give additional benefits compared to the FDA's ODD?
– Indeed, receiving orphan designation means we would be able to benefit from 10 years of market exclusivity in the European market, while the FDA's ODD grants 7 years of market exclusivity from approval. Just like in the US, this will allow us to make a single application to the EMA, resulting in a single opinion and decision from the European Commission, valid in all EU member states.
After the FDA's ODD decision in May, you mentioned the fact that the June interim data "would be the starting point of a structured process leading to a possible partnering agreement once full top-line data are available." Now that the data is out, do you stand by those words?
– The positive interim results attracted quite some attention for Alligator and mitazalimab including from potential partners. We have intensified our business development activities as we aim to potentially secure the best partnership for Alligator and its shareholders. Obviously, this requires time and additional clinical data that we expect to announce early Q1 2024.
Finally, can we still expect those top-line data in the beginning of Q1 2024?
– Definitely, we are on track to report top-line data in early Q1 2024. So far the interim data have been promising and we expect the data to continue improving with longer patient treatment times. We will provide mature ORR, progression free survival, and duration of response data.
The content of BioStock's news and analyses is independent but the work of BioStock is to a certain degree financed by life science companies. The above article concerns a company from which BioStock has received financing.
Prenumerera på BioStocks nyhetsbrev