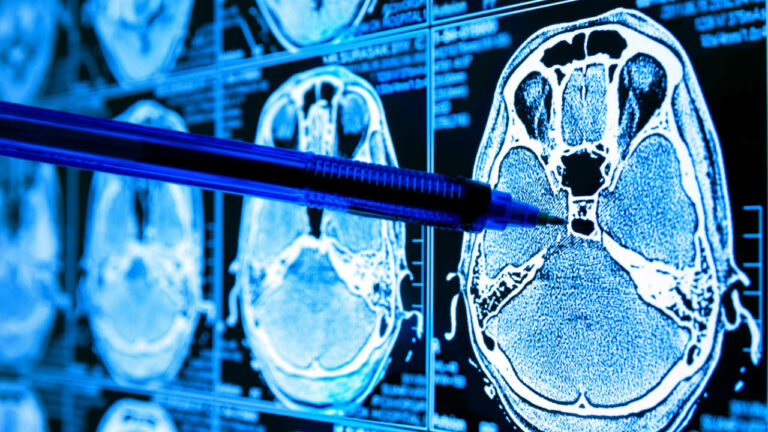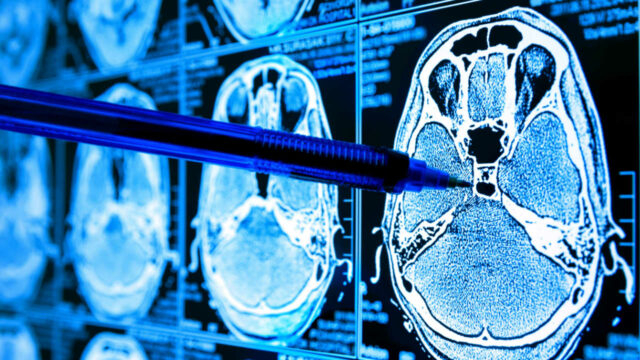 Positive uTREAT-results in glioblastoma for Curasight
Biotech company Curasight recently revealed preclinical data demonstrating the effectiveness of uTREAT in treating glioblastoma. This discovery marks a significant step in the development of uTREAT as a new brain cancer therapeutics. BioStock contacted CEO Ulrich Krasilnikoff to learn more about what this milestone means for the company.
Copenhagen-based Curasight has developed a theranostic approach that integrates diagnosis and treatment of cancer. The technology is centred on the uPAR receptor, which is recognised as an marker of cancer aggressiveness. Their novel non-invasive diagnostic tool, uTRACE, serves to locate and evaluate the severity of the cancer. For treatment, uTREAT comes into play, where the tracer is equipped with a beta-emitting radionuclide, thereby generating a short-range radiation therapy.
Challenging form of cancer
One of the cancer indications targeted with the theranostic approach is glioblastoma. Glioblastoma is an aggressive type of brain cancer that is challenging to treat. It has been identified as a medical area with a significant need for innovative solutions. Every year, around 65,000 patients are diagnosed with primary brain tumours in the US and EU, with more than 30,000 of these diagnoses being glioblastoma.
Unfortunately, the prognosis for patients with this form of brain cancer is bleak, with roughly 50 per cent of patients succumbing to the disease within 14 months of diagnosis and a mere 5 per cent survival rate five years post-diagnosis. Children make up about 10 per cent of these patients.
Positive results with uTREAT
Curasight is pursuing glioblastoma both for uTRACE and uTREAT. The company is currently awaiting results from the investigator-initiated phase II study with uTRACE. While waiting, the company could recently present positive results from its preclinical studies with uTREAT.
The results showed that, when administered to a model of human aggressive brain cancer, uTREAT effectively inhibited tumour growth and led to longer survival rates compared to those untreated.
Comments from the CEO
BioStock contacted CEO Ulrich Krasilnikoff to learn more about what this milestone means for the company.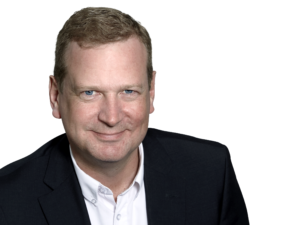 First and foremost, what do these results mean for the development of uTREAT?
– These data demonstrate the potential for uTREAT to be used as a radioligand therapy for the treatment of aggressive brain cancer and supports further development for this treatment. Furthermore, it affirms our commitment to advancing our theranostic platform, comprising uTRACE and uTREAT, for evaluation in patients with aggressive brain cancer.
What is the next step in this project?
– The urgent need to enhance therapeutic outcomes in this challenging disease drives our strategic pursuit and the data supports our strategy to move uTREAT into clinical development. When we know the outcome of the investigator-initiated phase II study with uTRACE in aggressive brain cancer, we will come up with a plan for how we expect to be able to accelerate clinical development in this critical disease.
When can we expect uTREAT for glioblastoma to enter clinical studies?
– It is still premature to say anything precise about this, but we expect to be able to obtain orphan disease designation for this indication at the FDA. This provides a fast-track through the clinical development and approval, as the possibility of cure in this patient group is so low with the current forms of treatment offered.
– No improvement in the outlook for these patients has happened in the last 15 – 20 years – so anything that can extend lifespan and hopefully ultimately provide a cure has a high priority for the health authorities.
The content of BioStock's news and analyses is independent but the work of BioStock is to a certain degree financed by life science companies. The above article concerns a company from which BioStock has received financing.
Prenumerera på BioStocks nyhetsbrev