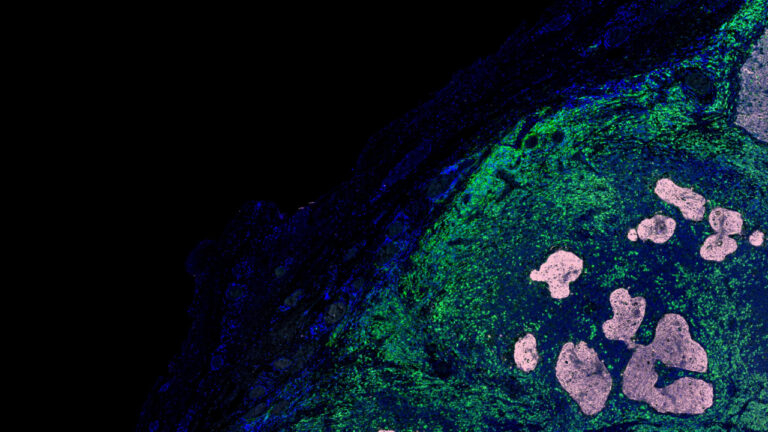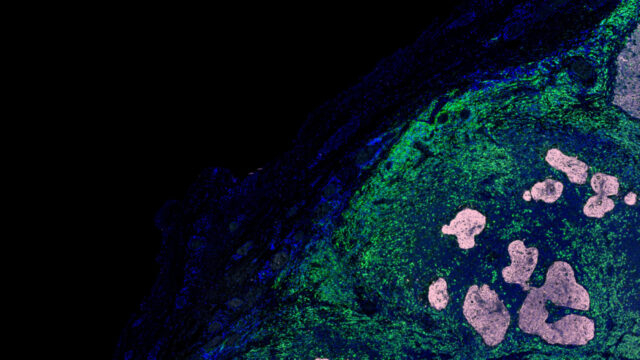 New positive results for Curasight in brain cancer
Curasight's recently announced preclinical results showed uTREAT's potential in inhibiting glioblastoma growth. Adding to this milestone, the company has now also announced encouraging phase II results for uTRACE, demonstrating its prognostic value for survival outcomes in primary glioblastoma patients. BioStock contacted CEO Ulrich Krasilnikoff to learn more about what this means for the company.
Copenhagen-based Curasight has built its platform around targeting the urokinase-type plasminogen activator receptor (uPAR), a recognised marker for cancer aggressiveness. The company has developed two cornerstone technologies: uTRACE and uTREAT.
uTRACE, a non-invasive diagnostic tool, utilises uPAR-PET/MR imaging to localise cancer cells and evaluate their aggressiveness, providing vital information about the tumour's characteristics and prognosis. On the therapeutic side, uTREAT is a radionuclide therapy equipped with a beta-emitting radionuclide that enables precise, short-range radiation treatment.
Positive phase II results
Curasight has previously announced that recruitment for the investigator-initiated phase II study with uTRACE for the diagnosis of brain cancer had been completed. Now the results are in.
The investigators found uTRACE to be highly prognostic regarding both progression-free survival and overall survival of patients suffering from primary glioblastomas. These are among the most common and aggressive types of primary brain cancers. With over 65,000 patients diagnosed annually with primary brain tumours and more than 30,000 diagnosed with glioblastoma in the US and EU, the demand for innovative solutions is significant.
Among the study's 24 glioma patients, 16 were WHO grade 4 (glioblastomas), six were WHO grade 3, and two were WHO grade 2. 94 per cent of glioblastomas were uPAR-PET positive, underlining the validity of this target for improved diagnosis and treatment.
Support for theranostic strategy
According to Curasight, the trial's findings also lend support to the strategic intent to combine uTRACE and uTREAT in the management of glioblastomas. These uTRACE-results follow positive preclinical data on the use of uTREAT in the indication.
The preclinical studies demonstrated that uTREAT effectively inhibited tumour growth, leading to longer survival compared to untreated subjects when administered to a model of human aggressive brain cancer. Learn more here.
Comments from the CEO
BioStock contacted Curasight CEO Urich Krasilnikoff to learn more about what these latest results means for the company.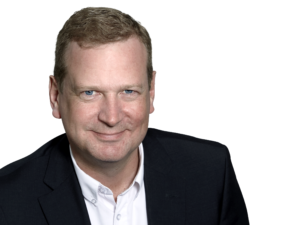 First and foremost, what do these results mean for the company and how do you view them in the light of your preclinical results with uTREAT?
– The reported positive results in the brain cancer study using the uTRACE technology mean a lot to the company, as it is a difficult cancer indication to handle. In addition, to once again confirming that uTRACE is a powerful technology for cancer diagnostics, the study also shows how uTRACE can be used for tumour characterisation and risk stratification, which can be used for therapy planning and monitoring.
– The prognosis for patients with glioblastoma is currently poor, and today's data, combined with our recently announced positive preclinical data of uTREAT therapy in brain cancer support our ambition to pursue a theranostics approach – using uTRACE and uTREAT to improve diagnosis and treatment of this type of aggressive brain cancer.
– In addition, it also supports the possibility of providing more targeted treatment to patients with aggressive tumors, since the binding moiety in uTRACE and uTREAT is the same. Accordingly, the clinical uTRACE results also de-risk the clinical path for uTREAT.
– Finally, the study strongly supports our strategy of pursuing the use of uTREAT as therapy in glioblastomas as almost all patients showed clear and substantial uptake of uTRACE that predicts that a similarly uptake of uTREAT will happen, as the target (the biomarker uPAR) and the binding moiety are the same in uTRACE and uTREAT respectively.
With the current business development activities going on, what interest have you seen in your technology in this indication?
– Although glioblastoma is classified as a rare disease with approx. 30,000 new cases per year in the US and the EU combined, there is great interest among big pharma in this indication, as there have been essentially no improvements in the treatment of this form of cancer in the last 15 – 20 years.
– It is therefore our ambition that we can contribute to a better treatment for this patient group and that this will probably happen via another big pharma partnership, where we combine both uTRACE and uTREAT in this indication. This may prove of big value for the company.
What will be the next step with uTRACE and uTREAT in glioblastoma?
– With the encouraging results in both uTRACE and uTREAT in brain cancer, we will look at how we can accelerate the clinical development in this indication and be able to communicate an updated strategy for brain cancer when we have the strategy in place.
The content of BioStock's news and analyses is independent but the work of BioStock is to a certain degree financed by life science companies. The above article concerns a company from which BioStock has received financing.
Prenumerera på BioStocks nyhetsbrev