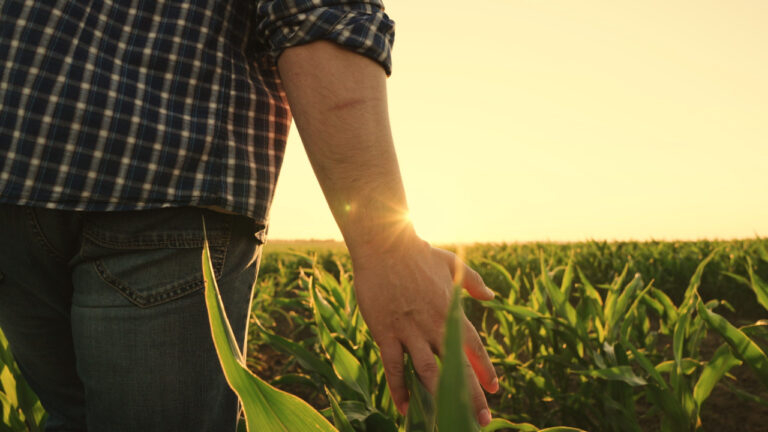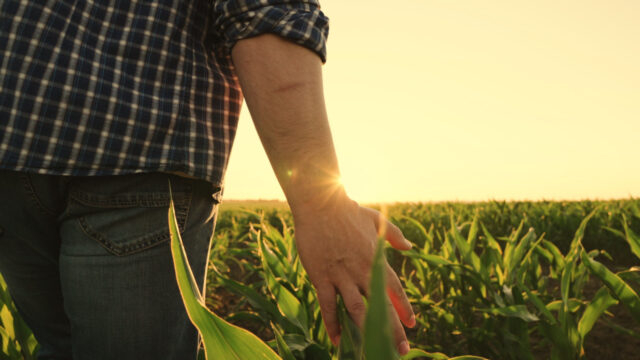 Evaxion unveils genetic adjuvant technology to boost vaccines
Evaxion Biotech continues to deliver in its efforts to develop novel cancer immunotherapies. After launching the new ObsERV AI drug discovery platform last month, the company has now introduced its genetic adjuvant technology to boost the effect of DNA and mRNA vaccines. At the same time, Evaxion has announced the successful completion of the phase I trial with the personalised cancer vaccine EVX-01. To discuss all of this, BioStock reached out to Evaxion's CEO Per Norlén.
Since last fall, when Evaxion Biotech brought in industry veteran Per Norlén as new CEO, the Danish biotech company has made leaps and bounds with its development. Not only has Evaxion generated new data with its cancer immunotherapy candidates (read the latest news here), but there has also been increased focus on development projects based on new technology platforms.
For example, in March, Evaxion announced the launch of a new AI drug discovery platform, joining the other three platforms already in play. This new platform, called ObsERV, is dedicated to identifying novel patient-specific cancer targets from previously unexplored antigens. These new cancer antigens originate from ancient viral remnants, so-called endogenous retroviruses or ERVs, found within our genomes. While these viral sequences remain silent in our healthy cells, they become selectively expressed in cancer cells and displayed at the cell surface and thereby tagged for killing by specialised immune cells.
This AI-technology has the potential to make "cold" tumours responsive to immunotherapy, which could potentially broaden the patient population for immunotherapy significantly. When targeting the ERVs in preclinical models, the company has been able to completely prevent tumour growth. Read more here.
With ObsERV, Evaxion aims to discover ERV targets to incorporate in its next-generation personalised cancer vaccine EVX-03. Evaxion hopes to start clinical trials with this programme in the fourth quarter of 2023, subject to additional funding.
New vaccine-boosting technology from Evaxion
Last week, Evaxion flexed its innovation muscle yet again. The company unveiled the technology behind its novel, proprietary genetic adjuvant developed to enhance the effectiveness of DNA and mRNA vaccines for infectious diseases and cancer. The genetic adjuvant carries the code for CCL19, a molecule known to attract immune cells, notably antigen presenting cells. It can be encoded into either DNA or mRNA vaccines to boost the immune response.
Evaxion aims to bring the genetic adjuvant technology into clinical trials later this year as part of the personalised cancer immunotherapy programme EVX-03.
Positive phase I data with lead candidate
At the same time, Evaxion also announced the successful completion of the first in human study with lead candidate EVX-01 – a personalised cancer vaccine based on the PIONEER AI platform. The complete data, which will be presented at the ASCO conference on June 3, shows that EVX-01 was well tolerated and induced a higher objective response rate than previously reported for standard of care treatment (checkpoint inhibitor).
Moreover, the candidate induced a broad immune response that correlated with clinical outcome. According to Evaxion's CEO Per Norlén, this is very encouraging for the further development of Evaxion's personalised cancer vaccine programmes.
CEO comment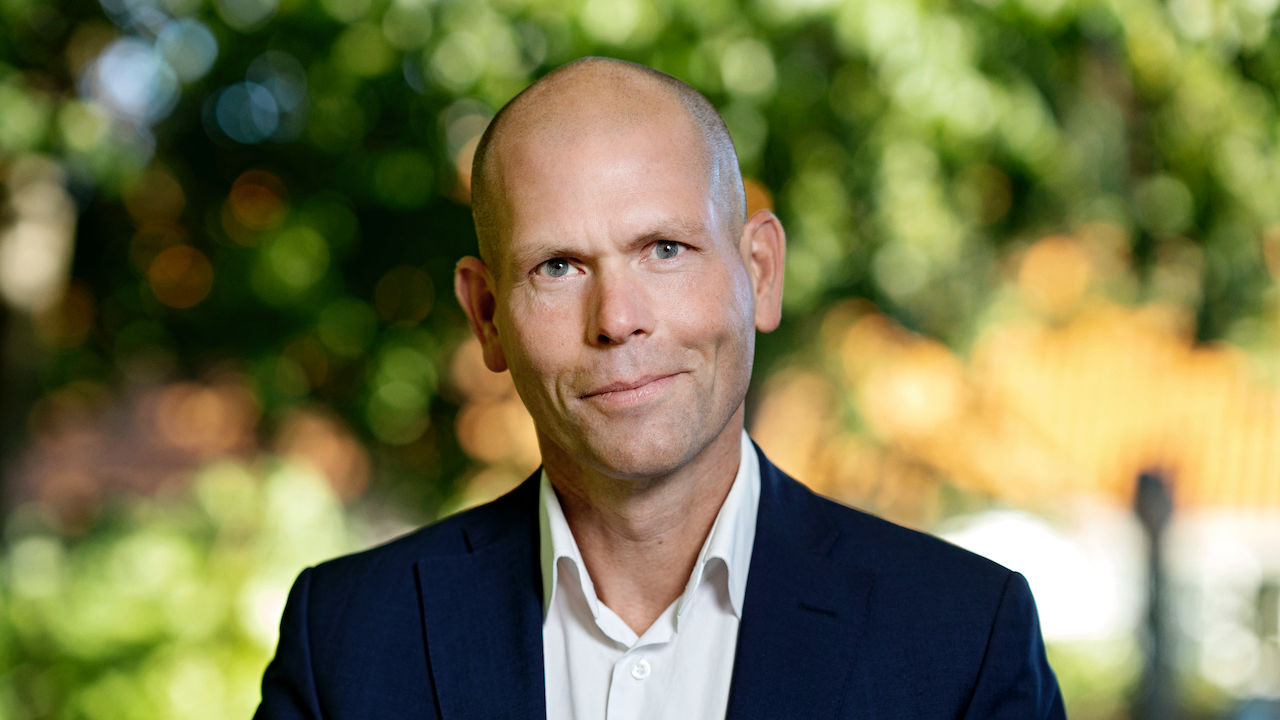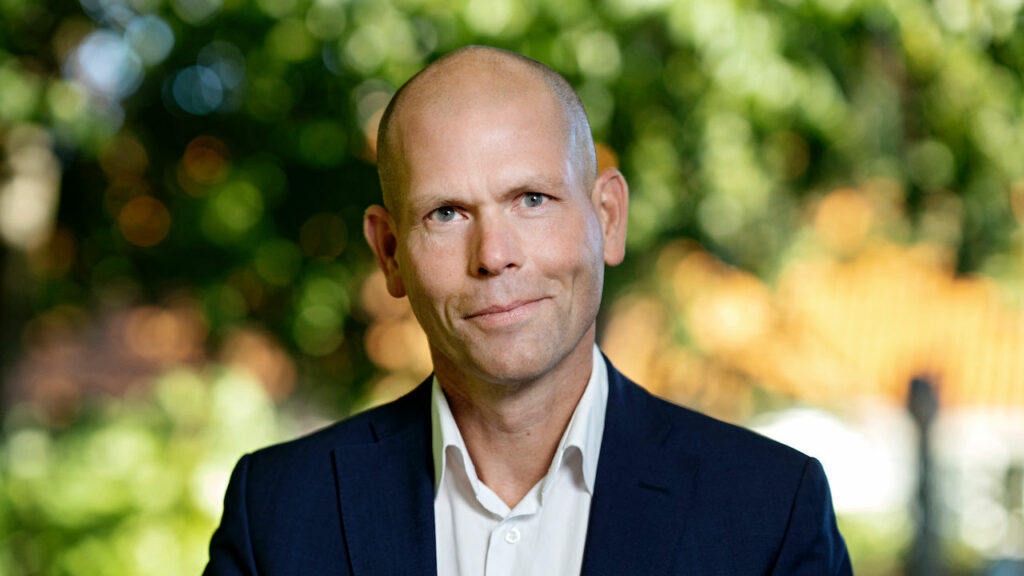 BioStock reached out to Norlén to learn more about both the novel genetic adjuvant technology as well as the significance of the EVX-01 phase I/IIa data.
Per, let's start with your novel proprietary technology. What is a genetic adjuvant exactly and how does it work?
– Vaccines are usually given together with adjuvants, which is a substance that can improve the immune response to a vaccine. With the emergence of DNA and mRNA vaccine technologies, it has become apparent that it should be possible to incorporate the genetic code for an immune stimulatory molecule into the vaccine, without the need for additional adjuvants. It is a completely new area of vaccine technology, and we are now taking a leading position. Specifically, our technology includes the genetic code for the immunoattractant molecule CCL19, which can be added to both DNA and mRNA vaccines. When the DNA or mRNA vaccine is administered, the cells in the area of the injection will start producing CCL19 which will attract immune cells, and notably antigen-presenting cells, to the area. This will create an ideal environment for a strong immune response to the antigens in the vaccine.
Can this technology be applied to vaccines beyond those developed by Evaxion?
– Indeed yes. We will validate our genetic adjuvant technology in the upcoming DNA-based cancer vaccine EVX-03, that is planned for clinical entry towards the end of this year. But we have also demonstrated its efficacy in mRNA vaccines and infectious disease vaccines in preclinical models. So, we see broad applicability and great market potential for the technology independent of our internal pipeline of drug candidates.
Could Covid-19 vaccines also benefit from this technology?
– Certainly. We even have internal preclinical data in a Covid-19 disease model demonstrating a protective effect of a CCL19 boosted DNA vaccine.
For now, the genetic adjuvant technology has been validated preclinically. Why is EVX-03 the chosen candidate for validating the technology in the clinic?
– EVX-03 is our 2nd generation DNA-based personal cancer vaccine, based on the learnings from the first generation vaccine EVX-02. We recently presented positive clinical data for EVX-02 demonstrating that this DNA-based personal cancer vaccine induces a neoantigen-specific immune response, coupled with a promising clinical readout. We developed our genetic adjuvant during the course of the EVX-02 Phase I trial and among other things could demonstrate that it boosted anti-tumor effects in our preclinical models. Hence, we are extremely excited to arm EVX-03 with the genetic adjuvant and to fast-track it into the clinic and to patients.
Regarding the EVX-01 phase I/IIa data, what is the take-home message?
– EVX-01 was assessed in 12 patients with metastatic melanoma in combination with a checkpoint inhibitor, and eight of these patients responded to the therapy, of which two were complete responders. This is a much higher response rate than what you would expect based on historical data on checkpoint inhibitors. We could also demonstrate that the responses could be predicted by our AI technology, where the six patients with the highest ranked neoantigens had longer progression-free survival than the six patients with the lowest ranking. I believe this is a very strong validation of our AI technology.
You mentioned that the data is very encouraging for the further development of Evaxion's personalised cancer vaccine programmes. Could you go into more detail about the breadth of the implications?
– The first implication is that we have moved EVX-01 forward to clinical phase II in metastatic melanoma. Which we in fact did back in the fall 2022. The phase I trial was an open trial meaning that we early on got an indication that the therapy was effective. The positive clinical data and the broad immune responses induced by our therapy is also a strong validation for our AI technology and its ability to identify the most relevant vaccine targets for each patient. We were able to show that patients with high quality vaccine targets, as predicted by our AI, had significantly longer progression free survival and higher response rates than other patients. This strongly suggests that we may be able to predict which patients will respond to our therapy, which is something we will explore in the upcoming study with EVX-03.
Finally, what comes next for the EVX-01 programme?
– Based on the positive outcome of the phase I trial we have already started a clinical phase II trial in metastatic melanoma. This is a multi-centre trial actively recruiting in Australia and Italy. The first patient was dosed already in September 2022, and we are eagerly looking forward to the interim data that is planned for Q4 this year.
The content of BioStock's news and analyses is independent but the work of BioStock is to a certain degree financed by life science companies. The above article concerns a company from which BioStock has received financing.
Prenumerera på BioStocks nyhetsbrev