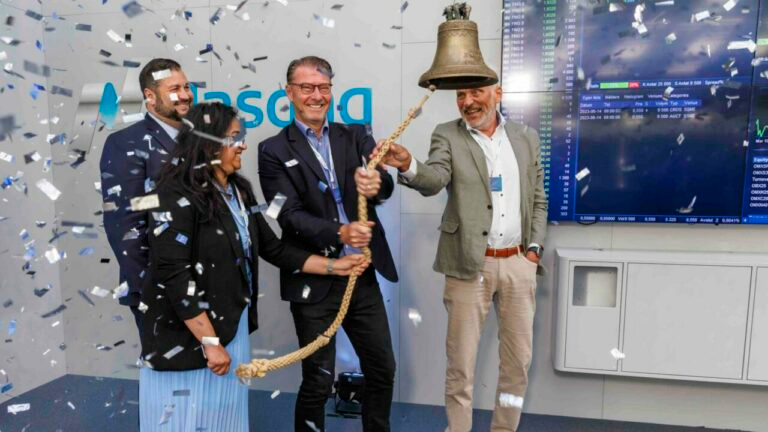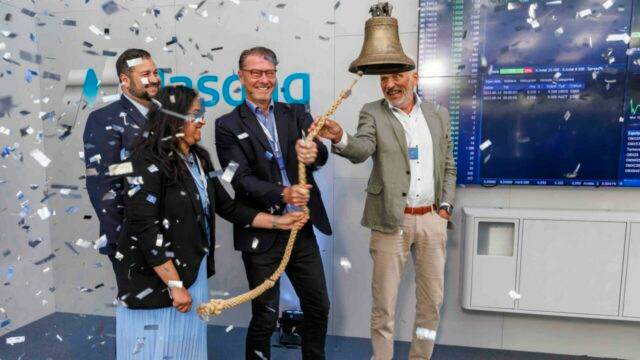 Cereno listed on Nasdaq First North Growth Market
Cereno Scientific has begun trading its shares on Nasdaq First North Growth market. This is a key step for the Swedish biotech, whose aim is to bring novel treatments to those suffering from cardiovascular disease. BioStock talked to Cereno's CEO Sten R Sörensen to learn more about the new opportunities that the listing change brings for the company.
Cardiovascular disease is the number one killer in the world, causing almost twice as many deaths globally as cancer. The societal costs are through the roof: more than 200 billion USD is spent per year in the EU to cover CVD-related costs. In the US, it is closer to 600 billion USD. These numbers are expected to double by the mid-2030s, so better treatments are in high demand. Determined to answer this call is Cereno Scientific, a biotech company developing new treatments for both common and rare cardiovascular diseases (CVDs).
One of the key issues with today's CVD treatments, like Warfarin or Heparin, both of which act as anti-coagulates to dissolve blood clots, is that they present an increased risk of bleeding. This can be life-threatening to patients undergoing a stroke, heart attack or other thrombotic event. Cereno's main goal is to bring forward drugs with better efficacy that still act upon the coagulation mechanism of the blood to dissolve clots, while also reducing the risk of bleeding.
Diverse pipeline of CVD candidates
The company has three pipeline programmes in development: CS1, CS014 and CS585. CS1 is Cereno's lead programme, currently in phase II of clinical development for the treatment of a rare CVD called pulmonary arterial hypertension (PAH). Read more here. The candidate, which is an HDACi (histone deacetylase inhibitor), is built on a therapeutic approach based on the potential of epigenetic modulation. This is a way of regulating the expression of certain genes without the alteration of the genetic material – an approach that has shown antifibrotic, anti-inflammatory, pressure-reducing as well as antithrombotic properties. Learn more about this approach here.
CS014 and CS585 are part of Cereno's preclinical programme done in collaboration with the University of Michigan (UoM). Lead investigator Dr Michael Holinstat, who is now Cereno's Director of Translational Research, initiated the preclinical studies with compounds from Cereno's R&D programmes. CS014 is also an HDACi, while CS585 is a stable, selective, and potent prostacyclin receptor agonist with the potential to improve mechanisms relevant to selected CVDs. Read the latest about these programmes here.
Move to Nasdaq First North
With the CS1 phase II trial nearing completion and with both preclinical programmes being planned for phase I entrance, Cereno has reached a stage of maturity in its development where it wants to attract more international partners and investors in the industry. This has led the company to apply for a change of marketplace from Spotlight Stock Market to Nasdaq First North Growth Market.
The change has been approved and the first day of trading of Cereno shares on First North was yesterday, June 14, 2023.
BioStock reached out to Cereno's CEO Sten R Sörensen to get an overview of the thought process behind the listing change.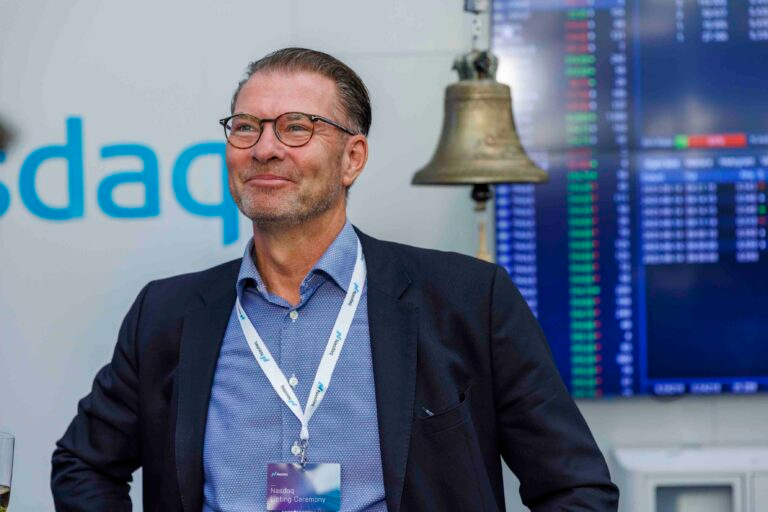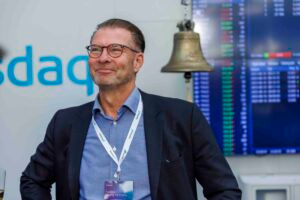 Sten, why is this the right time to change trading venues for Cereno?
– We're at an exciting stage in the company right now. Our clinical programme CS1 is in an ongoing phase II study, our preclincial programme CS014 is proceeding well toward a phase I study and our programme CS585 is in its preclinical development programme. The board assessed that a change of marketplace to First North will increase the market's awareness of Cereno and have a positive impact on the relationships with commercial partners and other stakeholders. Therefore, a change of marketplace to First North was decided to be the natural next step in Cereno's development and is deemed value-adding for our shareholders.
Since you are targeting a broader set of shareholders, could you briefly describe the value-driving factors that Cereno has to offer and a pitch to potentially new investors?
– Cereno, with our long experience in drug development, strong network of experts and collaborative partners, and three innovative drug candidates, has the opportunity to completely change the way cardiovascular diseases will be treated in the future.
– Our lead candidate CS1 has a unique efficacy profile for the treatment of PAH. The aim of CS1's development is to offer a disease-modifying drug that potentially can slow down, or reverse, the course of disease and thus improve the patient's quality of life and prolong the patient's life. We are now conducting a phase II study in collaboration with the global healthcare company Abbott to CS1's study safety and tolerability as well as exploratory efficacy in PAH patients. We expect to complete the study by the end of 2023.
– We are expecting to initiate a phase I study with CS014 already in H1 2024. CS014 as an HDAC inhibitor with epigenetic effects is a completely new approach to thrombosis prevention with the potential to effectively reduce the risk of developing thrombosis without increased bleeding risk as shown in preclinical studies. HDAC inhibition as thrombosis prevention has the opportunity to fundamentally change the treatment landscape and meet the major unmet medical need for effective and safe treatment options.
– The third drug candidate is CS585 which has not yet been assigned a specific CVD indication for clinical development as evaluation in the preclinical programme is still ongoing.
– To summarise, we have a promising portfolio of three drug candidates in development as treatments in CVD that have the potential to prolong life and improve quality of life for patients who today lack sufficient treatment options thus present a major market opportunity for Cereno.
The content of BioStock's news and analyses is independent but the work of BioStock is to a certain degree financed by life science companies. The above article concerns a company from which BioStock has received financing.
Prenumerera på BioStocks nyhetsbrev