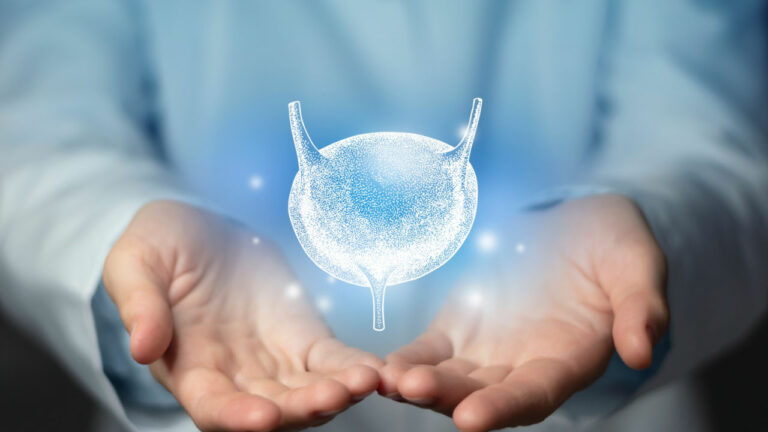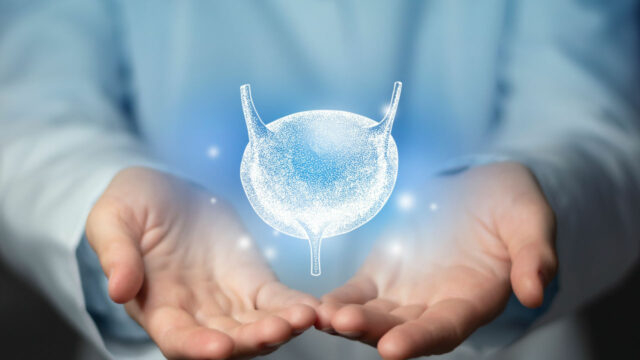 BiBB's CMO comments on promising results in bladder cancer
Lund-based BiBBInstruments continues to deliver positive study results, this time with EndoDrill URO. The results show that the device can safely take treatment-deciding tissue samples earlier in the diagnostic process in the case of suspicion of bladder cancer. BioStock spoke with CMO Dr Charles Walther, who tells more about the potential within the indication. 
BiBBInstruments ("BiBB") wants to enable improved sampling of difficult-to-diagnose and life-threatening cancers with its motorised biopsy instrument for endoscopy, EndoDrill. This technology has been developed specifically to obtain high quality tissue samples during endoscopic ultrasound (EUS) and endobronchial ultrasound (EBUS) procedures. 
 BiBB currently offers three different product variants, two of which have already undergone clinical evaluation. EndoDrill GI is designed to diagnose tumours in the upper gastrointestinal tract, while EndoDrill URO is intended to diagnose muscle-invasive bladder cancer (MIBC). EndoDrill URO is the only product of the three variants that does not use ultrasound-guidance as a standard cystoscope is used for examination and tissue sampling. The third variant, EndoDrill EBUS, is in late development and is intended for use in lung cancer diagnostics. 
Positive outcome in bladder cancer study
On Wednesday last week, BiBB announced that the findings from the first clinical study with EndoDrill URO had been published in the scientific journal European Urology Open Science. The study evaluated 10 patients comparing biopsies taken with EndoDrill URO with samples taken with the more invasive standard of care procedure, transurethral resection of bladder tumour (TURB). The goal of the study was to explore the possibility of taking tissue samples of deep-growing tumours of the bladder for the first time already during the initial endoscopic examination, thus avoiding a diagnostic TURB procedure.  
Results show that the instrument is safe to use and can take crucial samples earlier in the care chain if bladder cancer is suspected. This then translates into earlier diagnosis, and potentially earlier treatment, thus leading to improved survival outcomes. 
EndoDrill URO succeeded in obtaining a biopsy in 9 out of 10 patients examined. In the 10th case, large blood vessels limited the sampling. In 6 of 9 cases, MIBC could be confirmed, and in 7 of 9 cases, deep growth could be assessed. Genetic mutation analysis was performed in 8 cases, 7 of which proved to be technically successful.  
This study was planned and undertaken by a leading clinical research group, led by Professor Fredrik Liedberg at Skåne University Hospital, who hypothesised that early diagnosis with EndoDrill could ensure a better and earlier assessment of the depth of the tumour. This would, in turn, mean an earlier start of treatment and increased survival for a group of patients with five-year survival of only about 50 per cent. 
Read more about the background to the study as well as the market potential for EndoDrill here. 
CMO about the potential within MIBC
BioStock contacted BiBB's CMO Dr Charles Walther who told us more.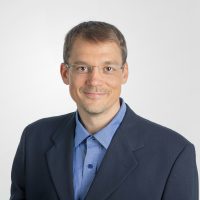 With the new study results as background, what benefits can EndoDrill URO offer patients with suspected MIBC?
– Most importantly, EndoDrill URO could provide an earlier confirmed diagnosis, including information on optimal treatment and prognosis. A major concern with the current treatment pathway is that the diagnostic standard of care surgical procedure TURB can delay the definitive treatment. 
How much of an earlier treatment start could tissue sampling with EndoDrill URO lead to in the best case?
– There is always variation and many factors to assess, but in a best case scenario a successful early biopsy sampling with EndoDrill URO could reduce the time to treatment by 1 to 1,5 months.  One important question for the research team is to see whether reduction can positively affect survival outcome this time. 
A randomised efficacy study will be the next step with this product variant. Could you tell us more about the study?
– The next phase is a randomised clinical study that will compare the early and less invasive EndoDrill URO tissue sampling with the standard of care surgical TURB procedure. The study, which has been already approved by regulators, will enrol 64 patients with suspicious MIBC, and the rigorous study protocol includes assessment of time to treatment, safety, device performance, survival and health economics. 
What's the market potential within MIBC? 
– If successful, the value created for the patient and healthcare system with an early, accurate and treatment-deciding diagnosis from the sampled EndoDrill biopsy is significant, and our new biopsy device could potentially change the current treatment pathway for MIBC. The independent clinical research team use the phrase "paradigm shift" to indicate the potential with an earlier diagnosis of MIBC.   
– Every year, about 600 000 people are diagnosed with bladder cancer worldwide. In around 25 per cent of these cases, the cancer grows into the muscle of the bladder. This constitutes the market opportunity of EndoDrill URO and, at the moment, the MIBC indication is without any competing biopsy instruments.
The content of BioStock's news and analyses is independent but the work of BioStock is to a certain degree financed by life science companies. The above article concerns a company from which BioStock has received financing.
Prenumerera på BioStocks nyhetsbrev