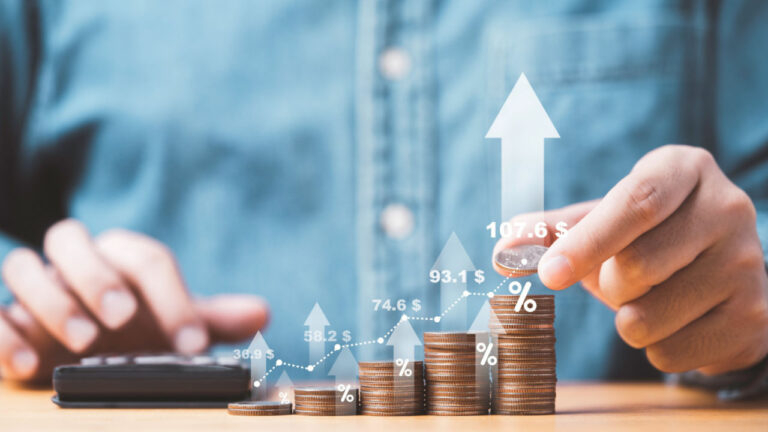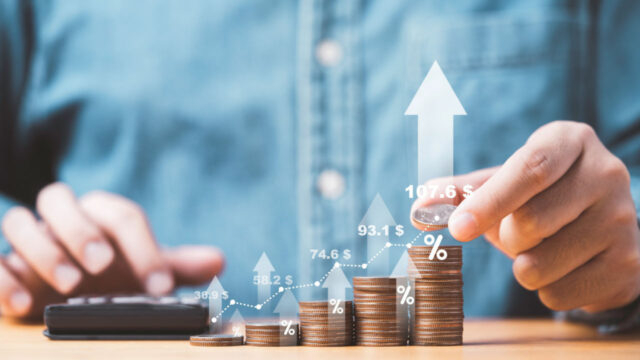 Alligator's CEO on current development and the rights issue
Alligator Bioscience got off to a turbocharged 2023 by presenting positive interim results from the phase II OPTIMIZE-1 study with mitazalimab in pancreatic cancer, and the company has continued to deliver positive news during Q1. Now, the company is carrying out a rights issue of approximately 199 MSEK to advance the study even further, among other things. BioStock talked to CEO Søren Bregenholt to discuss the purpose of the rights issue in more depth.
This material has been prepared for marketing purposes and is not and should not be considered a prospectus under applicable laws and regulations. The full terms and conditions of the rights issue and more information about the company have been presented in the EU Growth Prospectus published at alligatorbioscience.se on 26 April 2023.
Alligator Bioscience's main goal is to develop tumour-directed antibody-based treatments against cancer, based on the company's proprietary technology platforms. Currently, the Swedish immuno-oncology company has a broad pipeline of projects comprised of the drug candidates mitazalimab, ALG.APV-527 and ATOR-1017, as well as the drug concept Neo-X-Prime.
At the start of 2023, Alligator presented promising interim data from its OPTIMIZE-1 phase II study with its lead asset mitazalimab – a CD40 agonist – in metastatic pancreatic cancer. In the study, the candidate is being evaluated as a 1st line treatment in combination with mFOLFIRINOX – the most common chemotherapy for pancreatic cancer patients.
With patient recruitment completed for OPTIMIZE-1, Alligator is on track for topline data during Q1 2024.
ALG.APV-527 in solid tumours
The other major clinical milestone for Alligator this year came in February. Along with US collaborators Aptevo Therapeutics, Alligator announced the dosing of the first patient in the companies' phase I trial evaluating the bispecific antibody ALG.APV-527 for the treatment of solid tumours expressing the tumour-associated antigen 5T4.
The antibody has a tumour-directed 4-1BB agonistic effect and the ability to specifically stimulate antitumour-specific T-cells and NK (natural killer) cells involved in tumour control.
Rights issue drives further development
Alligator is currently carrying out a rights issue of units of initially approximately SEK 199 million. The company has received subscription undertakings from a selection of the Alligator's larger existing shareholders, including Koncentra Holding (part of Allegro Investment Fund) and Roxette Photo as well as from members of the company's board and management, amounting to approximately SEK 68 million. This corresponds to approximately 34 per cent of the rights issue.
»We will not slow down, we are working hard to finalise the phase II study with mitazalimab, prepare the molecule for phase III, engage with regulators and intensify our discussions with potential partners. Besides that, we have several other valuable clinical and preclinical drug candidates and collaborations that we progress in parallel« — Søren Bregenholt, CEO Alligator Bioscience
Additionally, Alligator has entered into agreements on guaranteed commitments of approximately SEK 113 million. This, together with the subscription undertakings, secures the rights issue up to approximately 91 per cent. The proceeds will mainly be utilised to continue the phase II development and phase III preparation of mitazalimab in pancreatic cancer. Furthermore, Alligator will be able to advance ALG.APV-527 in the phase I study and continue development of other pipeline candidates including ATOR-4066, the first drug candidate based on the Neo-X-Prime platform.
Eight warrants of series TO6 will entitle the holder to subscription of one new ordinary share between 17-31 August 2023. If the option programme is fully subscribed, it can provide Alligator with at least an additional SEK 22 million before issue costs.
Comments from the CEO
BioStock spoke with Alligator's CEO Søren Bregenholt to learn more.
Søren, Alligator got off to a rock-and-roll start this year with the announcement of positive OPTIMIZE-1 data with mitazalimab in pancreatic cancer. For those who are not aware, what is mitazalimab and why is it so promising?
– Yes, we have had a very busy and successful first four months of the year – and no, there is no sign that it will slow down. 
– Mitazalimab is an antibody that helps educate and activate the body's immune system to more efficiently locate and attack tumour cells, thereby helping patients to better fight their cancer. We believe mitazalimab has a strong potential to help patients with solid tumours like metastatic pancreatic cancer, and we are currently testing mitazalimab in combination with chemotherapy. In January we released data showing that more that 50 per cent of the patients treated with mitazalimab in combination with chemotherapy experienced clinical response to the treatment, compared to only around 32 per cent with chemo alone. In addition, more than 90 per cent experienced that their tumour reduced in size or a stabilisation of tumour size.  Combined with mitazalimab's advantageous safety profile, these results data have re-affirmed our belief in the clinical and commercial potential of mitazalimab.
– We recently announced the full enrolment of OPTIMZE-1, thereby eliminating a lot of risk from the trial. So, we are on track to deliver further interim data by mid this year, and full topline data from the trial in the beginning of Q1, 2024. We see both of these read-outs as significant value inflection points for Alligator, and good opportunities to intensify our partnering discussions.
– Mitazalimab is our top priority and we are working hard to finalize the phase II study as promised. In parallel we are investing in activities to prepare mitazalimab for phase III development, while we engage with regulators and intensify our discussions with potential partners.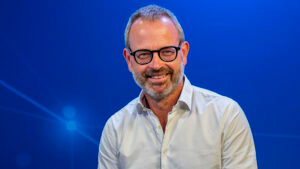 Besides the postive development with mitazalimab, what else stands out as a key moment in 2023 thus far?
– Importantly we announced the initiation of a second project under our collaboration and license agreement with Orion, to discover a novel bispecific antibody using our proprietary antibody technologies including our proprietary RUBY antibody format. This collaboration is important as it generates short- and long-term revenue and validates our technology platforms, our discovery approach, and our ability to deliver as promised.
Collaborations are a big part of Alligator's business strategy. You have several ongoing collaborations, and a key one is the one with Aptevo Therapeutics evaluating the bispecific antibody ALG.APV-527. How valuable is this collaboration?
–  We have been collaborating with Aptevo since 2017 on developing '527, and we initiated clinical development in February this year. I see a lot of value and potential in this collaboration. It allows us to combine resources and develop a best-in-class antibody at reduced cost and risk. It is still early days, but I see a clear opportunity that '527 can make significant difference for patients with for instance breast and lung cancer in the future.
Your third clinical asset is the monoclonal antibody ATOR-1017. Where does this project stand?
– We announced phase I clinical data in Q4 last year, where safety and pharmacology data were encouraging, clearly supporting the continued development of '1017 in solid tumours.  However, as I just mentioned, mitazalimab is our number one priority and we need to focus our resources on bringing that molecule forward. Therefore, we have decided to find a partner for 1017 before continuing the development. That process is underway.
Can you tell us more about Neo-X-Prime and ATOR-4066?
– Yes, Neo-X-prime is our next generation platform, building on our experience with mitazalimab antibody engineering, and we see the platform as a future growth avenue for Alligator. Neo-X-prime molecules are even more precise, efficacious and safe than molecules from previous generations, and we believe they will be able to provide benefits across a number of cancer indications. ATOR-4066 is the first molecule coming from the platform, designed to treat certain types of cancers expressing a specific molecule called CEACAM5. Two examples of such cancers are gastric and colorectal cancer, and I am pleased to say that preclinical data looks very promising.
Finally, you've had a busy 2023 so far. Are things about to slow down, or do you think the wind is still at your back?
– We will not slow down, we are working hard to finalise the phase II study with mitazalimab, prepare the molecule for phase III, engage with regulators and intensify our discussions with potential partners. Besides that, we have several other valuable clinical and preclinical drug candidates and collaborations that we progress in parallel.
The content of BioStock's news and analyses is independent but the work of BioStock is to a certain degree financed by life science companies. The above article concerns a company from which BioStock has received financing.
Prenumerera på BioStocks nyhetsbrev