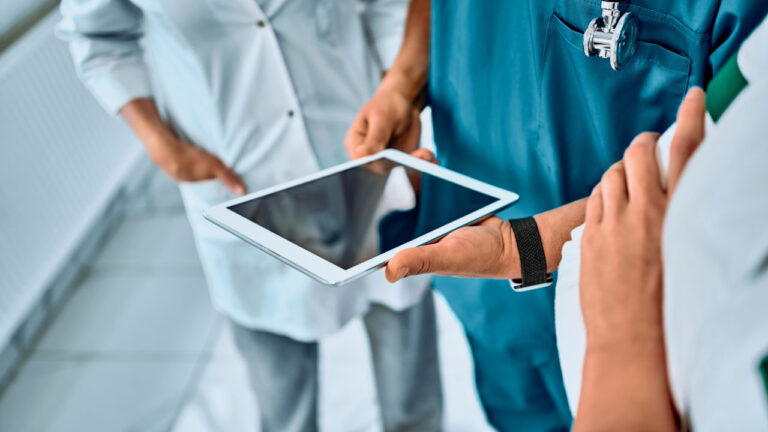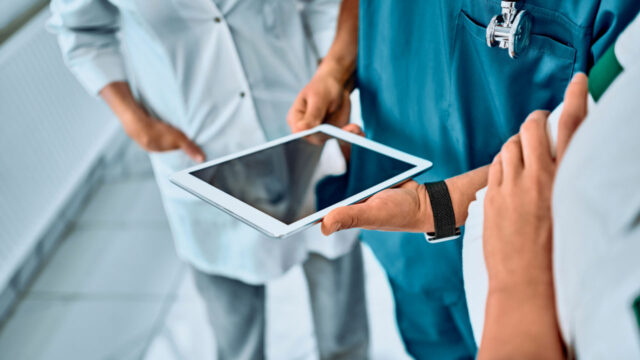 Ultimovacs updates INITIUM study timeline
The phase II INITIUM trial with Ultimovacs' universal cancer vaccine UV1 in malignant melanoma was due for a data readout in the first half of 2023. However, disease progression is taking longer than expected, which is a good sign for patients in such a high risk group. The company has thus updated guidance for a readout to the second half of 2023. BioStock spoke with Ultimovacs' CEO Carlos de Sousa to learn more.
Norwegian Immuno-oncology biotech Ultimovacs is developing the therapeutic cancer vaccine UV1. The vaccine is considered universal, meaning its target antigen is found in roughly 90 per cent of all cancers. The goal is to induce a T-cell response in patients who have been diagnosed with cancer.
UV1 is investigated in a broad, randomised phase II programme in five cancer indications. The lead study, INITIUM, is evaluating UV1 in combination with checkpoint inhibitors ipilimumab and nivolumab as first line treatment for patients with malignant melanoma. The goal with this study is to compare the triple combination (UV1/ipilimumab/nivolumab) against ipilimumab and nivolumab only.  The combination of the CTLA-4 and PD-1 checkpoint inhibitors is the current standard of care for this indication.
To learn more about melanoma and how UV1 could make an impact, BioStock interviewed Steinar Aamdal, who is Senior Medical Advisor at Ultimovacs, and the company's CMO, Jens Bjørheim. You can read that interview here.
Updated study timeline
The study, which began patient recruitment in June 2020, enrolled the 156 patients in two years, during the pandemic. A data readout was expected for the first half of this year.
However, Ultimovacs has just announced that the readout will have to wait. The original trial design called for disclosure of topline progression-free survival (PFS) results after verifying disease progression or death from any cause in 70 patients. Based on published historical data for the ipilimumab/nivolumab combination, this would occur by the first half of 2023. Yet, as of today, that threshold has yet to be reached. This is good news for patients because it means that disease progression is slower than anticipated.
Ultimovacs' CEO comments
To learn more, BioStock reached out to with Ultimovacs' CEO Carlos de Sousa for a comment.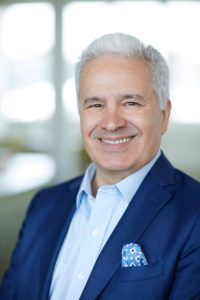 Carlos, could you give our readers a more in-depth explanation for this updated guidance in the INITIUM timeline?
– According to the original study protocol, the trial will stop for a data readout when 70 patients have displayed disease progression, or death. At the time, the initial guidance was based on published historical data looking at disease progression within this indication for patients receiving the ipilimumab/nivolumab combination. According to those data, we could estimate that an initial readout from 70 patients would occur during the first half of 2023.
– We now know that patients are taking longer to show signs of disease progression, which is obviously very good news for them. Consequently, we need to change our guidance for readout timeline, which will be the second half of 2023.
– We started patient recruitment for this trial in June 2020 and enrolled all patients over two years. That means that soon all our patients will have received treatment for at least one year, and some patients that will have been in the study for three years. We still need to see how significant of a role UV1 is playing in this.
– The extension of timeline has minor financial impact for Ultimovacs.
Do you know if the extended study timeline is in any way related to UV1 efficacy?
– We don't know that because this is a randomised, blinded study. So, we will not know until the 70-patient threshold for a data readout is reached, and we receive the results.
How and when will you know if UV1 is responsible?
– When 70 patients have displayed disease progression, the data will be compiled and the CRO will communicate the results to us. We will be looking at the primary endpoint PFS which gives us the difference in disease progression outcomes between each treatment arm. In terms of secondary endpoints, particularly safety and overall survival, will also be very important for determining how to proceed after this study. Over the next few years after read-out of the primary endpoint we will continue to follow all patients for survival.
Overall, what does this all mean for the INITIUM trial?
– Well, for now, we have extended the timeline for a data readout to the second half of this year. Once we receive the results, and if we see that UV1 has a meaningful clinical benefit, then the question will be, how large is that benefit? This may influence how we present the INITIUM data to the authorities and how fast we can get UV1 to the market, for the benefit of the patients.
The content of BioStock's news and analyses is independent but the work of BioStock is to a certain degree financed by life science companies. The above article concerns a company from which BioStock has received financing.
Prenumerera på BioStocks nyhetsbrev